You don't just swallow whatever is in front of you without questioning it. If a money-making opportunity makes you want to grab it with both hands, you need to be sure what you're holding is legit. There's been a lot of hype going around about Kangot, some say its legit, some say it's a scam.
So in this review we're going to find out everything you need to know about Kangot and why I'm convinced it's just another phony money machine.
Just a quick note, I am not a member of Kangot.
I'm not pushing you to sign up because honestly I'd tell you to head the other way. I'm giving you fact-based reasons so you'll get into the right and legit direction. So stick around.
Kangot Review At A Glance
About: Roberto Gonzalez's trading platform with a hint of MLM.
Price: $100 to $500 Package offer a 200% return. $1000 and Higher package offer a 300% return.
Pros: None.
Cons: Lack of transparency, no traders info, no SEC registration.
Verdict: Kangot is a scam. Forex trading is just a front. The real source of income here is making recruits. It'll collapse in the long run. 

A Background On Kangot
Kangot was registered just last September 2019, so it's relatively new. Whenever they say it's sustainable and it will be here for the long run, DO NOT EVER believe that. They can't prove it because they've only existed for barely 8 months.
Let them come back 20 or 30 years later and claim that, maybe I'll believe them by then.
If you check out the website, you won't get much useful information there. It's just planted with a bunch of words to hype you up.
Take this for instance: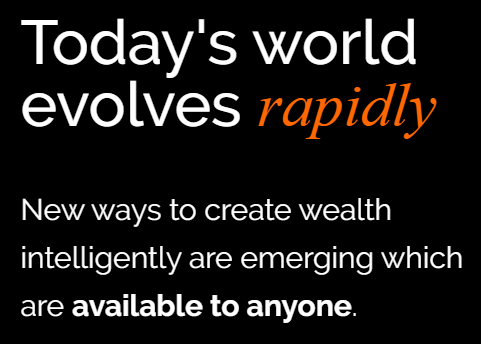 They're saying that they're creating wealth "intelligently". To me this implies, if you join them you're one of the top elite smart guys who will earn big bucks.
Plus they added a market graph to show the supposed growth in trading. This is just mere nonsense. It's easy to get manipulated with this kind of strategy.
In the first place, how do you know if they did not just make up this graph? There's no proof whatsoever that this graph is the real deal.
They also hype you up with a cruise vacation that they claim is available to all their members. To me this implies that they're earning bigtime to afford this for all their members. This will surely leave a wow-factor to the vulnerable.
Good if this is true but even if it is, you can't be sure you're getting into a decent cruise and not a substandard one. I'd prefer cash incentives though. If I earn a reward, I'd rather choose what I want to have, something that I'll personally enjoy.
I also checked Kangot's social media accounts, there were buttons down the homepage. The Facebook account has no activity, Instagram has only 89 followers with no activity too and Youtube has less than 20 videos with just 200-300 views each, some lower than a hundred.
If this was a thriving opportunity, it would have been flooded by comments, likes, follows, views and subscriptions. Sadly that is not the case.
Another thing is the videos on Youtube, they're in Spanish! I have no problem with Spanish as a language but if Kangot is a business that wants a global reach, they should have used English in their videos.
Kangot Business Philosophy
I'd like to talk a little bit about this. They say Kangot comes from 2 Japanese words:
Kan= sixth sense (gut-feeling)
Got= honorability (transparency)
Now this tells me that joining this business is just based on a gut-feeling, without substantial proof that it is legit. Transparency-wise, they still have a long way to go to live up to that.
Kangot Supposed "Strengths"
They've mentioned a few core qualities and I'd like talk about two of them.
1. Experienced Traders
Ok, that would be thumbs up IF there are names and faces behind this claim. You're handing over your money to strangers, the best you can expect is that they'd run with it. However if there were names and faces, it will make them a lot credible.
They also talk about "High-performance Traders which operate in several financial markets". If that is the case why will they need members?
If these "traders" were really delivering what they claim to, they will not need outside investors to cash in, unless they need the membership to fund the uplines and downlines in the MLM structure.
2. Our Own Specialized System
With these words, the mere thing that they're doing is creating the idea that magical software in cyberspace is triggering tons of cash for you.
And check this out: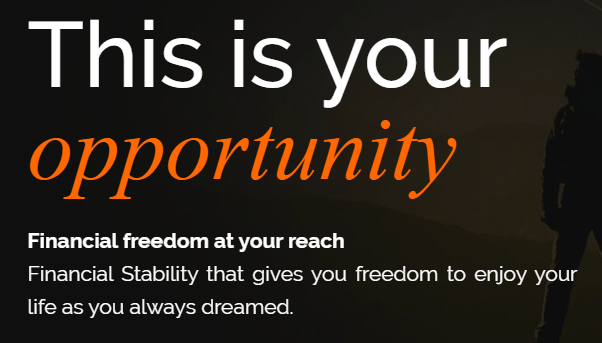 More like they are creating an opportunity for themselves by squeezing out every cash in you.
Roberto Gonzalez
I did a lot of digging around since I couldn't find the owner of the company on the website and it led me to this name.
Checking around his Facebook account I found out he also owns BViral and is CEO of Club Orenda, both travel-based MLMs.
BViral was launched in 2018 and the only thing I could find about it is a Facebook page with very minimal activity.
Club Orenda was launched two years earlier but flopped by 2018.
If this guy was such a big shot in the MLM industry, he wouldn't have to rehash old ventures and his Facebook profile should have some amount of activity and interaction, however, there's virtually none.
No Retail Products Or Services
You've guessed it, you have to sell membership to go up the line and earn more. But this poses a great problem especially with FTC because no products mean the matrix plan is just a gifting-scheme which is clearly illegal in the US.
Though, there is an ROI of around 0.5% to 0.3% as long as the investment made is anywhere from $100 to $50,000. You also get referral commissions; you get 10% of a recruit's investment. The rest goes to the people up the line for sure.
Compensation Plans
Or "Career Plans" as they call it. It ranges from $50 to as much as $200,000, each with corresponding points. $200,000?! I'd make sure I invest that sum to a legit money-making opportunity and not just some sketchy business like Quantum Code, Smart Money System, and Cash for Patriots.
What I Don't Like About Kangot
1. Lack of Transparency
There's no info on the website about who runs the company, you have to do extra digging around.
Honestly, if this was a business I'm thinking of joining, I'd like pieces of evidence laid in front of me so that I can trust the company. Sadly, Kangot failed to deliver that on their website.
2. No Traders Info
NO face, no name, and no license in trading. If I'd let these people play with my money, I'd make sure it is in the right hands.
There's no point in investing if you know you'll end up losing your money in the end after all.
3. No SEC Registration
This is important because I need to be sure that there is external ROI happening, that real trading is happening. If it's not regulated, there's no way of knowing if trading really exists. If the just comes from the recruit investments, this doesn't make it a sustainable business.
4. Magical System That Is Not Backed-up By Evidence
There's no proof it really exists and that it really works. If it was real, they should have shown proof of how the system works and how they earn using it
5. No Products and Services
This poses a great problem with the FTC, making the business operations blatantly illegal.
Is Kangot A Scam?
A BIG FAT YES! Kangot is a scam because they make use of a matrix system without retail products and services, they are not SEC approved and there is no substantial proof that trading in the Forex market is really happening as they claim to be.
Can You Make Money With Kangot?
For a time, maybe but it's not sustainable in the long run. Just like any other Ponzi scheme that pays out at the beginning, when new recruits run dry, so will the investment be.
Kangot Review: Closing Thoughts
I'd say it's a lot like Cash FX Group, but whole lot shadier. The Forex Trading is just a front. The real money coming into this business is from new recruits.
You get a little cash back while most of the investment of new members go to uplines and fund the "weekly profits" from trading.
Sure they get money into your account, for now. However, in the long run, when there are no more people duped into joining the business, funds will go dry and the pyramid will collapse.
This will end up like the previous money-making opportunities that flopped after a year or two.
Now if you've invested $200,000 into this thing, you won't even get a quarter of that back.
So if you're thinking of taking out a loan, I tell you, DON'T! You will just end up in a large pile of debt.
If You Really Want To Make Money Online…
It will be no magic, you have to put time and effort but I assure you this is legit and sustainable. Companies like Kangot, when it disappears in thin air you will be left with nothing.
To make real money online check out this free beginners course to get you started now.
How I Make A Living Online?
After years of working in call centres I finally figured out how to create a 5-figure monthly passive income stream and become financially free.
Thanks to the right training and a lot of hard work I kissed my old boss goodbye and booked a one way ticket to Thailand.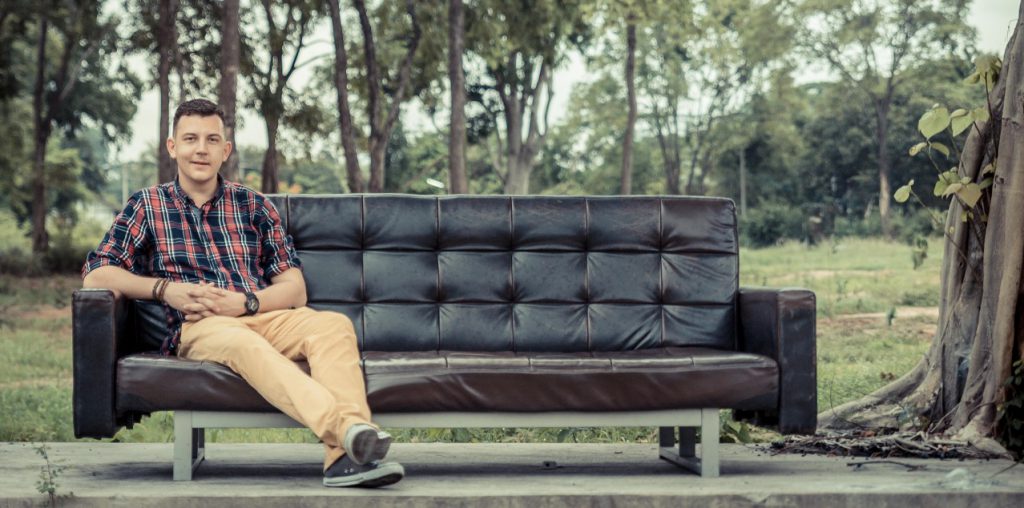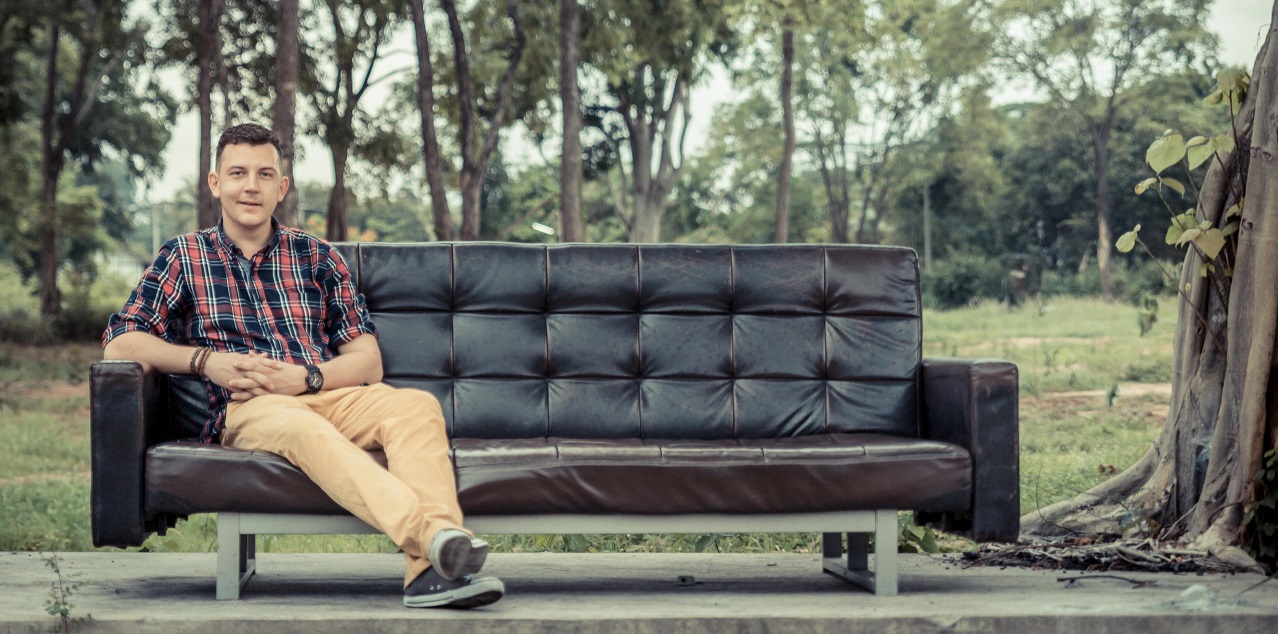 So if you want to learn how to build a thriving online business, click here for the exact step-by-step formula I follow.
Simon Crowe is on a mission to help as many people as possible kiss their bosses goodbye.
Take the free Commission Academy course to discover how to smash your online income goals and make your dream business a reality.