(Takes Less Than 34 Seconds)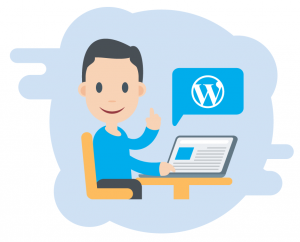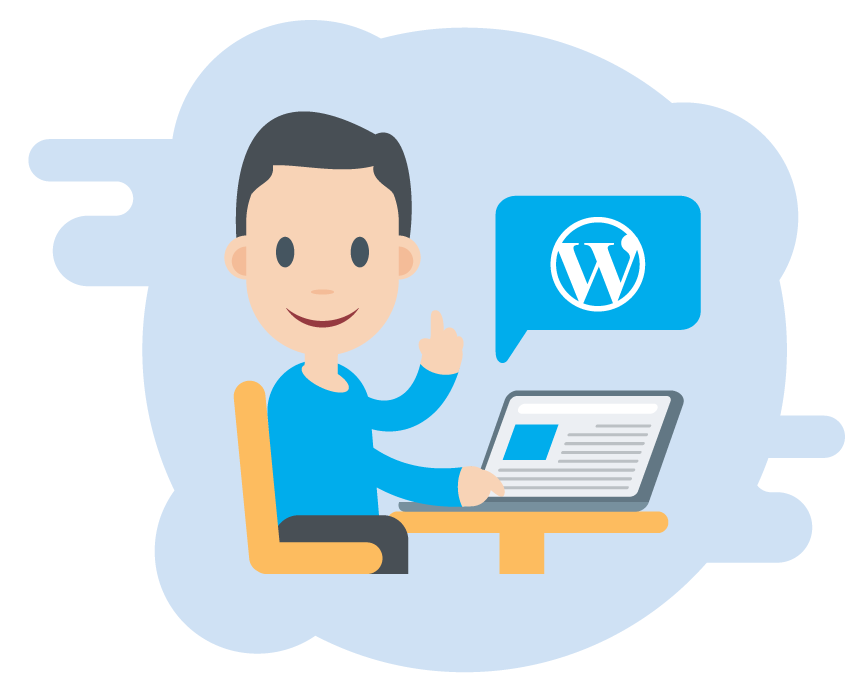 Whether you consider yourself to be a dummy or not, today I'm going through exactly how to build a free website for dummies.
Building a website. Don't let those words intimidate you, it's really not as technical or difficult as you might think.
Today it's super easy to get a free website up and running (no coding knowledge required) and I'm going to walk you through it step by step.
This is the exact process I use to create all of my websites (this one included).
Let me clarify, when I say 'build' a website I just mean 'click a few buttons' because it really is that simple.
20 years ago you had to one of those Harry Potter lookalikes with a degree in HTML coding to have any chance at this whole website making thing.
Now, thanks to free and easy website builders like SiteRubix, even normal people like us can have not just plain old sites, but proper professional website beauties online for all the world to see.
Whatever your reason for wanting to start a website, follow this foolproof guide and you'll have a beautiful, stunning looking website live and on the web in the next few minutes!
What is SiteRubix?


In partnership with WordPress.com, SiteRubix, powered by Wealthy Affiliate is the most powerful website platform found anywhere online.
Not only is it the the most widely used website builder platform in the world, it's also the quickest and easiest.
Here's a video where a guy builds a website using Siterubix in 30 seconds!
SiteRubix's full WordPress Express integration means no complicated install required. SiteRubix gives you automatic daily back-ups, full site health checks and 24 hour free technical support – and the response time is less than a minute.
All of this stacked up together makes SiteRubix the best website builder in the world.
OK, with that being said, let's get into it.
The 3 simple steps to build a free website
1. Decide what to start your website about
2. Choose a domain name
3. Build your free website
Follow this guide and you'll have your website up and running in less than a minute from now.
Step 1: Decide what to start your website about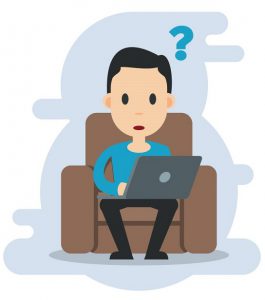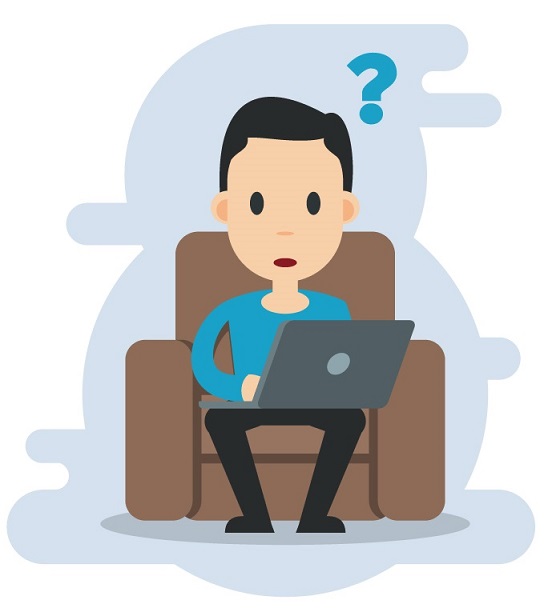 There are lots of good reasons to start a website… and it's good to know why you're building a webiste.
Are you looking to make money online?
Perhaps you're looking for a creative outlet, to practice your writing or share your travel photos with the world?
Maybe you're looking to start a new niche site, promote your offline business or write a hobby blog.
Knowing why your doing this will make the decision of what to start a website about an easy one.
Step 2: Choose a domain name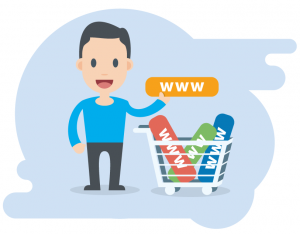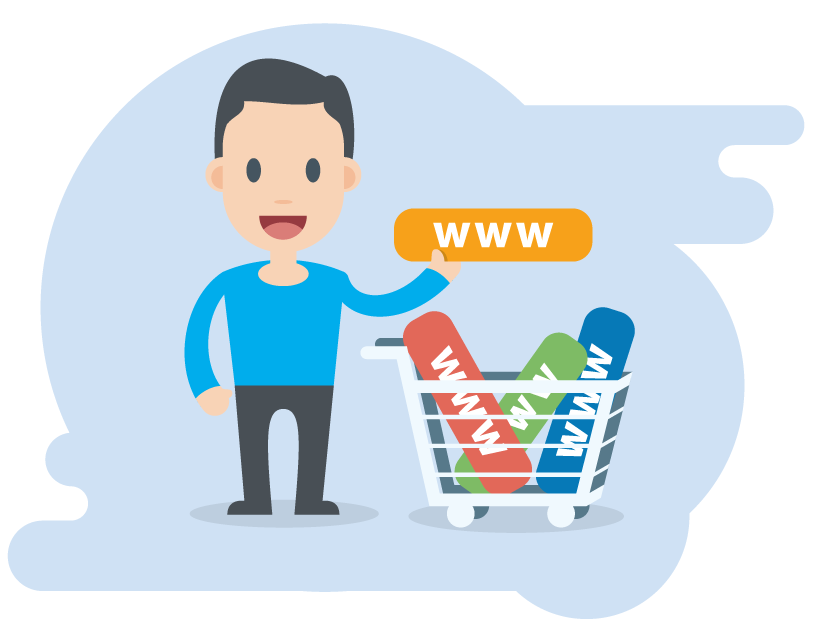 A domain name is what you type into the address bar to get to your website and starts with 'www.' The domain of this website is www.themakemoneyonlineblog.com.
Think carefully about what domain name you want your website to have because this will play an important part in your website's branding.
You want something that's relevant to what your site's going to be about, so bakingcakes.com wouldn't fit with a site about building treehouses for example.
More tips on choosing a domain name…
Try and make it as short as possible and easy to remember.
Always avoid wrong spellings, weird looking hyphens and numbers. (Careforyourlabrador.com is better than care4ur-labroador.com for example.)
If your first domain choice isn't available, it's time to get a little creative.
Step 3: Build your free website
OK, now it's time to get this concept live! Are you excited? You should be! Let's break this down…
If you haven't already, head over to the super easy SiteRubix website builder here. You should land on a page that looks like this. Type in your preferred domain name and check availability.
Once you've found the domain name you want, click on 'Build my free website!'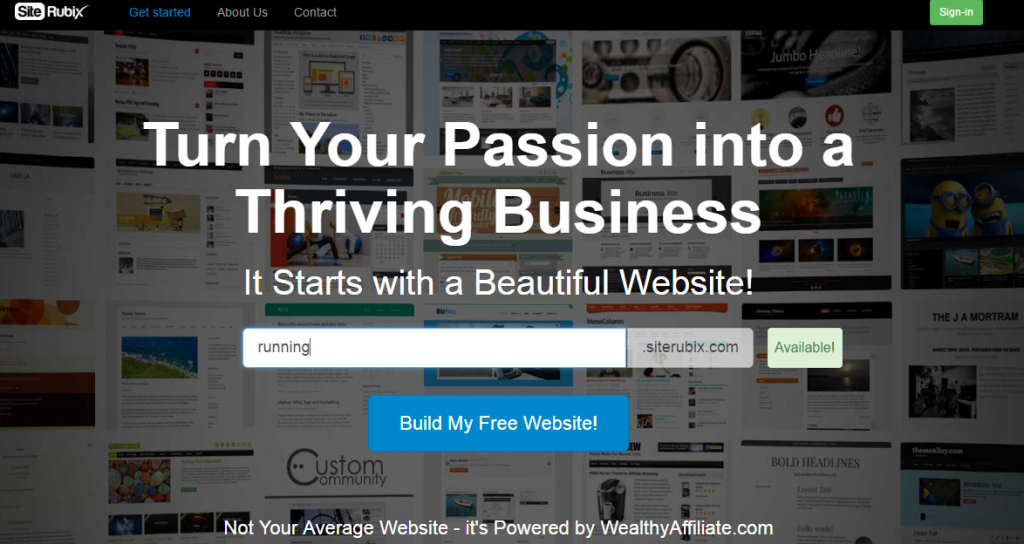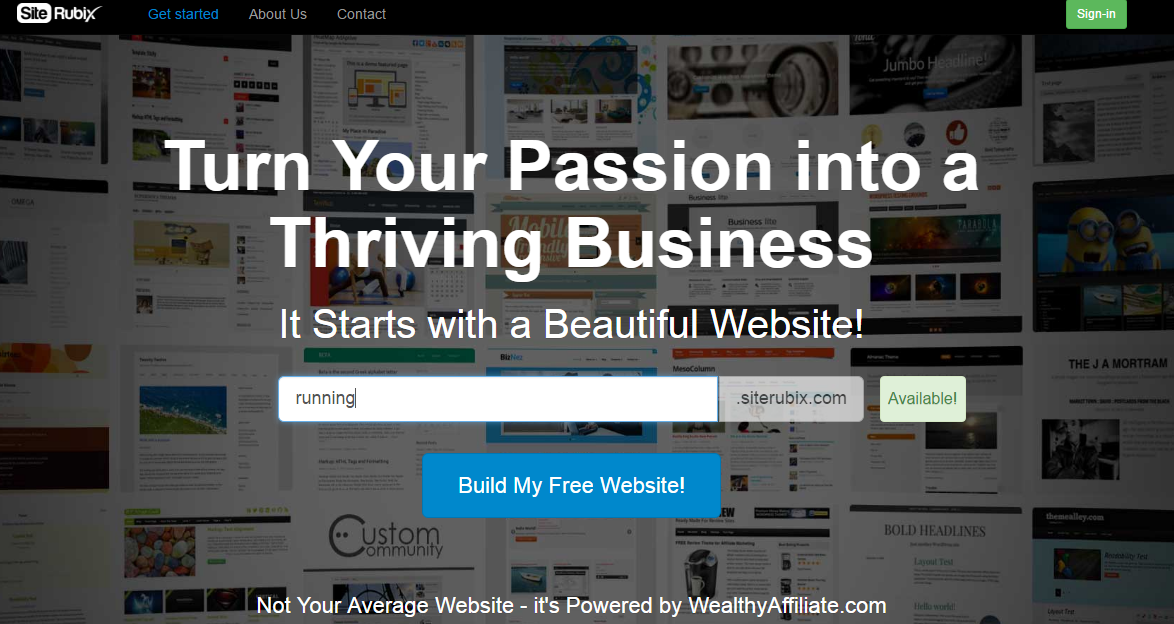 2. Select the kind of website you want to build
Here you'll be given 3 choices, to build a website on a free domain, on a domain you already own or to register a new (paid for). Since this guide is to show you how to build a free website, go ahead and click the free option.
Important Note: If in, let's say, 12 months time you want to go from a free yourwebsite.siterubix.com domain to a yourwebsite.com you can transfer your domain over at any time. It's quick and easy to register your own domains with SiteRubix domains for just $13.99 a year.

3. You'll be asked to confirm availability
Go ahead, hit 'Save & Continue'. 🙂

4. Choose a website title
This part is pretty self-explanatory. If my domain is running.siterubix.com then my website would likely be 'Running'.
Hit 'Save & Continue'.

5. Select your website category
Remember step 1 when you decided what you're starting your website about?
Go ahead and slect your website category, choose more than one if it fits. Hit 'Save & Continue'.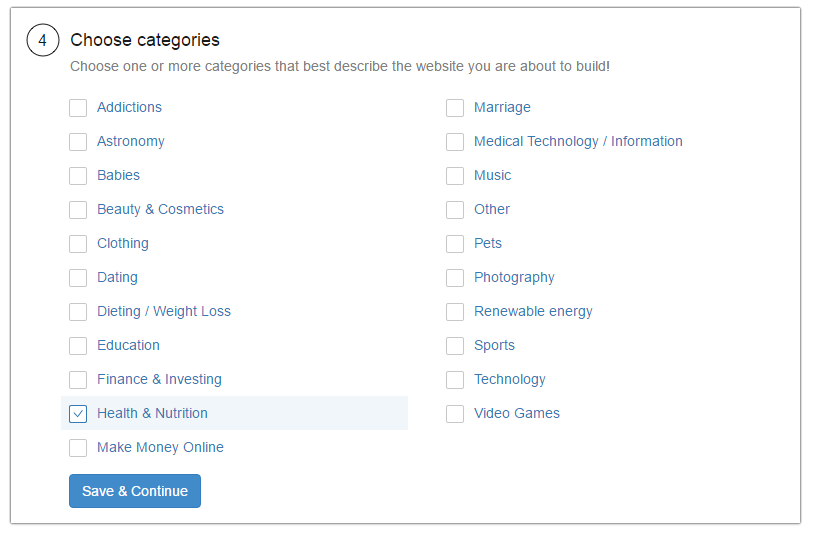 6. Choose your website layout
A website theme is the template or layout for your website. As you can see, you have 2,435 free templates to choose from – told you SiteRubix was awesome!
All themes are completely customisable and you can change your theme anytime you want to.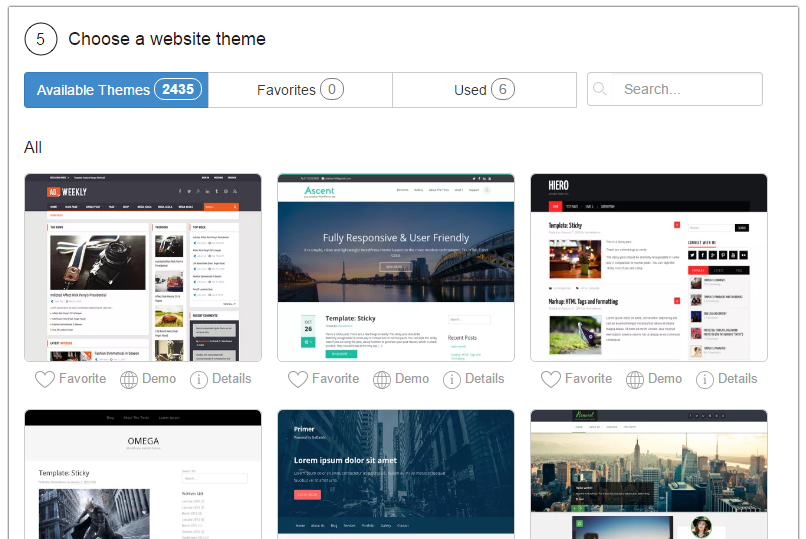 Find one you like, click 'Build My Website'

7. Sit back as SiteRubix works its magic!
Set your timer, your site is being built in less than 34 seconds! Once your site is built you'll be given a user name and password needed to log in to your website.
You should also be able to access you site at anytime via WealthyAffiliate.com.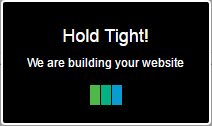 8. Celebrate! Your site is LIVE!
Go ahead, open a new tab and type your domain name in the address bar.
How does it feel?
Congratulations, you are now the proud owner of your very own website. That wasn't too difficult was it? 😉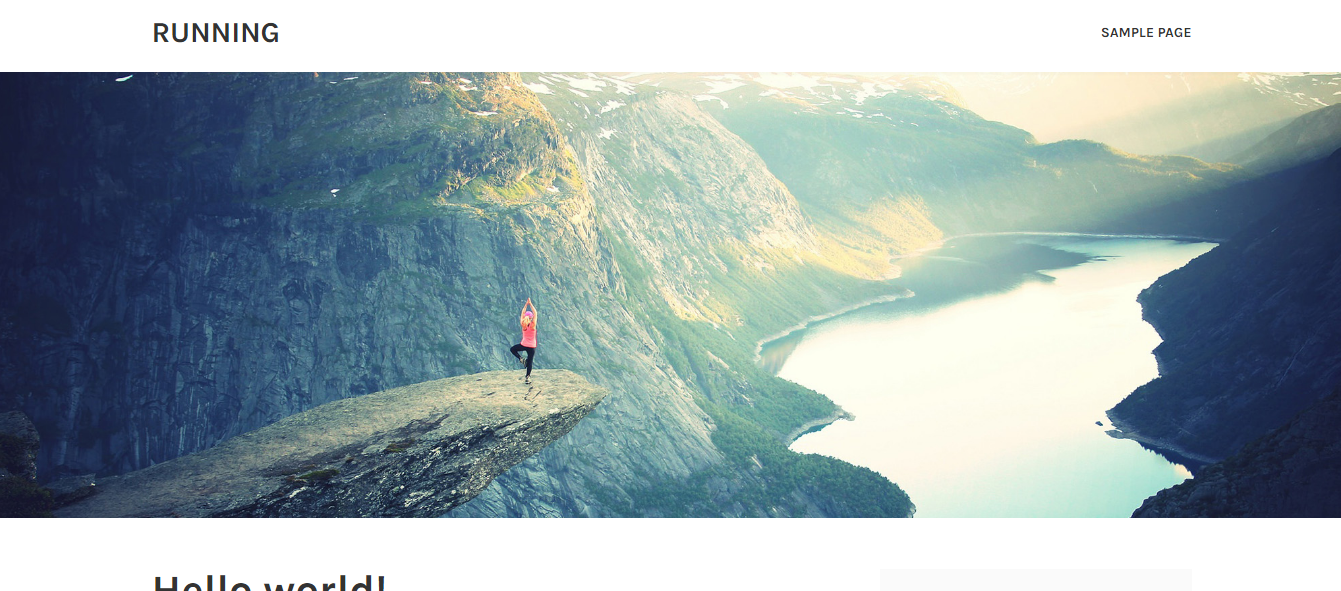 9. Log in to your Dashboard area
Log in and you'll be taken to your new WordPress dashboard area. Here's where you can write drafts, customise your site, read and reply to comments people leave on your site and publish blog posts.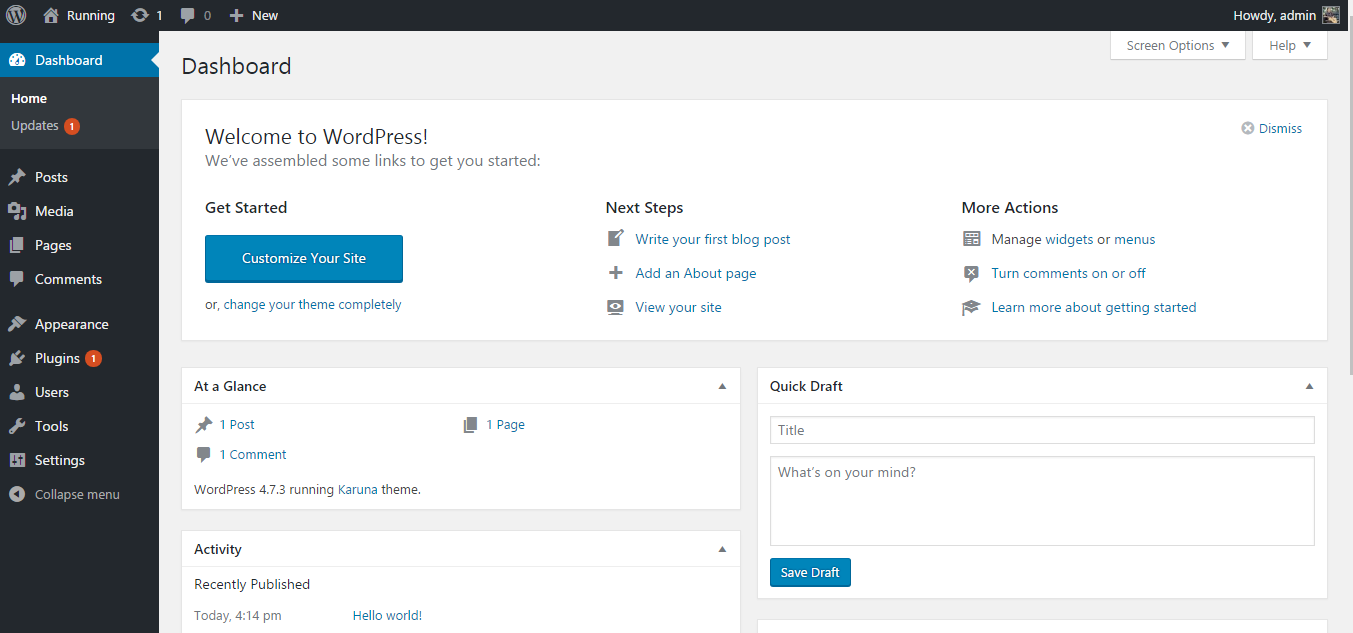 Well done seriously, you've just accomplished a lot. Now you have a fresh new website you can do with however you please. Tinker with the customise options, change the colours, add your first post and geenrally get used to WordPress dashboard.
Your website is now a blank slate but it won't take you long to put your own mark on it. Blogging is about learning as you go and tackling things as you can. Here are some things you might want to explore.
Do you want to learn how to get traffic to your website?
Do you want to make money blogging?
If you've got any questions about how to get the most of your website leave your comments below. I reply to every comment.
Oh! If you found this helpful and know anyone who would like to build a free website, please feel free to share 🙂
Simon Crowe is on a mission to help as many people as possible kiss their bosses goodbye.
Take the free Commission Academy course to discover how to smash your online income goals and make your dream business a reality.