Hey, it's Simon here and welcome to The Secret Weapon review!
Brendan Mace and some of his internet marketing friends just came up with The Secret Weapon – they call it a guaranteed blueprint for online success.
They'll say you'll start making $217.43 every day on autopilot within hours of signing up and for doing next to nothing.
This is an instant RED FLAG!
Is this yet another get-rich-quick system that makes all the ridiculous income claims but never lives up to the hype?
Is The Secret Weapon a scam not worth bothering with or a legit training course?
Let's find out!
The Secret Weapon Review (At A Glance)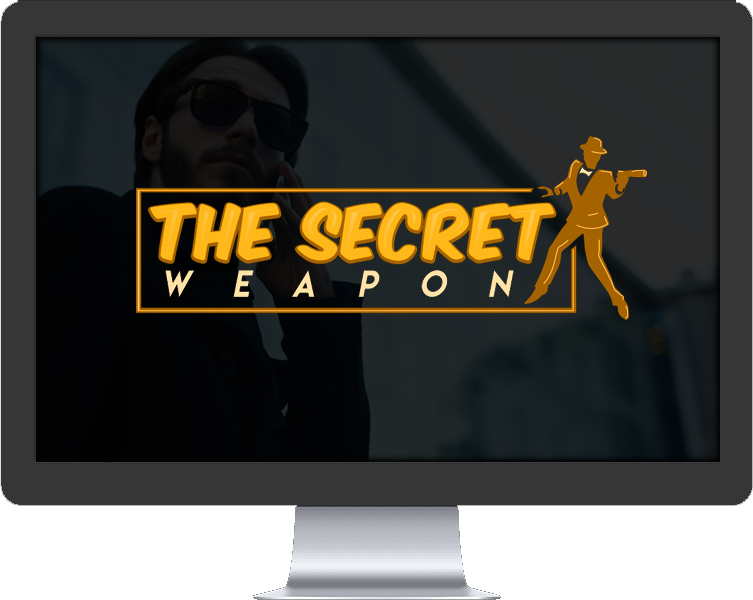 Product Name: The Secret Weapon

Product Type: Affiliate marketing training

Website: FuegoSecrets.com/The-Secret-Weapon

Created by: Jono Armstrong, Brendan Mace and Eric Cagi

Price: $12.95

Upsells: $685+

Quick Summary:
Another month, another 'revolutionary money making system' to come from Bendan Mace and his associates. The Secret Weapon lures people in by fooling them into thinking they can make $217 a day on autopilot.
It's only after getting into the members area do you begin to realise the true cost of implementing this program is close to $1,000 in total and even then you're not guaranteed results.
Here's the real secret: there's nothing new to see here except a ridiculous sales video. The training is made up of the same old recycled videos that ultimately will not help you get results.
Rating: 25/100
Recommended: Not really
Wanna Make Money Online But Sick Of Scams?
What Is The Secret Weapon? A Bizarre Backstory
The Secret Weapon is the latest training course to come from serial product launchers Jono Armstrong, Brendan Mace, and Eric Cagi. For years they've been coming out with the latest secrets and methods to making money online.
I've reviewed 100's of make money online training programs but I've got to say, I've never seen a promotional video quite like this one…
Seriously it was terrifying!
The last thing I was expecting to see The Secret Weapon website was a laughing psycho horse!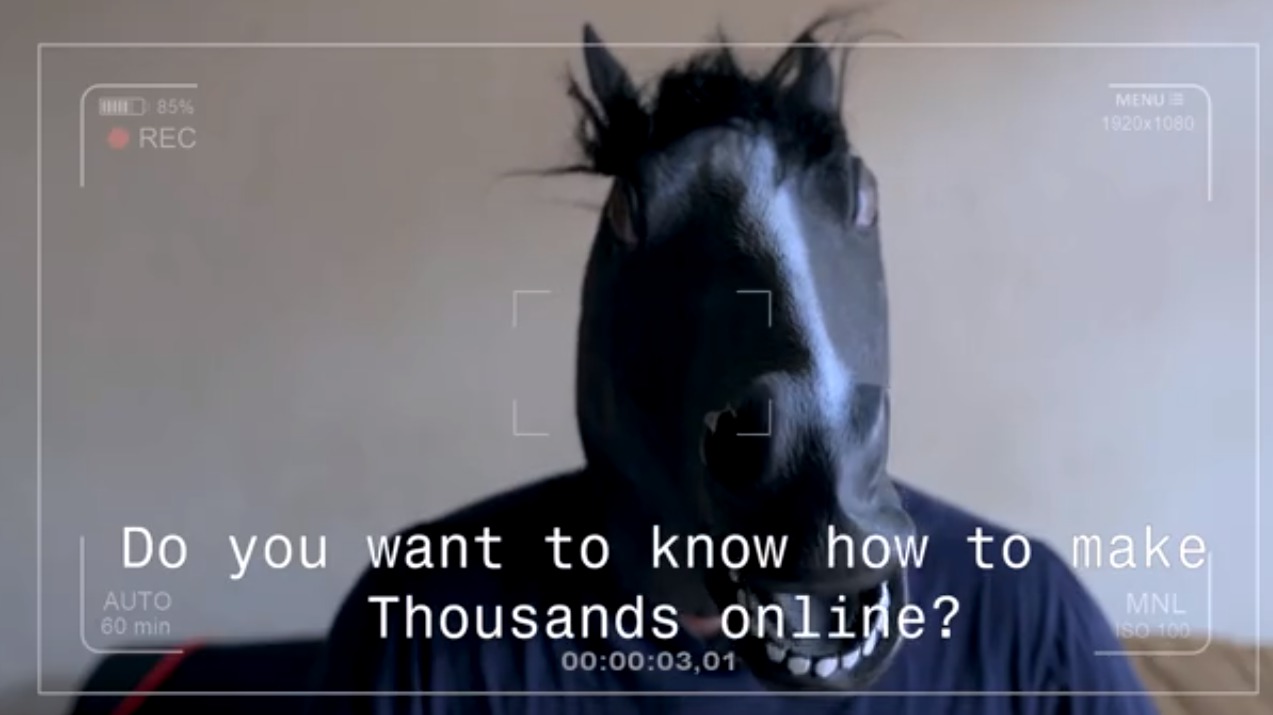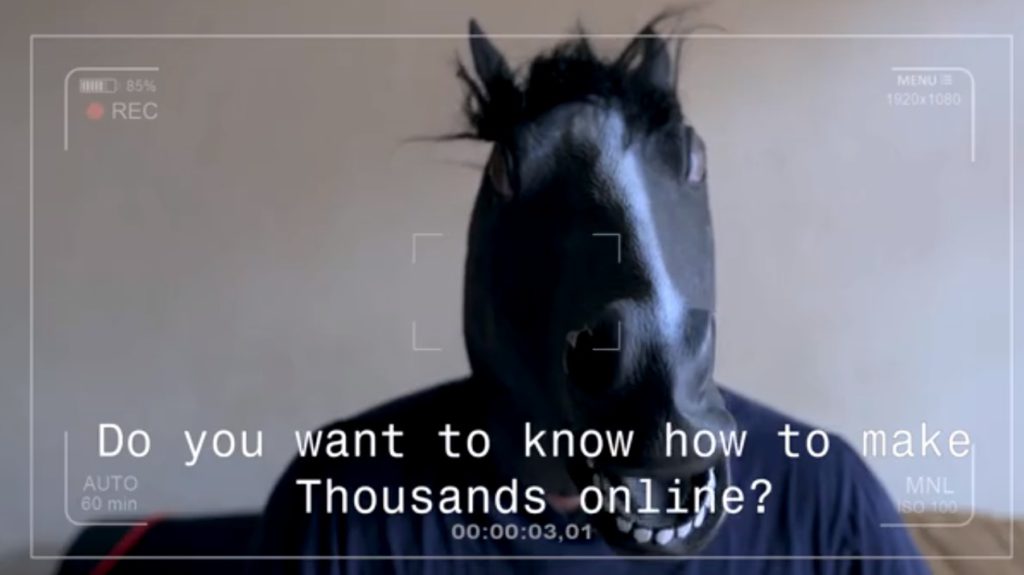 The 'dark horse' holds up a disk and says the secrets to earning $1,000's on the internet will be incinerated and never to be seen again – what utter bullsh*t!
Brendan Mace shows up in a ski mask and says this is a proven system that's proven to get you results. It's their job to chase down the villain of the underworld and get the secrets to online success. (So they can sell them to you for $12.95)
They needed a 'secret weapon' to get the blueprint… if only they had a man dressed up as a chicken.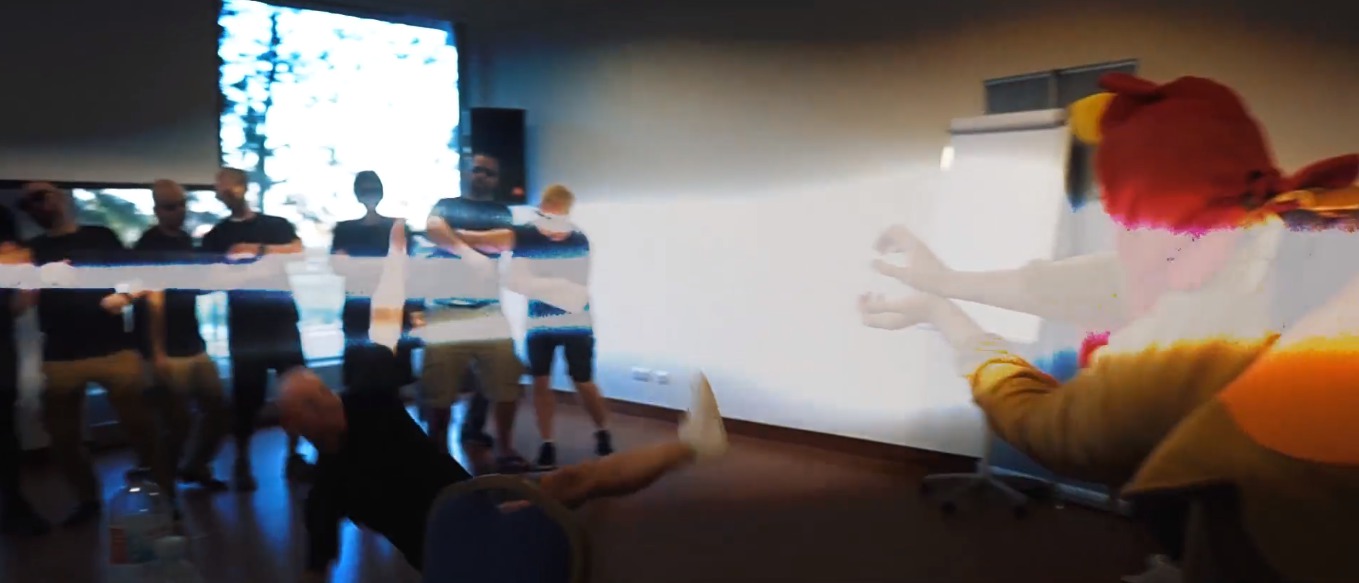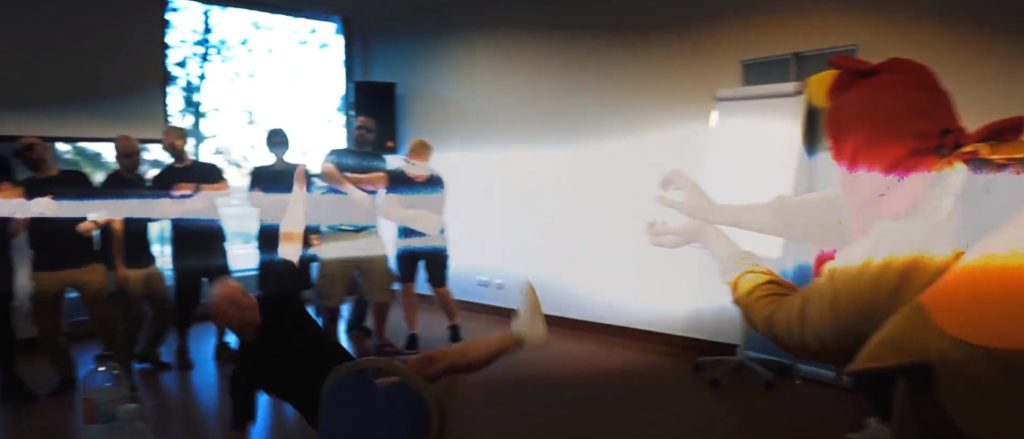 For once I'm speechless… that's just bizarre…
If you have not seen the video yet and you've got lots of time to kill then feel free to watch the whole thing on their website.
How The Secret Weapon Really Works
If we put the horses and chickens aside for a minute and take a look at how this blueprint works, they say making money online is a simple 4 step process:
Step 1: Uncover "The Secret Weapon" (It Takes About 15 Minutes)
Step 2: Set-Up Using Our Exact Blueprint
Step 3: Sit Back As You Bank $100+ In PROFIT
Step 4: Optional: Do This Only If You Want A Create A Job Crushing Online Income – Rinse And Repeat To Make As Much Money As You Want Day After Day!
Once inside, the members area looks like this: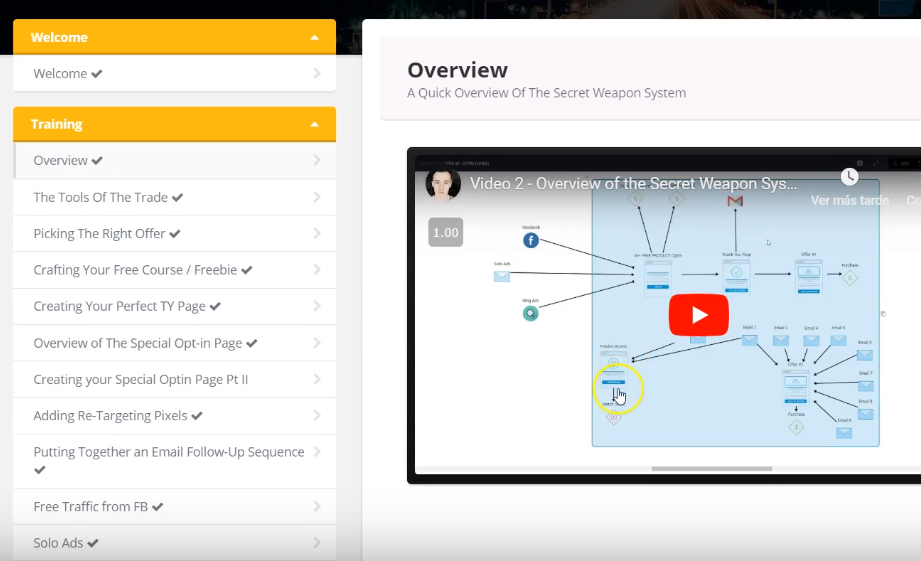 The training teaches you about how to pull affiliate links from sites like Clickbank where you can earn a commission on each sale you generate then how to create a landing page and then how to drive traffic (people) to those offers and hopefully make a few sales.
Or in other words, affiliate marketing.
There's absolutely nothing unexpected or new to see here, which is really disappointing with a name like The Secret Weapon.
The sales page tells you the system uses 100% free traffic, this isn't true. They teach 1 free traffic method (spamming Facebook groups) and 2 paid traffic methods – buying solo ads (not recommended) and Bing Ads.
To get the results you want you're going to have to chase down sales and with this system that means paying for traffic and advertising.
Overall, the course is helpful, but it most certainly doesn't live up the hype.
Who Is The Secret Weapon For?
I'm not saying you can't learn some helpful tips from the The Secret Weapon course because they do give you an overview of how affiliate marketing works but their claims that a newbie will be making $217.43 a day from this within a few hours is ridiculous.
I'd say for the sake of $12.95 it'd be worth a shot but as you'll see, implementing the training steps has other costs associated with it.
Honestly, if you're a beginner looking to get into affiliate marketing, there are better options out there like this free beginners course that will give you everything you need to get started.
How Much Is This All Gonna Cost You?
The Secret Weapon itself is just $12.95 but to even be in with a chance of getting the results they're promising you, you're going to have to pay considerably more than that…
They're are 5 upsells you're going to be pushed into buying, as well as the necessary tools you'll need to invest in just to be able to apply what they're teaching you.
The Upsells
Upsell 1: Done-For-You Templates ($37)
While the training shows you how to do it, pay a little extra and they'll set everything up for you.
Upsell 2: High Ticket Commissions ($197)
Opt in for this upsell and you're told you'll earn more in commissions by promoting higher-priced items.
Upsell 3: Limitless Traffic For 365 Days ($197)
For a little bit more they'll send traffic to your site for a whole year!
Unfortunately we have no idea where this traffic is coming from or how many sales (if any) this will generate.
Upsell 4: Easiest System Ever ($157)
I've no idea what this is but it sounds great – show me the payment form!
Upsell 5: Reseller's Rights ($97)
This last upsell will give you full reseller's rights to The Secret Weapon so you can rename it and sell it to others for 100% of the profits.
That's a combined total of $685!
Personally I never get why products like this come with so many upsells. If The Secret Weapon is going to start making you money within a few hours then there shouldn't be any need for them, unless:
Your product isn't as good as you say
You're sucking as much money out of people as possible
All in all, people signing up for the Secret Weapon think they're getting the full system for $12.95. It's only when you're inside the members area that you're hit with $100's worth of upsells and additional expenses you weren't expecting.
Other Stuff You're Gonna Have To Pay Out For
As you go through the training course you'll be told you need to sign up and pay for certain programs in order to be able to apply what you're learning.
These are all have additional costs that you need to take into account before deciding whether or not this is for you.
1. Email Marketing Software ($20/Month)
You're going to need to sign up to either AWeber or MailChimp to be able to start your email marketing campaigns and build a list of email subscribers. Here's my full AWeber vs. MailChimp comparison.
2. InstaBuilder 2.0 ($77-$197/Year)
You're going to need a landing page to advertise your offers and send people to.
Of course the Secret Weapon system training sends you to buy these products through their affiliate links so they can make even more off of you.
3. Paid Traffic And Ads
Once your landing page is set up, your next job is to drive traffic and generate those sales!
Whether you pay for solo ads where you pay email spammers to send your offer to 1,000's of people's spam folders or pay for Bing ads, you're going to need a budget.
The Pros And Cons Of The Secret Weapon
Pros
1. It's Teaching Affiliate Marketing
The course basically teaches affiliate marketing which is definitely a legit business model.
For the sake of $12.95, you could say no to the upsells and ignore the paid traffic generation methods and I'm sure you'd get something out of it.
3. The Secret Weapon Comes With A 30 Day Money Back Guarantee
As this is a product sold through WarriorPlus.com it automatically comes with a 30 day money back guarantee which can only be a good thing.
You'd have to double check about the upsells though – if they are not sold through the Warrior Plus site then you may not be so lucky.
Cons
1. They're Not Honest About The True Cost Of Following This System
The Secret Weapon creators make a lot of wacky claims on their landing page, unfortunately most of them don't stand up to scrutiny. Take this claim for example:
"Inside our training, you'll learn… how to quickly scale things up to $1000+ per week with just minutes per day and without spending a dime out of your pocket."
This is simply not true. We already know you're going to have to invest a lot of money to try and make a real go of it.
2. They Promise Fast And Easy Cash
You're led to believe that making money with this system is instant and effortless when in truth, the method they teach is really hard to get results with.
"You'll learn how to use The "The Secret Weapon" to bank an easy $100+ TODAY… Seriously, we'll walk you through the simple steps to put money in your pocket within HOURS from right now… not tomorrow or the next day."
Even if you get your landing page set up within a few hours, you're never going to make any serious sales by spamming Facebook groups because you have no authority or credibility. People don't just click on random links in Facebook and start typing in their credit card details.
Solo ads send spammy emails to people who are just not going to convert and though there's potential with Bing Ads, it's a skill that takes time to master. As a beginner you could very quickly burn through your entire ad budget and end up with no sales to show for it.
3. There's Nothing Secret About The Secret Weapon
"Why this method is different (and better) than every other method you've seen before… No one has EVER released anything like this, In Fact… the Other Guru's Don't want me to Reveal this is the public…"
Every couple of months Brendan Mace and his team of product launchers come out with the next 'revolutonary, never-before-seen money making system', but the secret is there is no secret weapon – it's just more of the same.
These guys make a living around creating hype around new product launches, hence why we see new training courses coming out every couple of months – all teaching the same thing.
Just last month they came out with a product I reviewed called From Zero To $100 In 24 Hours that taught the same concepts as The Secret Weapon, cost $12.95 and has the exact same upsells.
It works like this: they take the same old ideas and recycled videos, throw them together under a new logo and catchy sounding name before proceeding to flog it to as many people as possible.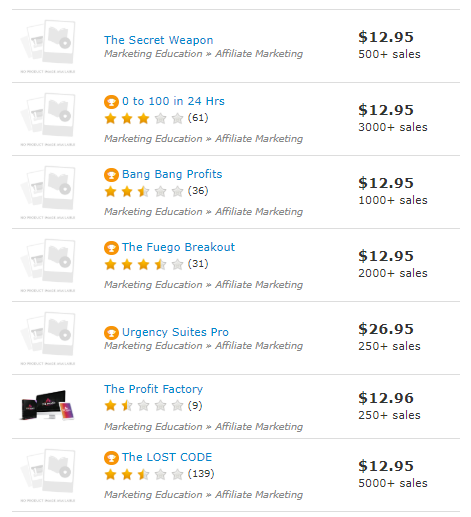 It's abundantly clear that they're all about extracting as much cash from people as possible and lining their own pockets.
If they were serious about helping people find true financial freedom online then they'd invest their time in developing the best training platform they could.
Is The Secret Weapon A Scam?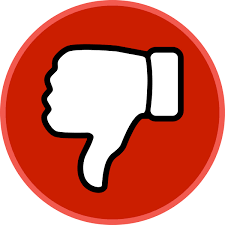 I'm not gonna say The Secret Weapon is an outright scam, but they do market it in a very deceptive way.
It is massively overrated and the whole system is designed to squeeze as much cash out of you as possible.
Should you go ahead and try it?
Honestly that's up to you but I wouldn't recommend it.
Will you pay $12.95 and be making $217.43 a day like they said? No, definitely not. There are things you can take from the training for sure, it's basic affiliate marketing, but if you're not careful you could find yourself paying out $100's for low quality traffic that doesn't convert.
When it comes down to it, I just don't believe this is the best training for anyone serious about earning a legit income online.
A Far Better Secret Weapon Alternative
If creating a real income online is something you're serious about then I think you'll like this free training course that's been turning complete beginners into affiliate marketing pros since 2005.
It's the same training I followed that meant I could quit my office job, kiss my old boss goodbye and book a one-way ticket to Thailand.
With built-in website builders, step-by-step training and tons of community support you'll learn how to generate highly targeted traffic to your sites 24/7.
There's no upsells, no hype and most importantly, no men dressed as chickens!
Just real and practical steps you can follow to make a real difference to your bank account balance. Click here to find out more.
Simon Crowe is the founder of The Make Money Online Blog and is on a mission to help as many people as possible kiss their bosses goodbye.
Get his free Affiliate Marketing Guide For Newbies to learn exactly how to build a real income online and make your dream business a reality.