In this harsh but honest Big Profit System review we'll ask the hard questions like:
Is the Big Profit System a scam to stay away from or a real money maker?
I applaud you for doing your research before signing up to any program like this as this is by far the best way to avoid scams and find real ways to make money online.
The Big Profit System calls itself a business in a box and a truly done-for-you income stream but is it really possible to make more in a month than most make in a year with their fail-proof system?
After taking a closer look, here's what I found out:
Big Profit System Review At A Glance
About: William Foley's Big Profit System claims to give you a way of making $15,000 a month within the next 90 days.
Price: There's a $280 joining fee and upsells of up to $21,000 (Yes, really!)
Pros: You can technically make money but only by duping others into joining.
Cons: William "Bill" Foley is a notorious scammer, you're only given fake testimonials and this is the textbook example of a pyramid scheme.
Verdict: With full membership costing $21,000 and a 91% failure rate, Big Profit System is a scam I wouldn't want my worst enemy signing up to.

The Big Profit System tries to disguise itself as a 'high-ticket direct sales company' where members sign up and wait by the door for their checks to arrive.
In reality, this is nothing more than a pyramid scheme with crazy-expensive joining fees and it's only a matter of time before it gets shut down by the FTC.
What Is The Big Profit System?
BigProfitSystem.com says it can give you a completely hands-off money-making strategy where you could be earning $1,000's without having to sell to anyone or do any recruiting.
The banner across the top of The Big Profit System site reads:
"The Simple 2-Step Formula For Building A $15,000 Monthly Income In The Next 90 Days – Even If You've Never Made Any Money Before."
The homepage doesn't tell you more than that.
Next, you're invited to add your name, email and phone number to get more information: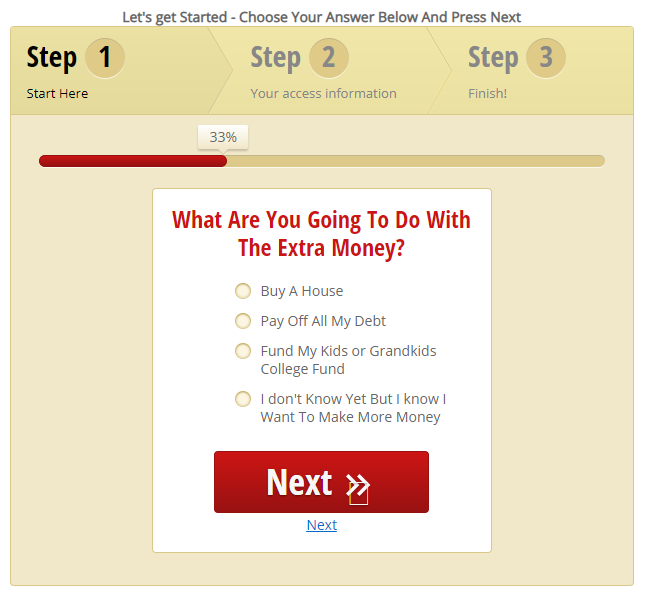 There's an odd little questionnaire asking what you're going to do with all this extra cash that's supposedly going to start dropping on your doormat as soon as you sign up.
I didn't bother giving my phone number (and I recommend you don't either) as I don't want any aggressive sales calls, but it still let me go through to the next page…
This page tells you how much money you're going to make. I watched the video hoping for details of the money-making methods involved but instead it's just more sales hype:

The video shows supposed members opening checks ranging from $500 to $10,000…
The video voiceover claims people are getting checks like this on a weekly basis 'delivered right to their door' because they paid a one-off fee and took their success coach's advice.
We're told this is a system that works for you 24 hours a day, 7 days a week and you don't need a telephone line or internet connection to start making money.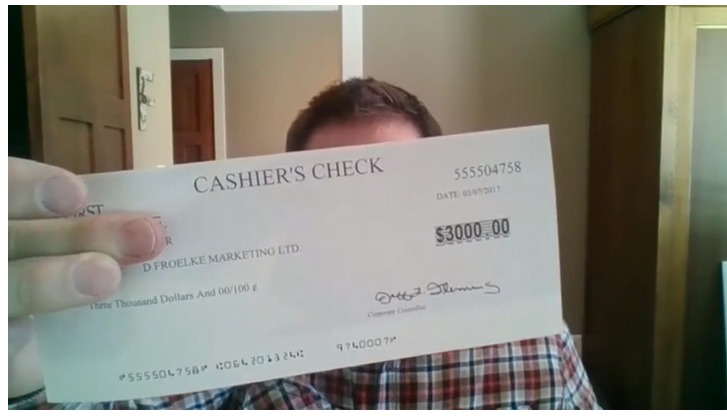 How The Big Profit System Works
We're told Big Profit System is not a network marketing company or multi-level marketing (MLM) company.
After digging a little deeper, I found out there's a 3 step program:
Step 1: Lead Generation
When you sign up, part of the $280 admin fee goes into making a cloned website you can send people to to start generating sales.
Just like Mailbox Profits, Get Weekly Paychecks and Instant Postcard Wealth, you're told to send postcards out telling people to visit your website and sign up. Big Profit System will also give you pre-designed postcards that you can order and mail out.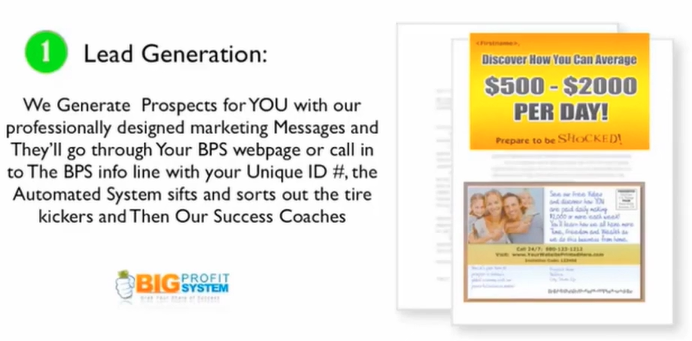 Step 2: Closing The Sale
If you can generate the leads and send them to your site they'll fill out their contact details and confirm they're interested, then the BPS team of 'success coaches' step in, follow up leads, make the sales calls and close the sale for you.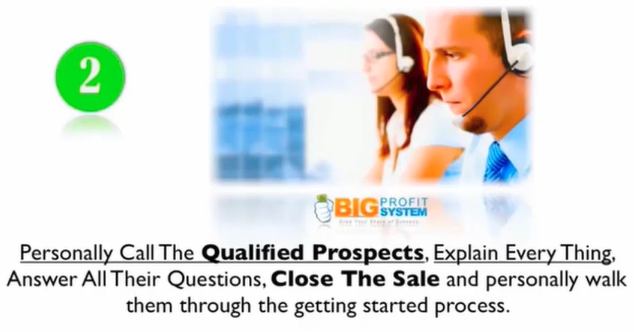 Step 3: You Get Paid
When a success coach closes a sale with one of your prospects they'll send you an email confirming the sale. Your cheque will land on your doormat a few days later.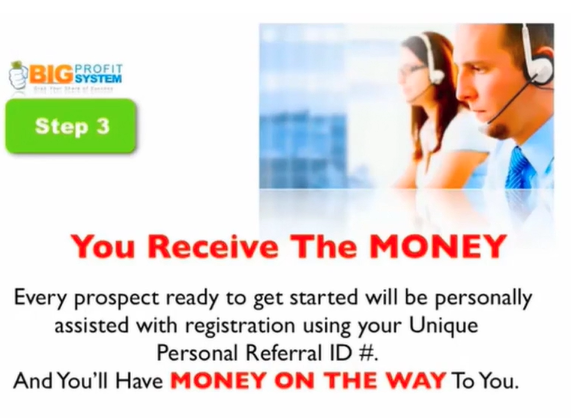 Can You Really Make Money With Big Profits System?
The quick answer is yes you can, but it's expensive and incredibly high-risk.
You'll see dozens of members posting YouTube videos opening up their checks saying how much money they've made:
We've seen how the process works and Big Profit System definitely have a good sales process in place, but notice anything missing from this equation?
There's no product!
And this is where things start getting very murky very quickly…
I've exposed pyramid schemes like Your Dream Websites, Too Damn Easy and Fearless Momma and what they all have in common is the money-making system is selling the money-making system.
The only product people are buying here is the Big Profit System itself.
You're going to need AT LEAST $1,280 to get started (that's before paying out for promotional materials) and your only goal is to get other people to join Big Profit System like you did.
That means you're going to have to try and convince at least 3 other people to part with $1,280 just to recoup your losses!
But it gets way worse that that…
The Big Profit System has 5 levels of membership with prices increasing incrementally the higher up you go. You're going to have to buy-in before you have the right to promote and hopefully start making commissions.
Let's take a quick look at how much you're going to have to shell out:
Level 1 – $1,000
Level 2 – $3,000
Level 3 – $6,000
Level 4 – $12,000
Level 5 – $20,000
That's a whopping $21,000 in total!
There's also a $280 'affiliate fee' to pay for each upgrade.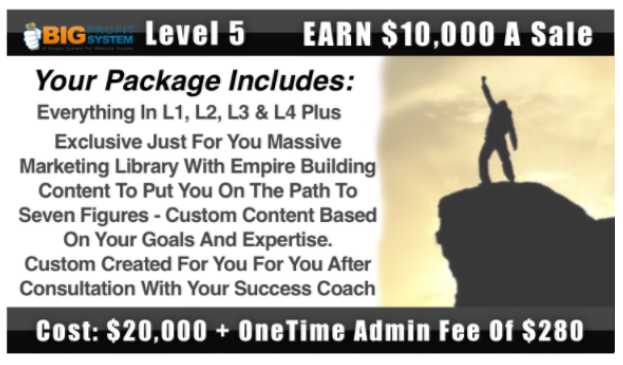 Buying in at Level 1 membership allows you to earn a 50% commission when you sign others up to Level 1.
If you join at Level 2 ($3,000) you can make 50% commissions when your prospects join at Levels 1 or 2, but if someone in your downline upgrades to Levels 3, 4 or 5 you miss out.
You can see the big problem with this kind of model right? It's going to cost you $21,000 to just have the chance to make the kind of money they say you will.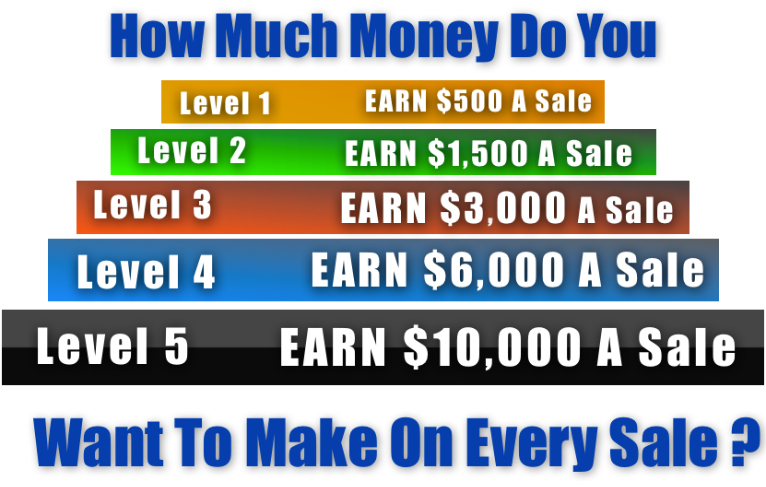 If you're thinking about getting into this, you need to know you're going to be strongly encouraged to hand over more and more cash in order to 'take your business and earnings to the next level'.
All of this should be setting off serious alarm bells.
While Big Profit System will try to disguise themselves as a "high-ticket direct sales company", they are in fact, an expensive pyramid scheme. Without a doubt!
Watch this video explaining what a pyramid scheme is and you can see for yourself:
The Big Profits System is a pyramid scheme because they promise you'll make huge sums of cash by recruiting others into the system. There's just no real business here, no actual products being bought and sold.
The only way you get paid is when you dupe someone else into paying a fee to join the bottom of the pyramid. The only way your recruit gets paid is by recruiting someone else and on it goes.
For each person you see bragging about how many checks they've got on YouTube, there's at least 9 other people who have lost a minimum of $1,280.
Maybe you'll be one of the lucky ones who actually make money from this program, but honestly – is this really how you want to make a living?
5 Big Profit System Secrets Exposed!
1. The Big Profit System Founder Is A Notorious Scammer
The Big Profits System was created by notorious internet scammer William "Bill" Foley trading under the name of Legacy Systems Marketing Inc.
This guy's been involved in a long line of get-rich-quick scams including Get Weekly Paychecks and Empower Network (now gone bankrupt).
With someone with a track record like this running the show, do you really think is a good long-term business opportunity? I don't think so!
2. Fake-Ass Testimonials
Land on the Big Profit System sales page and you'll see testimonials from supposed members, except these are completely fake: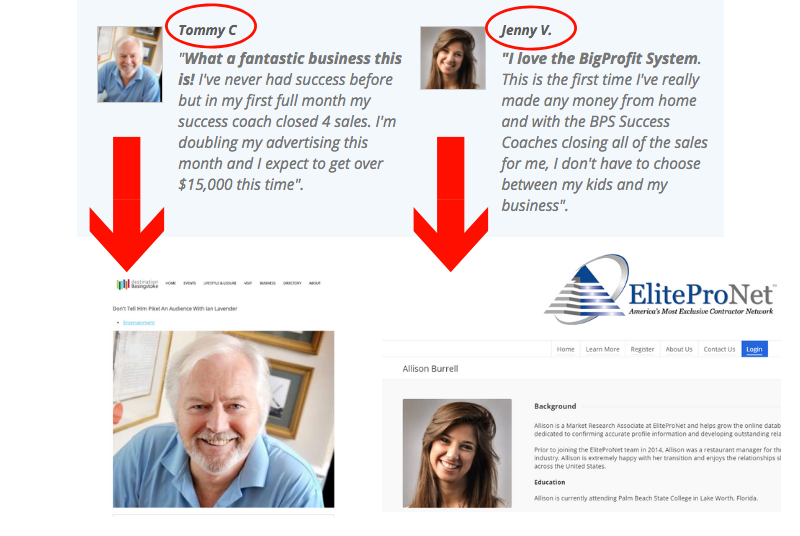 The guy who put this site together has obviously just copied and pasted random photos from Google. This is really odd because there are people making money from this, so why not just share their success stories?
While this is not proof on it's own that The Big Profit System is a scam, it's a sure indicator not everything they tell you can be trusted.
3. The Big Profit System Comes With A BIG Price Tag
They're pretty upfront about their membership level costs saying this will require a huge upfront investment from you before you can even get started: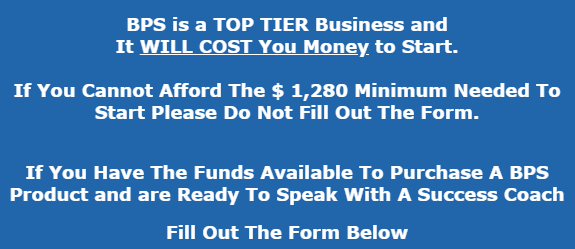 Fill out that form and you'll get a call from a Big Profit System success coach.
'Success coach' is code for 'high-pressure salesperson' who will aggressively push you into buying in at the highest level possible, even if that means getting into debt.
And we haven't looked at any of the other expenses yet…
While BPS promise to close sales for you, you're still going to have to get out there and generate leads, and that's going to require an advertising budget.
Your success coach will tell you you need to pay for BPS promotional postcards to be printed and mailed out. They recommend using their partner MailingTeam.com.
500 postcards will set you back an extra $362 and with the typical 1% response rate you're going to have to see some sales coming in quickly.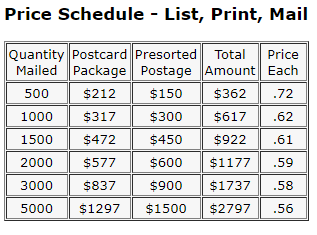 It breaks my heart to think how many people out there have paid money or even maxed out their credit cards in good faith, thinking this is a good online income opportunity only to end up way worse off as a result.
Making money online isn't complicated…
This video will show you exactly how to get started. Tap to watch now »
4. You'll Have To Dupe Others To Make Money
We're talking about large chunks of money here. It's not going to be easy convincing people to part with $1,280 of their hard-earned cash for a dodgy get-rich-quick scam.
The sales video tries to sell you on the idea you're buying an automated, done-for-you profit-generating system but in reality, you're going to have to forever chase after new potential recruits.
It's not as easy as they make it out to be. How many spammy postcards will you pay to be sent out before cutting your losses and calling it a day?
How do you feel about recruiting people into a pyramid scheme knowing 9 out of 10 of them will only lose money?
5. Pyramid Schemes Like This Never Last long
There's a reason pyramid schemes are illegal; the top 1% cash in while the rest never make a penny. Research shows 90.4% of people at the bottom of a pyramid and loses their investment
Not only are they unethical, they're completely unsustainable: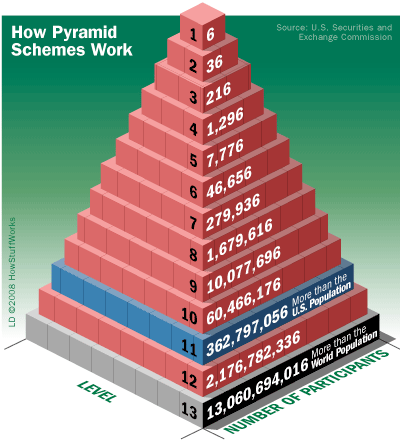 As this video explains so well, this model can not last long before petering out – a pyramid only has to reach 13 levels before you surpass the population of the earth.
If you're going to go all-in and build your whole financial future on this system, what will you do if they get shut down or collapse? (and programs like this do, often!)
Since you don't own anything, your whole income is wiped out in an instant.
Is The Big Profit System A Scam?
Big Profit System is scam and should be avoided at all costs. When selling the system IS the system you're only setting yourself up for failure.
Anybody signing up to this program risks losing a lot of money and your chances of recouping your losses are slim at best.
What's Better Than Big Profits System?
Forget the lousy, crazy-priced get-rich-overnight schemes and learn how to make money online for real.
When you build a legitimate online business there's no expensive upfront investment and no triangular-shaped commission structures to be seen.
There's no need to struggle to make sales and you don't need an advertising budget because people come looking for you.
I make $7,000+ a month and I don't need an advertising budget. I don't sell or recruit and people come looking for me.
My websites generate a steady income day and in and day out. I really do make money while I sleep!
The best part?
The exact step-by-step training I followed is 100% free to start so you can see for yourself.
Questions Or Thoughts?
I hope you've found this Big Profit System review helpful. If you have any experience with this program or still have questions, feel free to scroll down and leave your comments.
We'd love to hear from you!
Simon Crowe is on a mission to help as many people as possible kiss their bosses goodbye.
Take the free Commission Academy course to discover how to smash your online income goals and make your dream business a reality.