The last thing I want you to do is investing your money is something that's not stable and has a high chance of shutting down because of non-compliance reasons. So in this review, we're going talk about everything you need to know, including if Crowd1 is a scam or not. 
I've heard about a lot of governments banning Crowd1 in their countries. Not a good start for Crowd1. So we'll dig into the core to find out what violations Crowd1 made and if it makes them a dangerous system to work with.
Scams come in all shapes and sizes but they'll always fit the scam mold, so we'll see if Crowd1 is one of them.
Crowd1 Review At A Glance
About: Crowd1 is a pyramid scheme with a cryptocurrency, real eastate, and marketing training platform front.
Price: Membership ranges from €99 to €2,499.
Pros: Nothing. Nada. Zilch.
Cons: Has a fake front, is illegal in many countries, has no retail products, expensive membership.
Verdict: Crowd1 is a scam. It's a pyramid scheme through and through because the money you'll earn from this only depends on how many referrals you make.

Crowd1 Explained
To start this portion, I'd like to talk about Crowd1's owners. Oh wait, how can I talk about them when they don't introduce themselves on the website? I got that covered.
Just yesterday I also reviewed another scam who didn't introduce who its owner is, so I'm still wearing my sleuth hat on and this is what I found out.
3 names had been linked to Crowd1: Jonas Wener, Johan Stael Von Holstein, and Piskopianos Stelios.
Stelios was the one who registered the website name and he also owns AffilGo and Miggster. His LinkedIn profile says he's a Senior Financial Professional and a Finance Director of Northfield Petroleum Limited and Fluency Limited.
Looks like a guy who knows how to run Crowd1 right? But I suggest you don't think of him as someone credible yet. Wait until you're done reading the whole review.
For one thing, he never mentioned anything about Crowd1, AffilGo, and Miggster in his LinkedIn profile.
I guess he doesn't want people to know he's associated with the 3 platforms? One thing I know about this move, it says he's not proud of his product.
Anyway, more on Crowd1, it offers shares to help you make money by building a network of other members who also invested. Sounds like crowdsourcing right? But more like a pyramid scheme to me.
The funny thing is, I still couldn't figure out the connection about them also offering real estate training. Probably a front so they won't be dubbed as an outright scam?
Here's the worst part about the research I made on Crowd1:
They've been reported on several countries for not registering with appropriate financial institutions. Crowd1 had even been removed from businessforhome.org for not following government warning and failing to register and acquire a license to operate.
Some of the countries who banned Crowd1 are:
New Zealand
Norway
Philippines
Namibia
Paraguay
Mauritus
One report I checked is the one made by the Philippines SEC who issued a cease and desist order against Crowd1 for "operating a fraudulent investment scheme".
In other words, a pyramid scheme.
So if you think you can earn from it even if it's illegal, just know that you can get fined $415,000 or a twenty-one-year prison sentence.
Do you think it's worth the income? I don't think so too.
How To Join Crowd1
I was hoping you won't be interested in this part but anyway, you can join by investing in one of the four compensation levels: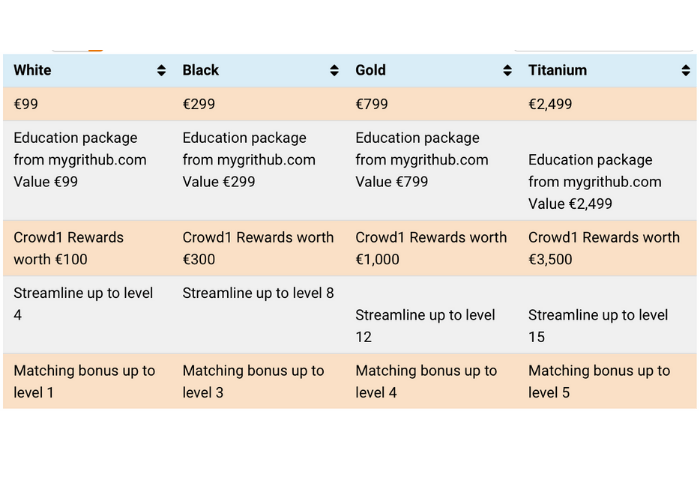 White Level – €99
Black Level – €299
Gold Level – €799
Titanium Level – €2,499
Not cheap right?
Making money online isn't complicated…
This video will show you exactly how to get started. Tap to watch now »
After shedding some cash (which I hope you wouldn't do) you will get access to training from mygrithub.com on:
Real Estate
Funding and Marketing
Cryptocurrency
You will also be redirected to the two platforms I mentioned earler: AffilGo and Miggster.
AffilGo is more of an affiliate site where you can make money from gaming companies. Miggster on the other hand also deals with gaming but more on playing with it.
How To Earn In Crowd1
To start, here's a preview of the Crowd1 hype.
The first thing you need to know is they don't offer any retail products, you'll just be selling the program itself. A typical warning sign for a pyramid scheme and the reason many countries halted their operations.
You'll basically make money for recruiting other people to invest. Each recruit means a commission for you.
The thing with recruiting others without any product is you'll only earn for each recruit you make. When recruitment runs dry, the money will stop coming in and the system will eventually collapse.
This is why many countries ban pyramid schemes, they're unstable and they won't provide another income stream for members other than recruitment.
Getting people to invest in Crowd1 will be really tricky. And if you're like me, who don't want to end up harassing friends and family so I can continue earning. I don't want to risk them crossing the street when I'm around.
So to perk you up to make recruits, Crowd1 employed bonuses.
Affiliate Bonus – depending on the package a recruit invests in, you can earn from €9-€900.
Streamline Bonus – this is an "exclusive limited owner rights" you can claim very week
Matching Bonus – after recruiting 4 people, you'll start getting a 10% bonus on personal recruits
Fear Of Loss Bonus – this is another bonus you'll make from recruits depending on what level they invested in, granted you have the recruits within your first 14 days
Affiliate Residual – this is a commission from the money spent of your recruits in AffiliGo And Miggster.
Residual Commission – this is residual income as part of the structure using a binary compensation
Network Levels – for recruiting more people, you'll earn 100,000 binary points and a luxury cruise ( I doubt about the latter because of the COVID restrictions)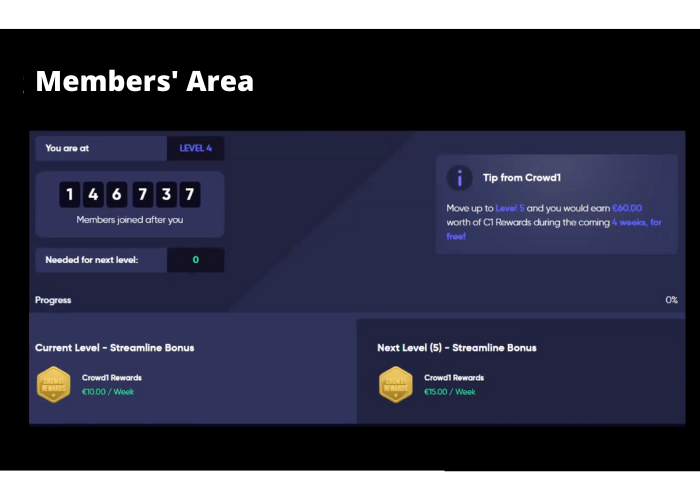 Actually, the bonus requirements are a lot more complicated. I just made a summary of it to make things easier.
Here's one thing I'd like you to know about complicated compensation and bonus structures:
It was consciously designed to be complex so you won't have a smooth understanding of how it really works because if you did you'll realize you won't make much many from it or worse, no money at all.
If you understand the structure right there and then, Crowd1 won't stand a chance with you.
What I Don't Like About Crowd1
There are no retail products to earn from a member aside from the initial investment
The packages are really expensive
The owner never introduced himself (how can we trust a business with an anonymous owner?)
The prelaunch period takes too long making me think the scammers had already moved on to their next scheme
A number of countries banned their operations for not complying to needed regulations
Is Crowd1 A Scam?
If you're familiar with pyramid schemes, you can easily describe Crowd1 as one of them. You're set up to promote the platform itself and not the products in it because, in the first place, they don't have products!
Plus they promise huge returns without really explaining how the system goes about.
The worst part is:
They've been banned by countries for not securing the needed regulation license. The cease and desist order from the Philippines SEC states they didn't even disclose in the first place that they're running an investment operation.
Why are financial institutions' regulations license so important? Because this will make sure your investment is in safe hands.
Without financial institutions regulating them, they can run with your money anytime and you won't be able to catch them and get your money back.
I'm sure you won't want that to happen. I wouldn't that's why I'm trying to help get the word out about dodgy schemes one review at a time so fewer and fewer people will get duped by money-sucking scammers.
Will you make money from Crowd1? For a few months maybe but it won't be easy. Soon enough, recruits will stop coming in and the whole system will collapse.
Overall, it's not a wise investment to make.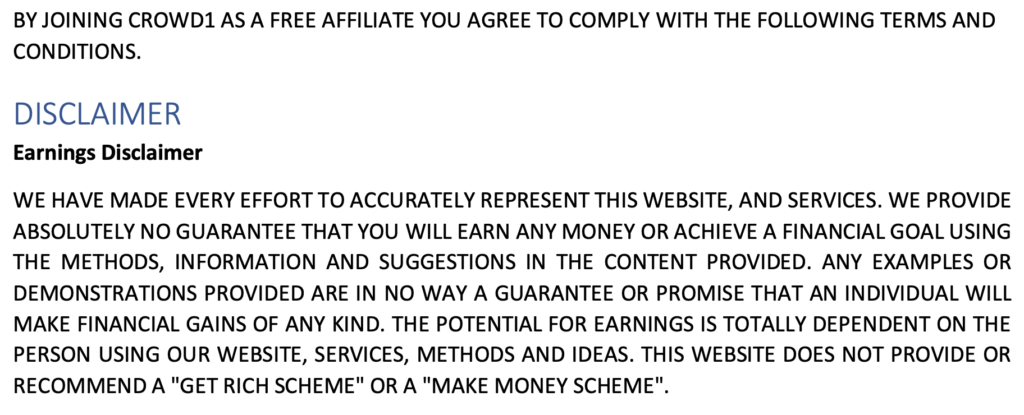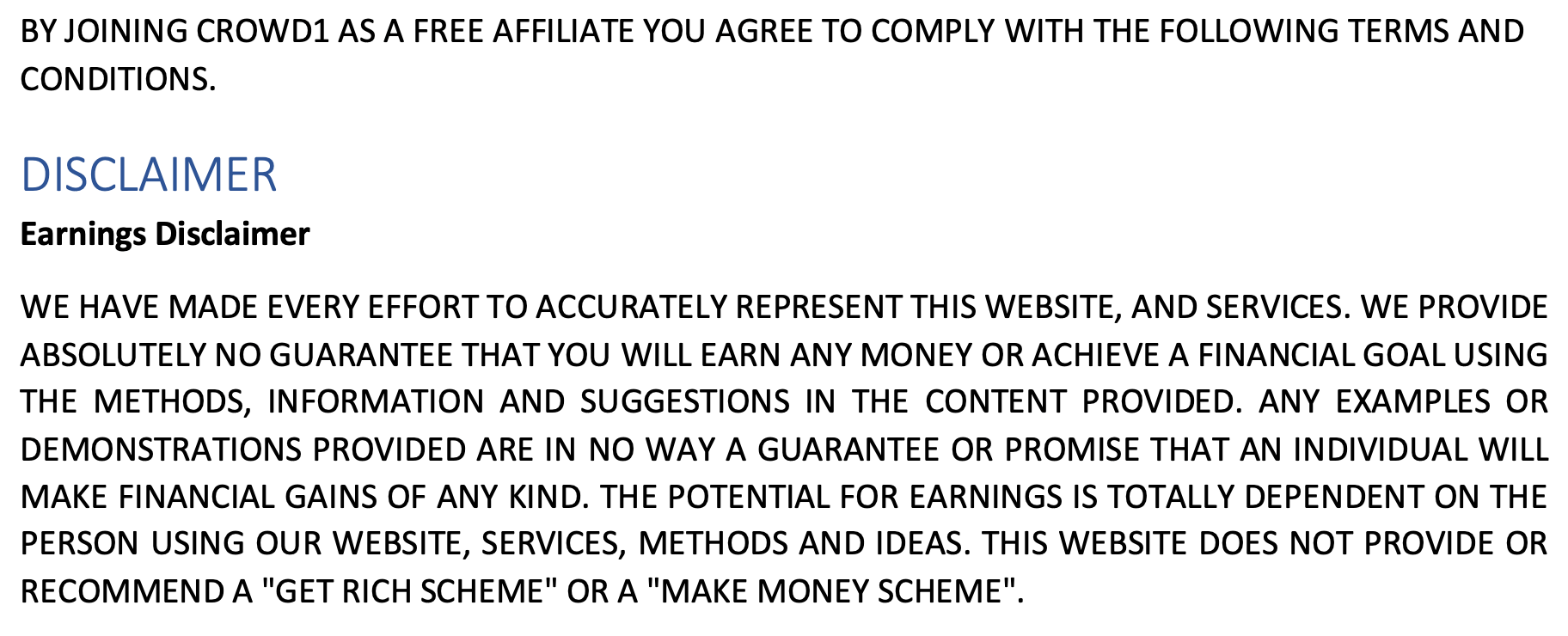 Crowd1 Closing Thoughts
Finding the best money-making opportunities that are legit and sustainable won't be easy especially if you're just new.
A lot of scammers are capitalizing on newbies to make money. They'll always lure you with large payouts and outrageous bonuses which won't really happen.
The only people making money from fraudulent schemes are the scammers themselves. You're not charity, don't give them that satisfaction.
If your goal is to make money online enough to pay the bills and help make your online income goals come true you have to work with an opportunity that's time tested to make you earn month after month.
Opportunities like affiliate marketing will get you there. It can take some time for you to build your business but in the end, you'll be earning an income even when you're not in front of your computer.
Time and effort are always basic ingredients for sustainable business.
Another great thing about affiliate marketing is you won't need to harass your friends and family to make money. You won't have to recruit so you won't risk burning bridges.
"I don't have the skills and experience". Don't worry about it. Affiliate marketing includes training you from scratch and teaching you all you need to know so you can start making money.
If ever you get stuck, you'll have a network of affiliate marketers ready to help you get where you want to be.
If you want to know more about how this works, you can head on to this in-depth Wealthy Affiliate review.
How I Make A Living Online?
After years of working in call centres I finally figured out how to create a 5-figure monthly passive income stream and become financially free.
Thanks to the right training and a lot of hard work I kissed my old boss goodbye and booked a one way ticket to Thailand.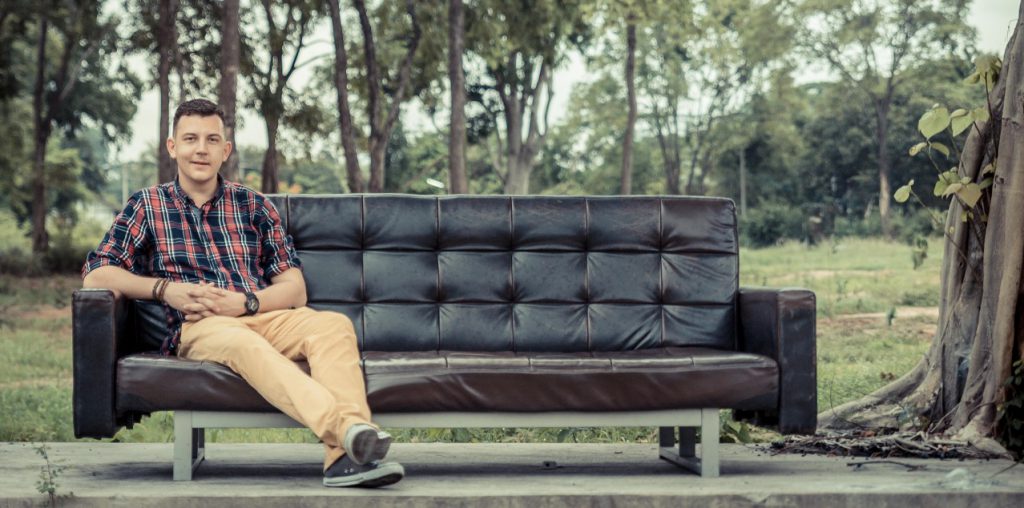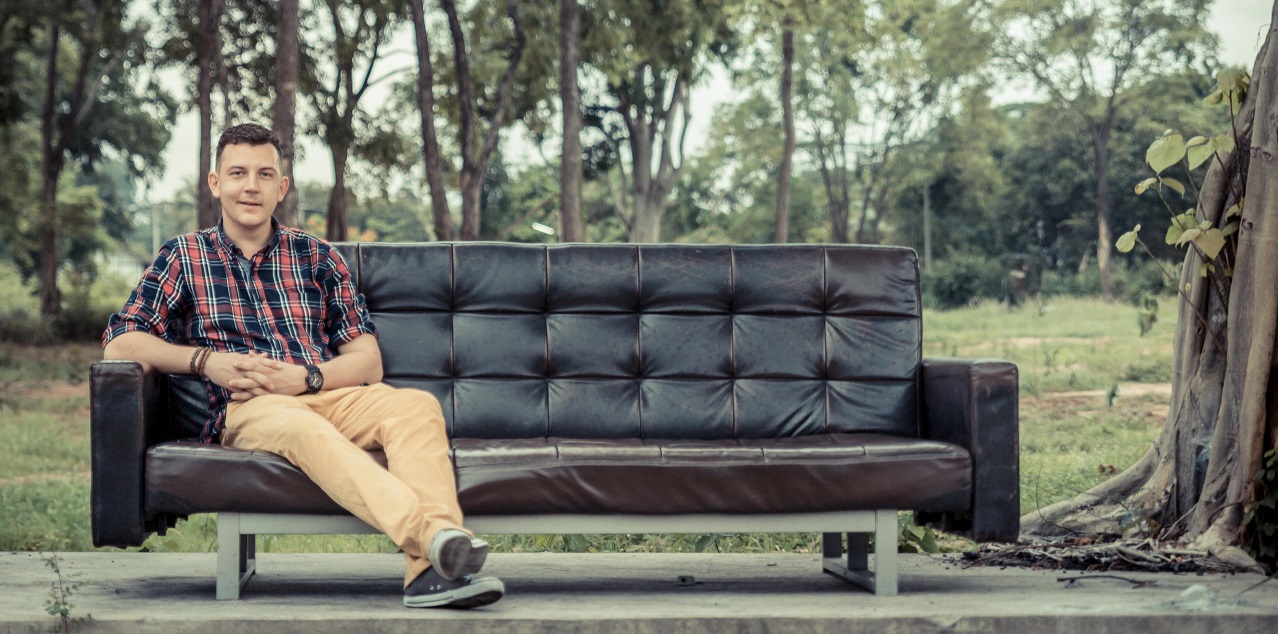 So if you're serious about building a thriving online business, click here for the exact step-by-step formula I follow.
Do You Hate Pyramid Schemes?
Do you think pyramid schemes are only good for a few months? Not a good investment right? Tell us what you think by scrolling to the comments section below and dropping your thoughts.
Simon Crowe is on a mission to help as many people as possible kiss their bosses goodbye.
Take the free Commission Academy course to discover how to smash your online income goals and make your dream business a reality.