Skincare creams, chocolate, electric razors, heck even free dog food is on offer if you sign up as a BzzAgent tester.
And who doesn't love free stuff arriving on their doorstep? I know I do!
But before you dive in head first, it might be wise to take a closer look at this opportunity. In this BzzAgent review we're going to be asking:
Is BzzAgent a scam you should steer clear from or a legit way to earn a bit of income on the side?
Oh, and before you ask, no I don't work for BzzAgent and have no affiliation with them. I'm just an online entrepreneur helping people like you find truthful and unbiased information about the best ways to make money online when they need it.
BzzAgent Review At A Glance
About: BzzAgent is a Boston-based product testing panel company.
Price: Signing up is free.
Pros: Legit.
Cons: Doesn't pay in cash, rude customer service rep.
Verdict: BZZAgent is not the solution if you want to earn. You're only given free sample in exchange for your opinion. If you're good with that, then you can sign up.  

What Is BzzAgent?
BzzAgent.com is a product testing panel based in Boston. They're part of the DunnHumby group and have been featured in the hit TV program Shark Tank.
Since 2001 BzzAgent has been connecting big and small brands alike with social influencers known as Bzz agents.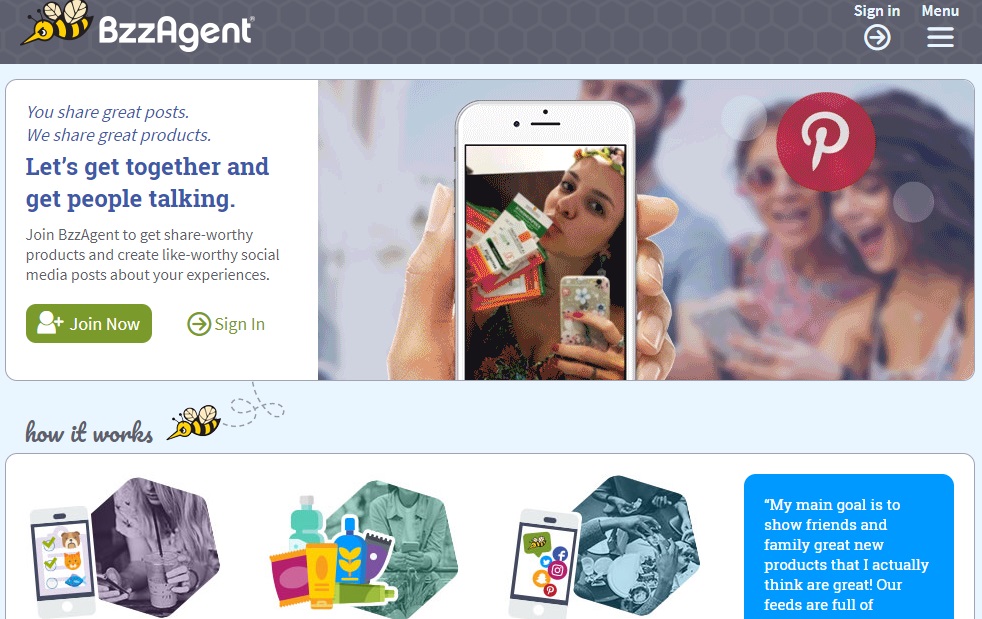 The "Bzz" is word of mouth marketing which we all know is the most effective way of businesses getting their name out there.
Thanks to smartphones and tablets, the way we connect with each other has shifted radically. BzzAgent work with massive companies and well-known brands like Loreal, Disney, Purell and Fisher-Price.
Just like Product Testing USA, as an agent you'll be sent free products to try so you can give your honest feedback and use your social media accounts to share your experience with others.
This could be in the form of post updates, images and videos and the more subscribers and followers you have the better.
To date, BzzAgent have 1,000,000+ BzzAgents across the United Kingdom, Canada, the United States, Brazil, France and Germany. They have over 42k followers on Twitter and 260k likes on their Facebook page.
I can see why companies would like this as a unique and interesting way to expand their reach. On the other hand, if you like to share your opinions and earn free rewards in the process, you might like BzzAgent too.
Here's a quick video overview of how BzzAgent works:
How To Become A BzzAgent Tester
To become a BzzAgent you can sign up free through the website. Once you've filled in a bit of information about yourself and connected your social media accounts you'll be redirected to the dashboard area to start your first compaign.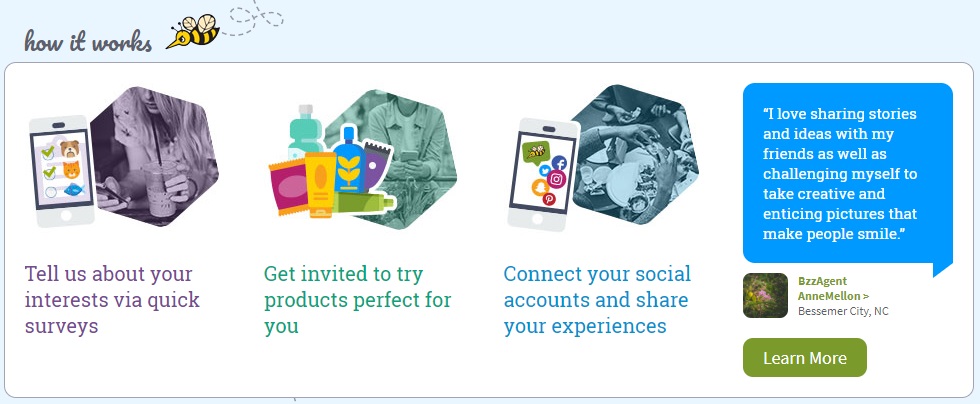 See your very first campaign like a trial run. They'll send you a BzzAgent magnet as a test to see how well you do and give you a BzzScore which will determine if and how many campaigns they send your way.
You'll be sent new campaign invites via email depending on your score and interests.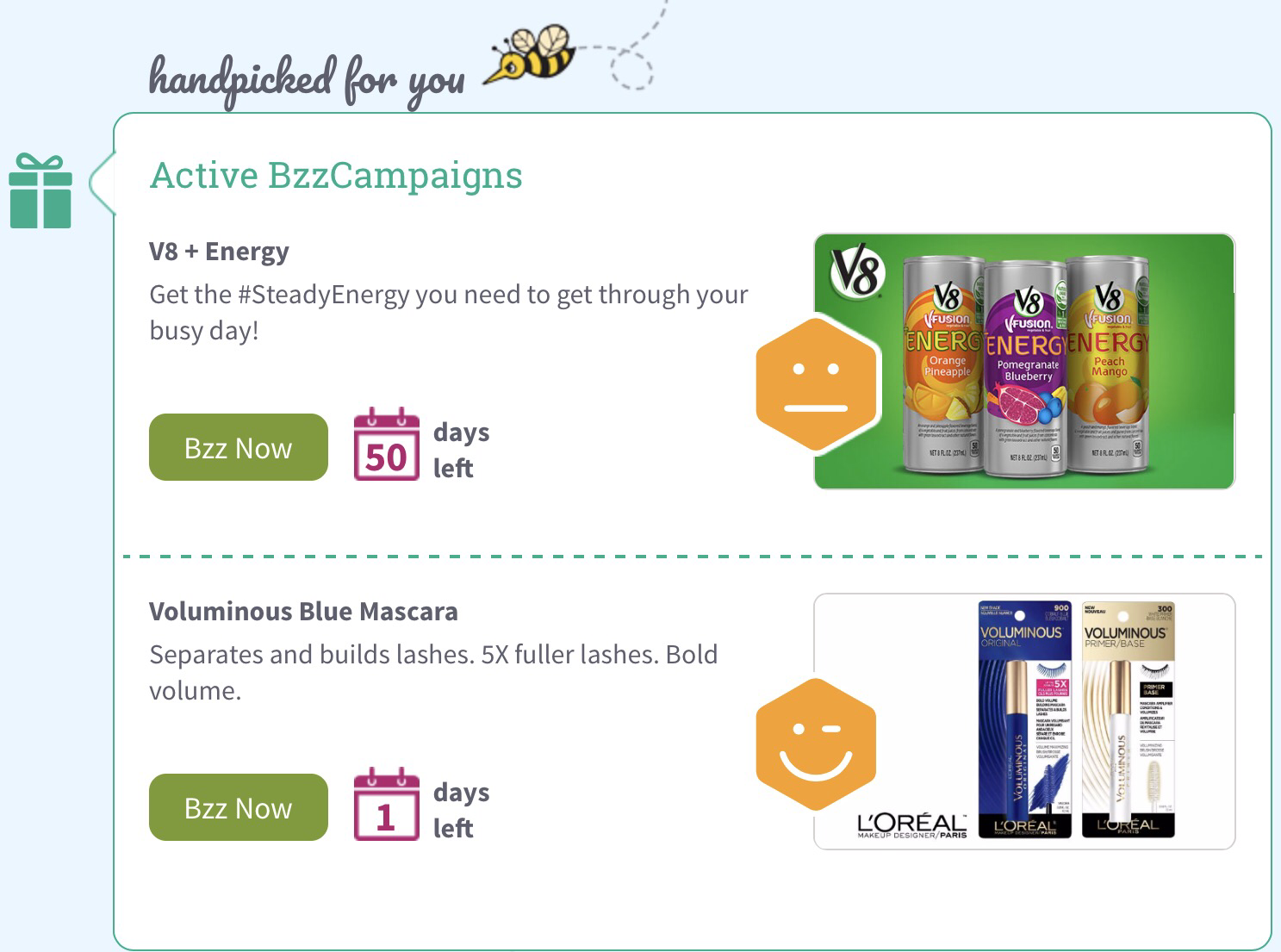 Your BzzScore
It runs from 0 to 10 and is based on your level of activity in the last 12 months.
The more active you are and the higher the quality of your campaigns, the higher your score will be and the potential to be invited to more campaigns (and receive more free stuff in the post) goes up.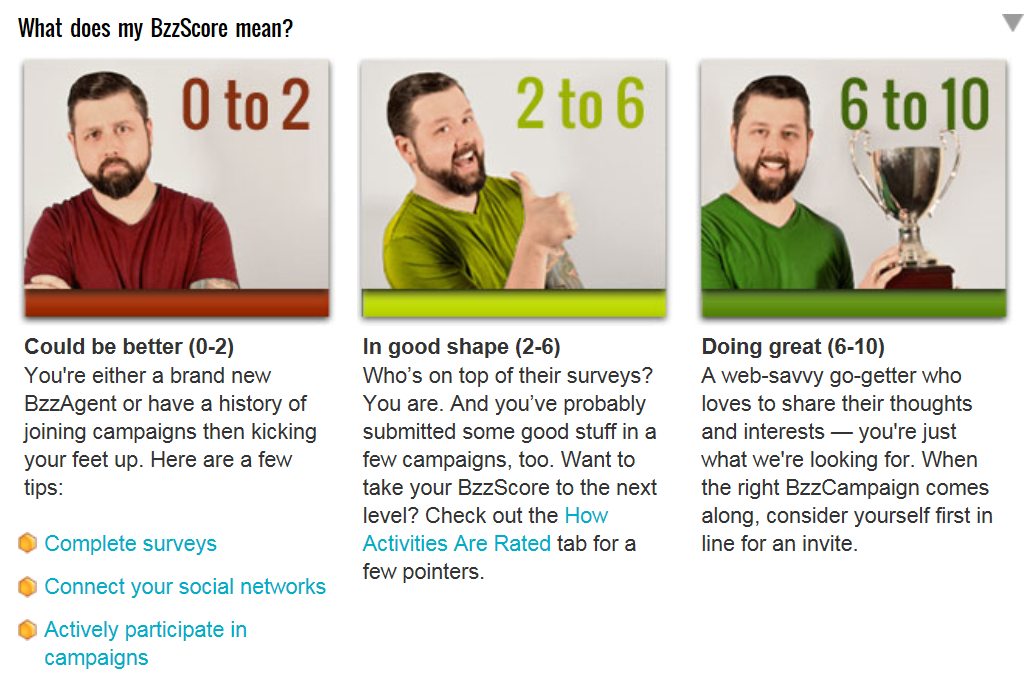 Can You Make Money With BzzAgent?
OK, now let's get down to it. How much money can you make with this thing?
The truth is you're not going to make any money with BzzAgent!
I'm sorry if this is not what you wanted to hear…
If money is what you're looking for then you need to check out my top-rated online training that will show you how to build a passive income online.
So Why Become A BzzAgent Tester At All?
I guess it depends what you're looking for. Most agents are happy enough receiving free samples to try out.
You do have to count the cost though as they sure make you work hard for your 'free' samples. You're going to have to write, share your social media posts and complete surveys for every sample you receive.
This raises another important point:
You're going to have to decide if you're happy using your Facebook, YouTube and Twitter accounts to talk about the products they send you.
Your reviews are 100% your opinion and you'll never be told what to say by anyone, but they will be seen by your friends and family (that's kinda the whole point).
BzzAgent Reviews And Complaints
With any product testing site, you're going to have complaints, though I was shocked to see so many Bzzagent complaints on Complaints Board and Better Business Bureau and they all seem to be around the same couple of issues…
1. Looks Like Rude Roberta Needs Customer Care Training
Bizarrely enough, when skimming through the BzzAgent reviews on SiteJabber.com there was one customer support agent's name that came up time and again: Roberta.
Apparentely she's rude and unhelpful and a bit too trigger happy when it comes to shutting accounts down. Come on guys!
When you have an issue it's reassuring to know you can rely on the support team to resolve it for you, unfortunately, the support team does seem to be lacking in this area as these reviews show:


2. Some Members Think BzzAgent Is Just Not Worth It
I can't say I blame them.
People are often lured into joining product testing sites thinking it's an easy and fun way to get free stuff, but in reality, you're going to have to fill out lots of surveys answering very personal questions about you and your lifestyle.
It could turn out to be a waste of your time and leave you with little to show for it.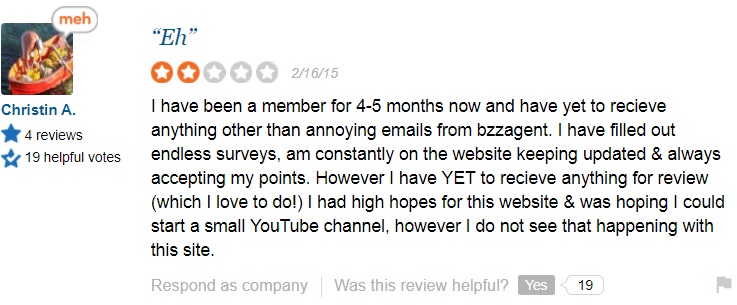 Bottom Line: Is BzzAgent A Scam Or Legit?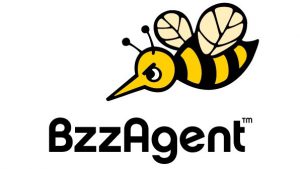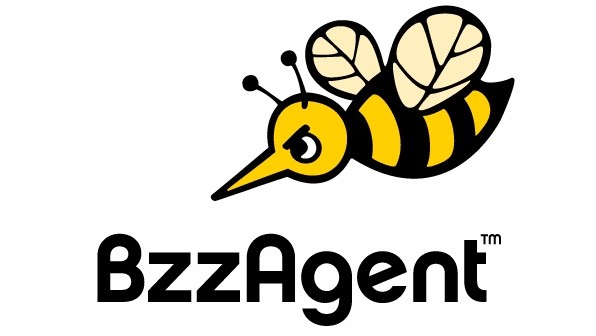 BzzAgent is definitely not a scam. They are a legit product testing company who send free products in return for reviews and social sharing.
Unfortunately, BzzAgent is not going to help you financially.
There's just no money to be made here, but if you have lots of spare time and you love getting stuff for free then maybe this is a site for you.
On the other hand, if you're looking to earn a real income online then you might want to look at building a legit internet business. This is exactly what I did in 2014 and I now earn $7,000+ a month.
I followed this brilliant free beginners training course – it's got all the top-notch training you need alongside amazing community support.
It takes work and patience to be successful, but be persistent and the effort you put in at the start will pay you back many times over that's for sure.
Simon Crowe is on a mission to help as many people as possible kiss their bosses goodbye.
Take the free Commission Academy course to discover how to smash your online income goals and make your dream business a reality.