Hi and welcome to my full and honest Explode My Payday review!
Let me just give you a massive thumbs up for getting here! Clearly, you do your research before paying out for any so-called 'money-making system' and doing your due diligence is by far the best way to avoid the time-wasters and get to the best money making strategies online.
In this no-holds-barred review we're going to be asking:
Is Explode My Payday a scam or legit?
Together we're going to find out if this program will send your online earnings soaring into stratospheric levels or just fizzle out and leave you crashing down to earth with a bang.
Here's what I found out:
Explode My Payday Review At A Glance
Explode My Payday are really good at building hype around a product but in the end it's nothing but a disappointing 'fizz'.
The big promises of fast and easy cash are not backed up by their legal disclaimers. They use fake names and fake testimonials to deceive you into thinking this is a legit program.
They openly admit they will sell your email address to spammers if you give it to them, so please don't.
What Is Explode My Payday?
We're led to believe ExplodeMyPayday.com is a website set up by a lady called Meaghan Harper who is on a 3-day recruitment drive to find 45 people in 45 cities she can work with to expand her business…
Apparently, she's offering you a once in a lifetime opportunity to join her $1 billion enterprise where you'll easily earn $1,000 per day within the first 24 hours…
And all this by doing just 15-20 minutes of 'work' a day.
The video gives us success stories of people who have already got started and are making at least £237 a day.
Inside Explode My Payday
Once you type in your name and email (not recommended!) you're taken to a second page this time with an 'orientation' video where Meaghan welcomes you onboard and tells you a bit more about how the system works.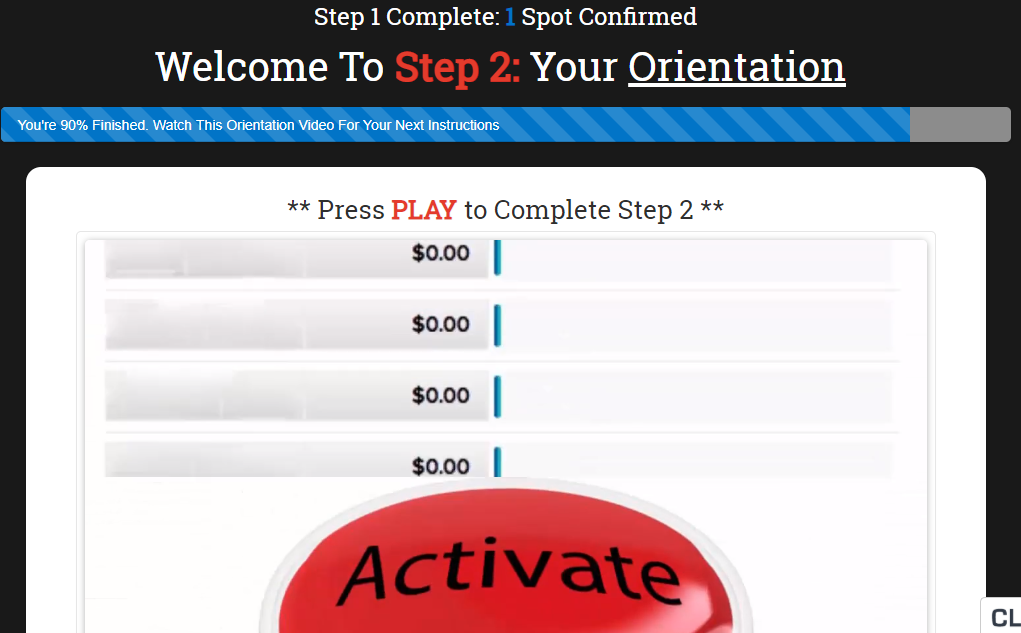 At the beginning of the video, she tells you she's opened a 'live' account for you and shows you the balance at zero.
(Sorry I know this is all very odd, but stick with me here…!)
During the course of the video, she refers back to it to demonstrate how your account balance keeps going up automatically.
First it's $240, then it jumps up to $625.
She says weird things like:
"At the click of a button – it's live, there's no way I can fake this!"
(Even though we all know it's a prerecorded video?!)
and
"You'll know this is real when you get your check first thing tomorrow morning!"
How do you access your cash?
Apparently by going onto a third page and making a payment of $47.
(Erm, sorry… I won't be doing that!)
She tells you that in a few months Explode My Payday will cost $5,000 but she's giving you special access because she wants you to be a beta tester to prove her system works before releasing it to the public.
How do you make money exactly?
Meaghan Harper says you'll earn money through websites that have all been done for you and there's no effort required on your part to start generating commissions.
She goes on to say the Explode My Payday magical super-duper software will automatically send traffic to these new sites from social media sites of yours like Facebook and Instagram.
What I Like About Explode My Payday
Before I leave the land of the fairies and start debunking this nonsense I can tell you there is ONE thing I like about Explode My Payday and that's their refund policy.
Because this is a ClickBank product it comes with their standard 60-day money-back guarantee where you'll be able to get a refund no questions asked.
That's useful to know if you were drawn in by that elaborate story before coming back to your senses!
6 Explode My Payday Red Flags Exposed!
1. This Is A New Name For An Old Scam
One of the major differences between a scam and a legit online opportunity is that scams tend not to stay around for very long.
Once the complaints start rolling in and the word gets out what they're selling is utter rubbish, they simply shut it down and open it up again under a new name somewhere else.
I recently posted my Greedy Mentor review and when you compare Greedy Mentor and Explode My Payday side by side you'll see immediately that it's the same mastermind behind both of them:

Both sites claim to be from a lady called Meaghan Harper, both use the same videos and testimonials (we'll talk about those!) and almost the same layout.
Clearly, the site we're talking here about is part of a bigger network of scams.
With each new scam released there's an excitement built leading up to the launch date and affiliate competitions with a big push on email marketing to see who can generate the most sales; this program is a real moneymaker for the creators and affiliates promoting it, but it's not such a great deal for you.
Maybe that's why the owners named this 'Explode MY Payday'? Just a thought…
2. They Will Sell Your Email To The Highest Bidder
I'm being deadly serious.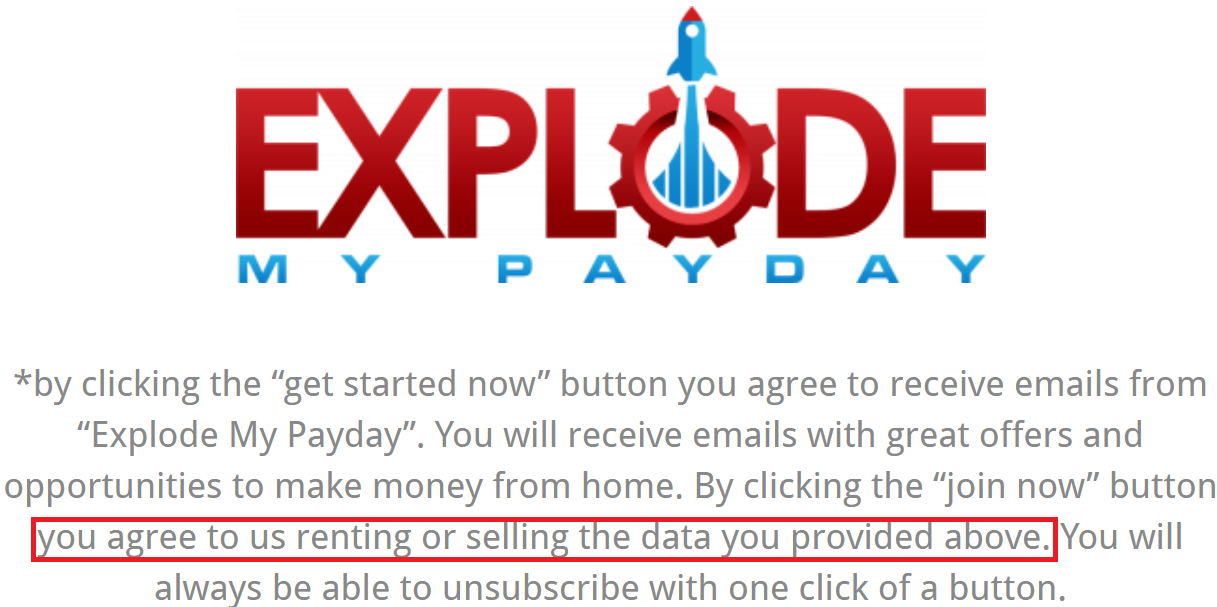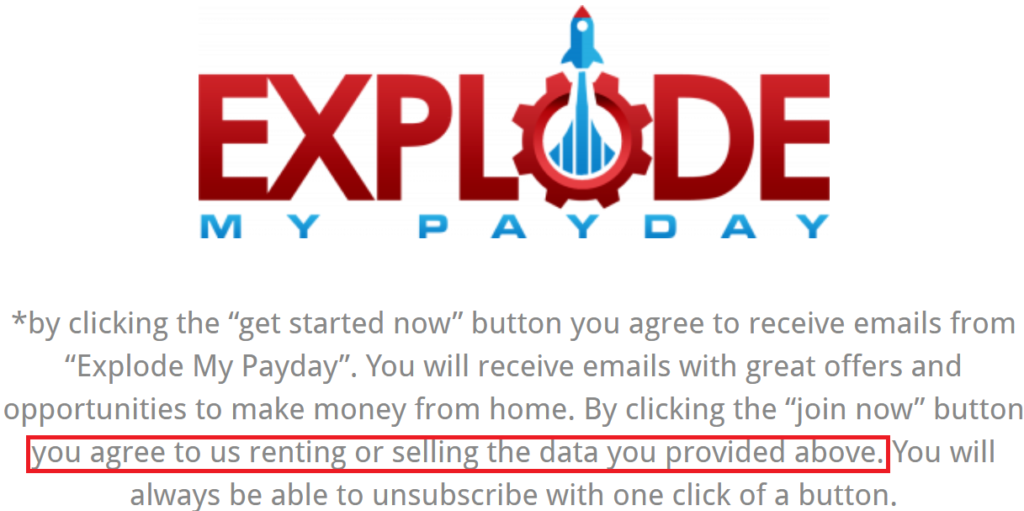 Try to leave ExplodeMyPayday.com and you're offered a whopping 96% discount: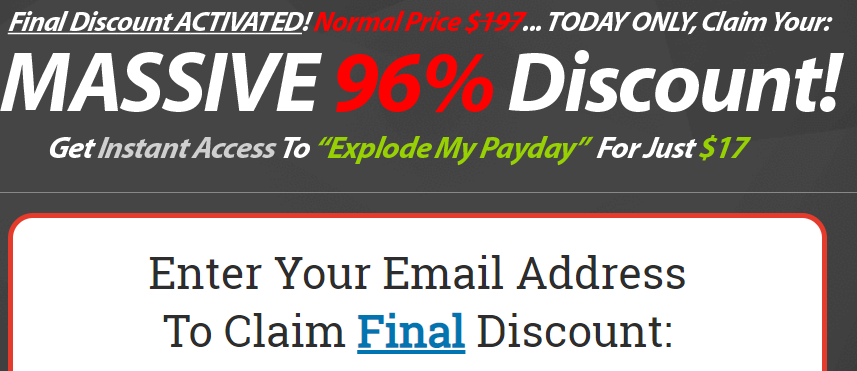 Why?
Because they desperately want your email address.
There are two reasons for this:
They have emails already written and ready to send out to you on autopilot. They'll hope you click through on one of them and eventually buy something.
They will sell or rent your email address as part of a list of 1000's of emails to the highest bidder so that other get-rich-quick scheme merchants can try promoting their offers to you.
Either way, get ready for an avalanche of spam hitting your inbox.
3. Meaghan Harper Doesn't Exist
Remember that lady calling herself Meaghan Harper, looking for 45 people in 45 cities to join her billion-dollar enterprise?
Yeah, she's not an actual person.
I know, I was starting to like her too…!
But it turns out she's nothing more than a stock image picked at random from Shutterstock.com.
Come to think of it, I did think it was a bit random that she showed a picture of herself wearing a bikini in a kayak…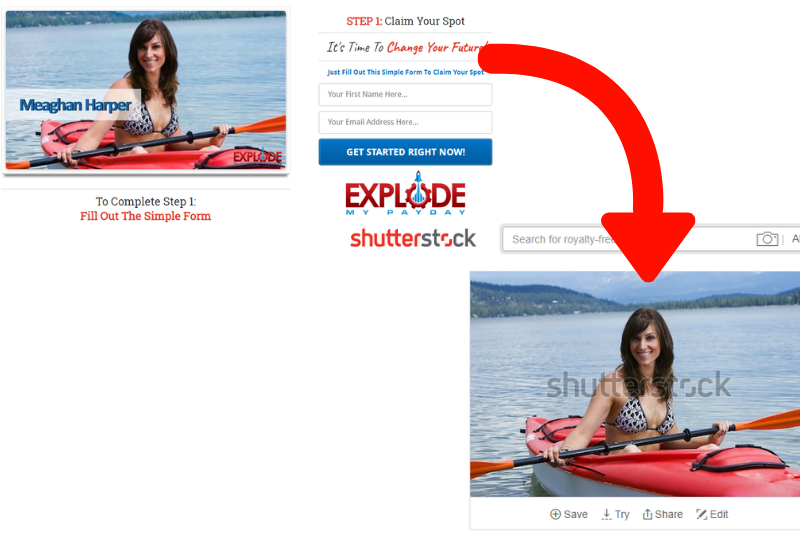 The fact they use fake names and fake images should sound very loud alarm bells! I mean, a legit income opportunity owner would proudly stand by their product!
Why would someone hide their real identity unless they were trying to scam you?!
The real owners?
Explode My Payday is just the latest affiliate marketing training program of many created by Steven James, John Saeger and Justin Francisco over at Triad Excel Marketing.
4. Nothing But Fake News Here…
Remember those short video testimonials they showed you from people claiming they made $1000's in the first few days of using this system?
Yeah, they're fake too.
As we're quickly coming to realise – everything on the Explode My Payday website is completely fabricated. The reason they can't share real success stories from members who have signed up and followed their training and got results is because whatever system they're trying to flog you here doesn't work.
The success stories you saw in the video were from paid actors from Fiverr, a site where you can pay people anywhere between $5-$25 to say whatever you want them to.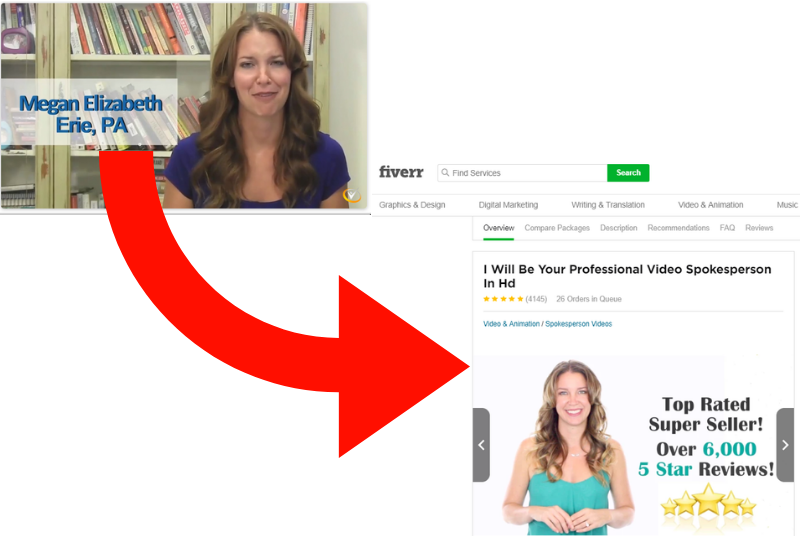 5. You're The Only Person In Your City To Get Access
One of the easiest ways to spot a scam (and avoid them!) is when they start using what are known as 'scarcity tactics' to try fool you into thinking you need to hurry up and pay up before this so-called opportunity passes you by.
This is one of the oldest tricks in the book and I've come across it in other scams I've reviewed like Secret Income Club, AliProfits and Profit Robot.
Explode My Payday do this a lot.
Across the top of the screen, you'll see a coloured bar with today's date telling you the amazing opportunity you've been lucky enough to hear about is closing at midnight.
Funny thing is, go back to the site the next day and guess what? It's still there.
And remember those little pop-ups that show up in the bottom left of the screen? Yeah, they're fake too, created using a site called UseProof.com.

All these scammy sales tactics are just a rouse to give you a false sense of urgency and try and get you to buy in quick 'before it's too late'. Don't fall for it.
6. Watch Out For Those Higher Priced Upsells!
The average affiliate promoting Explode My Payday makes $237 from each buyer: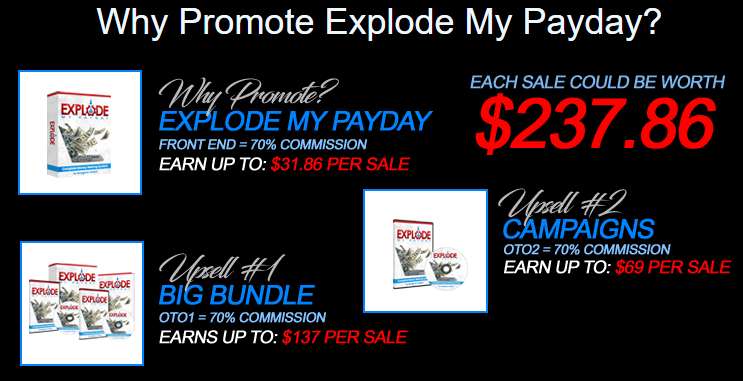 How can they make $273 commission when the price is only $47?
Because your first payment is just to get you 'through the door' so they can start selling you on higher-priced upsells.
Explode My Payday has 2 upsells:
Upsell 1: Big Bundle – $195
Upsell 2: Campaigns – Email marketing training ($99)
That means in total you'll be asked to fork out at least $347 in total.
It's likely you won't get the results they're promising you unless you buy into these upsells so it's definitely something to keep in mind.
Is Explode My Payday A Scam?
Is it a scam if they're promising you'll earn an unrealistic amount of money on autopilot?
Is it a scam if they're using fake names and fake testimonials to deceive you into thinking this is a legit opportunity?
Is it a scam if they put their profits before protecting your private contact information?
Explode My Payday has all the classic warning signs of being a scam and I definitely don't recommend them.
Ready To Earn A REAL Income Online?
Honestly, if you're looking for ways to make fast and easy cash online, there aren't any. Keep thinking there are and you'll waste a lot of time and money on silly scams like this.
On the other hand, if you're ready to build a real income-generating business online, let me point you in the right direction.
I make $7,000+ each and every month after I followed this free beginners training and took massive action. Whatever your income goals are, I promise you this:
If you are willing to work hard and commit to this step-by-step training course then you WILL be successful.
I've written a full and in-depth Wealthy Affiliate review where I outline the exact blueprint I follow and how it can help you make your income goals a reality.
Scroll Down And Chat With Me
Are you sick and tired of scams like Explode My Payday that promise the earth but never deliver? Have you already bought this program? Tell us about your experience with it, we'd love to hear from you!
Simon Crowe is the founder of The Make Money Online Blog and is on a mission to help as many people as possible kiss their bosses goodbye.
Get his free Affiliate Marketing Guide For Newbies to learn exactly how to build a real income online and make your dream business a reality.