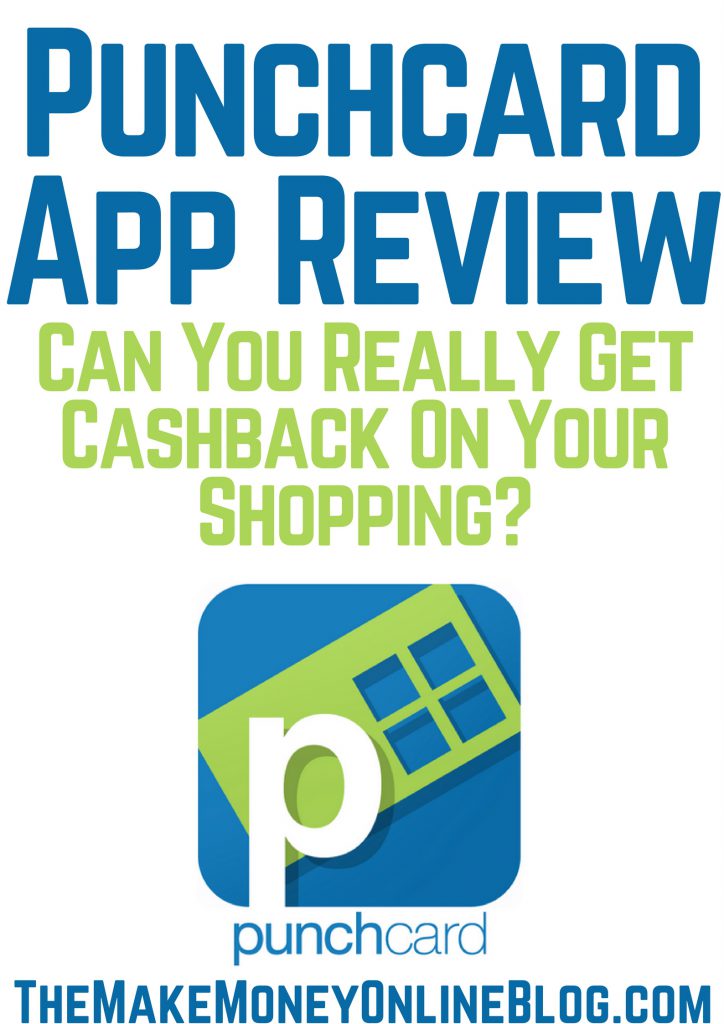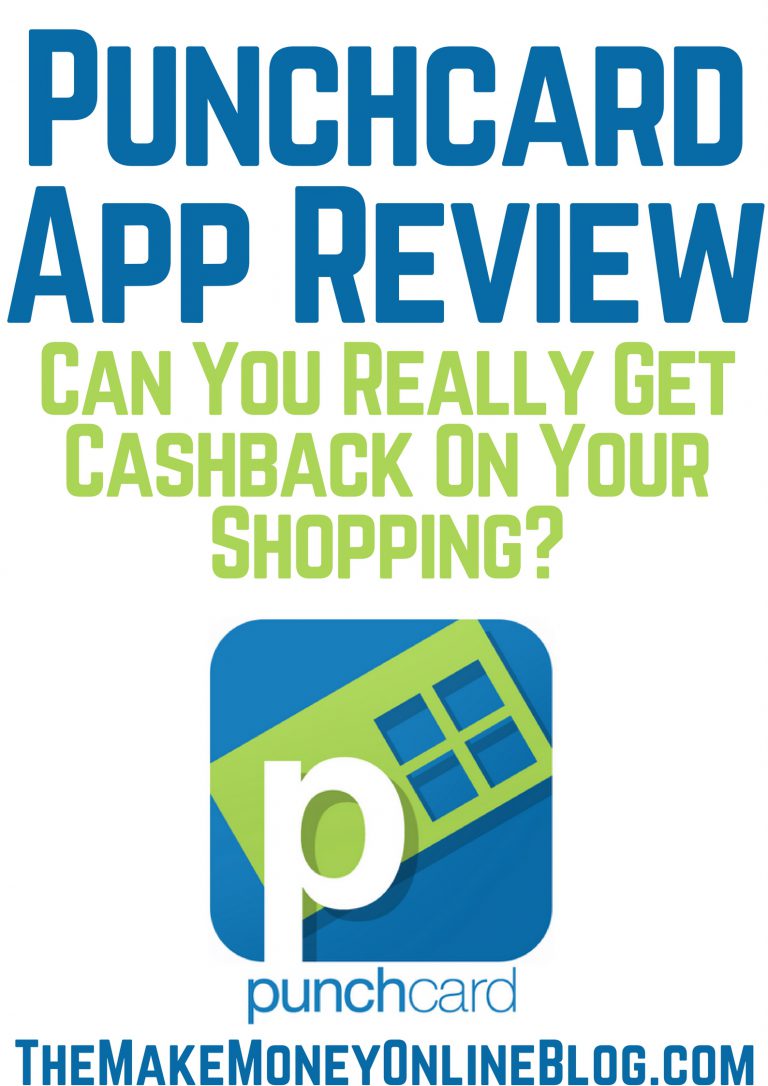 The Punchcard app says you can get rewarded to shop. I like the idea of earning more from doing what I normally do anyway, but can you really make money with Punchcard?
I've recently reviewed the ShopKick and Ibotta apps where they too give you rewards back for doing your grocery shopping.
But what about the Punchcard app? Is it the real deal or a waste of time? In this Punchcard app review you're gonna find out.
It's available on Google Play and iTunes for free download. Taking a look at the Punchcard app reviews on Google Play and I've got to say this is the first time I've ever seen an app have more 1 star reviews than anything else.
With just a 3.0 star rating out of 5.0 after nearly 3,000 ratings and over 100,000 downloads, there's definitely a lot of mixed reviews out there.
I guess it's time to download the app, open it up and test it out for myself. Here's what I found out.
What is the Punchcard App exactly?
Immediately after opening it, the Punchcard app does a great job of telling you what it's all about:
1. It's not just stores
I thought this was just grocery shopping but it isn't. The app claims it can reward you for shopping at selected gas stations, pet stores, restaurant and movie theaters.
The app asks you to turn on your location so it can find stores near you.
2. Take a photo of your receipt
Once you find the store, you can go shopping, come home and open the app to take a photo of your receipt. Seems pretty straightforward!
3. Spin and win
OK, so I've just realised this app isn't like Ibotta or ShopKick, you don't necessarily get rewarded cashback or prizes every time, rather you spin the wheel 'for a chance' to win.
For me this is a bit of downer, I know you can still win stuff for free, but I prefer to know exactly what my rewards are going to be and not relying on luck or chance. But hey, maybe that's just me.
Trying out the Punchcard app for the first time
When you go to register you're given 2 options, I chose to register with Facebook which was pretty much immediate.
So the biggest issue I normally have with apps like this is that right now I'm staying in the small English village of Swillington, England so there's not that many options as far as earning rewards.
But never one to be beaten down, I browsed the different categories.
And this is the point where I'm really impressed! The local Tescos is part of the Punchcard app? I would never have thought. As you see it's just 432 feet from where I live! Perfect! 🙂
Even the small mechanics shop down the road is on here and the local hairdressers.
I really wanted to give this app and show you guys how it worked, but I couldn't find a recent receipt from Tesco. You can only scam receipts that are less than 5 days old.
But I did have a receipt from Glasshoughton ASDA from a few days back, so I searched on the app, found it and took a photo of the receipt. Get ready to be 'wowed' by my amazing photography skills…
It's not supposed to be blurred so I didn't think it'd work but thankfully it did. You just need to get the full receipt within the frame and click "Scam receipt".
Then I was taken to this screen.
I clicked on the button and hey presto I got 35 mPoints.

35 mPoints sounds great, but what are mPoints exactly?
I couldn't find anywhere on the app that would tell me so I had to go away and do my own research. Let's talk about the Punchcard rewards.
The Punchcard rewards are disappointing…
It turns out, mPoints can be used either to play sweepstakes or redeem gift cards.
Sweepstakes I don't recommend because they cost 100 mPoints just to enter and because you have no idea how many others are playing the game, you have no idea of knowing what your chances are.
The gift cards definitely look like the best option, but you're going to need A LOT of points. For example, it's 5,000 points just to redeem a $2 gift card, or 12,500 points for a $5 one!
Sure you can get gift cards for Amazon, Starbucks, eBay, WalMart etc. but with the conversion rate of 5,000 points just for a $2 gift card is it really worth your while?
I agree it's money for nothing and maybe I should be more grateful, but it's a lot of hassle opening up the app and scanning the receipts, plus it's just something else I need to remember to do!
So what's with all those PunchCard complaints?
Is the app broken?
It seems a vast majority of the complaints are very recent. The common theme is that certain parts of the app aren't working and customer service doesn't seem too eager to respond.
Every app has glitches from time to time so they may update it soon. Or it could be as the reviews say, that the app is slowly shutting down.
mPoints is shutting down?
mPoints is the reward system Punchcard use but apparently they're shutting down and so all the apps who use these are having issues as well.
There's been no word from them on their Facebook page since May 2017 so this may be the case. I'll update this review as soon as I hear any updates.
PunchCard app review: the final verdict
I must say, I was pleasantly surprised by this app, it had way more local stores than I ever thought it would. But assuming the bugs and glitches get fixed, would I still use this app? I don't think so.
Should you download it? I think you could try it out but for me, with the thousands of points you need just to get $2 or $5 every 6 months it just isn't worth it.
The Punchcard app isn't going to be a reliable source of income and I get it, it's not supposed to be.
Can I give you my advice? Instead of making a few dollars here and there with apps like these, why not make some serious money online by building your very own internet business?
Sure you'll have to put some work into it but it definitely pays off. Back in 2014 I started my first online business that now generates more than $6,000 per month.
Check out my TOP-RATED make money online training here.
It's where I started and if you follow the same training I did and put in some time and effort, you can get the same results too.
What do you think? If you've ever used this app we'd love to hear from you. Leave your Punchcard app review in the comments below 🙂 If you have any questions at all, get in touch and I'll be more than happy to point you in the right direction.
Simon Crowe is on a mission to help as many people as possible kiss their bosses goodbye.
Take the free Commission Academy course to discover how to smash your online income goals and make your dream business a reality.