Is Marc Lichtenfeld a stock market superstar or just another sham you should stay away from? In today's review of the Oxford Income Letter, we're going to discuss if this is a solid income opportunity or just a total waste of time.
Before you go on and sign-up for a subscription, read this review first to check if you're making the right choice.
In this review you will know…
What the Oxford Income Letter is all about
Who Marc Lichtenfeld is
The cost
The pros and cons
If it's a scam or not
And lots more
So let's get started!
Oxford Income Letter Review At A Glance
About: Oxford Income Letter is a financial newsletter that recommends investments to make you earn some "big fat check".
Price: $49 for Basic subscription, $79 for Premium , and $129 for Standard.
Pros: The club and its editor has a credible background in being a financial authority.
Cons: Trading is risky. They can't provide any assurance their recommendation will yield good results.
Verdict: Oxford Income Letter is good as supplementary material if you want to make investments. But, you'll need more than this to master the trade.

Marc Lichtenfeld
Can you trust this guy? We'll see.
He is a senior analyst, a fund manager, and a trader (that one's obvious).
He started his trading career at Carlin Equities and later transferred to Avalon Research Group working as a senior analyst.
He has a pretty credible background because his commentary as a financial authority was featured in Barron's, US & World Report, and The Wall Street Journal.
He was even a senior columnist for The Street Today and did some media guesting for Yahoo Finance, CNBC, and Fox Business.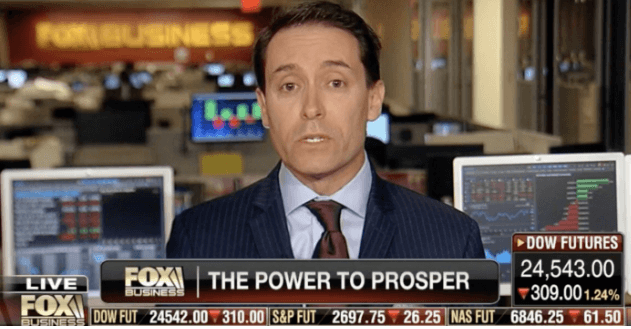 In 2012, he also published a book titled Get Rich With Dividends: A Proven System for Double-Digit Returns which became a best-seller after it was released.
As mentioned earlier he is the senior editor of The Oxford Income Letter. But other than that, he also has other newsletters published under the Oxford Club: Closing Bell's Profits, Lightning Trend, and Stock Sequence Trader.
1. Closing Bell's Profits
This newsletter points out trading's weakness in a ticker symbol that hits before 3:45 PM. Lichtenfeld determines, through a computer program if that day has a profit opportunity. If there is, he alerts subscribers before the closing bell so that they can pocket out-sized profits.
2. Lightning Trend
With this newsletter, Lichtenfeld tries to detect catalysts that make stocks soar. The principle he follows with this is "once a lightning strikes, huge profits follow".
3. Stock Sequence Trader
In this newsletter, Lichtenfeld focuses on a single development in a stock cycle. He uses what he calls "Ignition Sequence System" to pinpoint this development before it happens. After that, he determines 3 trigger points to choose trades that have the biggest earning potential.
This sounds pretty promising to me, and for someone who wants to get the best advantage in the trading market, this will be really interesting.
I'd say this is a very impressive guy and being interviewed as an investment authority by finance-based news, this guy proved his credibility.
Now I'll talk a bit about The Oxford Club.
Why?
If Marc Lichtenfeld is a decent financial guru, he should be surrounded by like-minded credible people. If this Oxford Club turns out to be dodgy, I'd say Marc Lichtenfeld has some dirt in his suit and is someone I should be careful about.
The Oxford Club
For starters, you can check out this "Award-winning Track Record".
The Oxford Club started out with the name "The Merchants & Brokers Exchange" back in 1970 founded by Gary Scott. By 1980 he turned it over to the CEO of Agora Inc., Bill Bonner. Agora Inc. is one's of the US's consumer newsletter publishers.
Around that time, a financial newsletter that had 10,000 readers worldwide sold its interest to Bonner, after which he changed the club's name to The Oxford Club.
But it gets better:
Although Oxford Club prides itself to be private and selective, it is no secret organization. They even have 157,000 members in over 130 countries.
The club took its current name in 1991 and still exists to date.
This is another's thumbs up for me. If it was able to so stay afloat for several decades, I think it's pretty solid. If it wasn't it would have been bombarded by legal and security issues.
The Newsletter
Let's gear back to the Oxford Income Letter.
This newsletter focuses on dividend stocks as an investment opportunity. Dividend stocks are stocks that payout quarterly based on how the company fares financially.
His selling point is by subscribing to the newsletter, an investor can collect a big fat check from his investment recommendations.
By subscribing to this newsletter, you get monthly recommendations on what Lichtenfeld thinks are worthy investments. He will lay down details on why he thinks a specific investment opportunity has great potential.
Aside from the monthly recommendations, you will also get weekly updates on those recommendations so that you have an idea of the market trend and how it will affect your investment.
There are also "Income Blasts for Urgent Updates", from time to time, he will also give updates on investments which he thinks cannot wait like when to sell a stock or if an amazing investment window opens.
Sound like a full-packed newsletter package right?
But here's the kicker:

They're washing their hands! I mean look at it, they're clearly giving a piece of advice on which investment to make yet what you read in their disclaimer is very much paradoxical.
It's like they're telling me, "Choose this investment because you will earn big bucks from it, but if it doesn't you can't run after me".
If they trust their financial experience and ability so much why the need to take a step back when things don't work?
Don't get me wrong here; you get this kind of disclaimer for most financial recommendations but it just drops trust ratings real low. Still, I'd give them some credit because they still receive positive feedback from subscribers.
And although they had BBB some complaints, most on subscription, they pretty much handled the major issues raised against them.
I'd say that is a professional move to clear their reputation.
But if you want to make money online without getting worried if the company will leave you hanging when things get rough, I suggest you try affiliate marketing.
With affiliate marketing, you work with multiple companies. So if one starts to seem shady, you have the choice to switch to those that you're sure is legit.
The Cost
There's 3 subscription levels you can choose from:
1. Premium Subscription
You get a digital and printed newsletter and 3 bonus reports. You also get a hard copy of Lichtenfeld's book.
2. Standard Subscription
You get a digital and printed newsletter and 3 bonus reports.
3. Basic Subscription
You only get a digital newsletter and 3 bonus reports.
My take on this? The two subsequent subscription packages are just dummy alternatives. This is a marketing stunt to make the Premium subscription more appealing. But it's kind of helpful to have these options in case you're not interested in the book.
The good thing is:
If you think you're unhappy with his recommendations, the Oxford Income Newsletter offers a 100% money-back guarantee. You can get the money back within 12 months. (I don't know if you have to return the book too though).
What I Like
The club has a credible background and the financial advisers have the necessary qualifications. Lichtenfeld was even invited to guest on reputable finance-based news programs.
Plus they give a money-back guarantee in case you think it's not working for you.
What I Don't Like
Of course, you get hyped up with a display of winning trades, classic marketing strategy.
What they don't tell you about are the losing recommendations. Trading is risky and it doesn't always wind up the way you want it to be. I think it also makes them a lot transparent if they also disclosed investments that didn't work.
Other than that, there's also no disclosure on the historical performance regarding the investment recommendations they made.
Is Oxford Income Letter a Scam?
I don't think so. They've sustained the club for a few decades, they have worldwide subscribers and their financial gurus have the necessary credentials and are well respected in the industry.
Plus, if it was a scam, Marc Lichtenfeld wouldn't have been interviewed by Yahoo Finance, CNBC, Fox Business among other finance-based news. I'm sure these media icons did their research on his credibility.
However, even if it is, it doesn't make Oxford Income Letter a recommended money-making opportunity. The risk it involves is not good for those who are on a tight budget. You can only trade what you are willing to lose.
If you have some extra cash that wouldn't hurt your pockets, well and good. But it's not for everybody.
Conclusion
The Oxford Income Letter is legit. It's a good opportunity for those who want a shot in trading.
You won't need to learn and decipher every daunting finance principle because this newsletter does this for you.
There are some who can afford the membership and financial investments but I won't recommend this for those on a tight budget.
You also have to remember the financial risks it entails. You might end up losing more than gaining.
If you want to make money online without the risks that come in the trading industry, check this beginners guide.
How I Make A Living Online?
After years of working in call centres I finally figured out how to create a 5-figure monthly passive income stream and become financially free.
Thanks to the right training and a lot of hard work I kissed my old boss goodbye and booked a one way ticket to Thailand.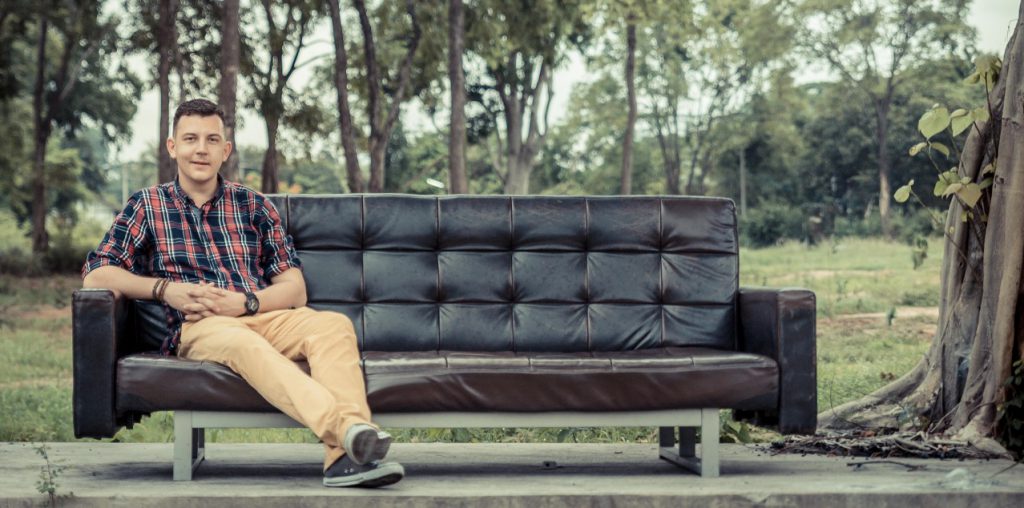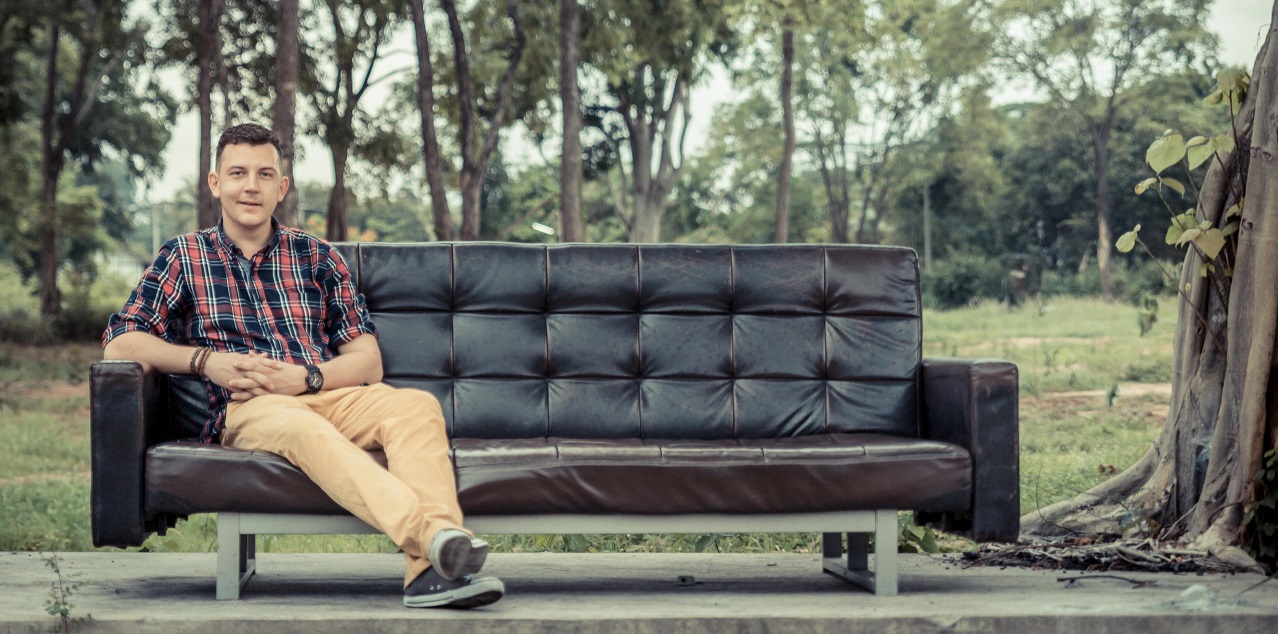 So if you want to learn how to build a thriving online business, click here for the exact step-by-step formula I follow.
Simon Crowe is on a mission to help as many people as possible kiss their bosses goodbye.
Take the free Commission Academy course to discover how to smash your online income goals and make your dream business a reality.