Website: Brit-Method.com
Fake name: Jason Taylor

Minimum deposit: £250
Scamming Brits since: 2015
Overall Rating: 0/100
Recommended: No
Quick Brit Method overview
When people start looking for ways to make money online it's only a matter of time until they come up against a binary trading scam like this one. The Brit Method's owner makes a lot of big, bold claims.
He says things like "You'll make £100,000 in the next 30 days!" and "You'll just click your mouse a few times and then sit back and watch the profits flow into your account!"
And apparantely this is all done through the magical Brit Method binary options trader app.
Sounds too good to be true?
That's because it is. Trust your instincts on this one, it's a complete scam that should be avoided.
In this full Brit Method review I'm going to expose Jason Taylor's scam once and for all and show you exactly how this scammer makes money by sending people to criminal brokers he's affiliated with so he gets a commission.
He claims it's free to join the 'invitation only' membership page but he forgets to mention you're going to need to deposit £250 to get started. And if you give them your phone number you're going to be pressured to invest a lot more than that, typically £1,000-£2,000 'the the system to really work'.
I hope that by the time you have read this review, you'll know exactly why Brit Method is a scam and what tell-tell signs to look out for.
Thousands of Brits have already lost millions of their hard earned cash to this binary trading scam and I don't want you to be one of them.
I'm not saying you can't earn a real income online, because you can. But that's not possible with the Brit Method. If you're looking for a legitimate way to build a successful online business then be sure to check out my top recommended training course here.
It's completely free to get started and you'll be earning money online in a way that's legit, ethical and actually gets results.
What we'll cover in this Brit Method review:
What is the Brit Method exactly?
Is the Brit Method a scam or legit?
More Brit Method reviews
What is the Brit Method exactly?

This is a very good question because I'm guessing after watching the promo video you're still no clearer on how the system works or what 'the life-changing, money-making method' actually is.
According to Brit-Method.com, Jason Taylor has learned a way to make hundreds of thousands of pounds by trading binary options. He then saw how his family and friends were struggling financially and wanted to share his magical trading software with the world.
Aside from the voice over saying "hundreds of thousands of pounds" over and over again and the fake video testimonials from Fiverr.com, there's no actual proof to show this system works.
Trading on the markets is always a risk, though the creators of Brit Method try to sell you on it as a risk-free, nothing to lose, all to gain opportunity when the reality is there are hundreds of Brit Method complaints online from people who have got into serious amounts of debt because of this.
All I see is hype and deceptive sales tactics all aimed at pressurising you to sign up and hand over your deposit.
Once you give these scammers your email and phone number to create your 'free' Brit Method account, you'll see this video:
The voiceover actor in this video states:
"To get you started trading on your way to hundreds of thousands this month… You have to open a trading account with one broker on this page. It's a simple process that only takes a minute or two… And your profits will be heading your way in no time."
Can you see where we're going with this?
Here's how the Brit Method really works: you lose your money and the brokers make money. The brokers than reward the creator of the Brit Method for sending you to them with a commission.
Now you know why everything about this website is pushing you to making a deposit. The truth is, they don't care whether you win or you lose because they still get paid.
But even if I lose my money, Jason will pay me £10,000 out of his own pocket right?
Not quite…
This is yet another empty promise to give you a false sense of security. As I'll talk about next, Jason Taylor is not a real person so who's going to give you the £10,000?
Also, always read the fine print! When you read the legal disclaimer found at the bottom of the Brit-Method.com website it says this:
"Many factors will be important in determining your actual results and no guarantees are made that you will achieve results similar to ours or anybody else's, in fact no guarantees are made that you will achieve any results from our ideas and techniques.
Results vary, and as with any money-making opportunity, you could make more or less. Success in ANY money-making opportunity is a result of hard work, time and a variety of other factors. No express or implied guarantees of income are made by BritMethod."
What does all this mean?
If you go ahead and deposit fund with any of these brokers, you might as well say goodbye to it forever. Believe me when I say these scammers are the worst possible kind and the only way to get your money back is to fight them in court.
Is the Brit Method a scam?
The Brit Method claims to be a revolutionary new way to earn money online fast. Even with no experience trading in the markets, you can make millions of pounds in the next few days.
According to Brit Method becoming a millionaire is as easy as registering your free account, making a £250 desposit and setting the system up to go autopilot.

But let's forget the hype for a minute, take a step back and look at the facts. I'm going to show you my top 7 reasons the Brit Method is a scam you should definitely avoid.
I hope what I'm about to show you will be enough to convince you to keep your money where it belongs. You can thank me later 🙂
7 reasons the Brit Method is a scam
1. The Brit Method is part of a well-known 'scam franchise'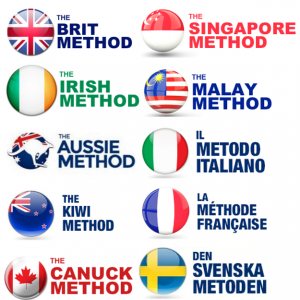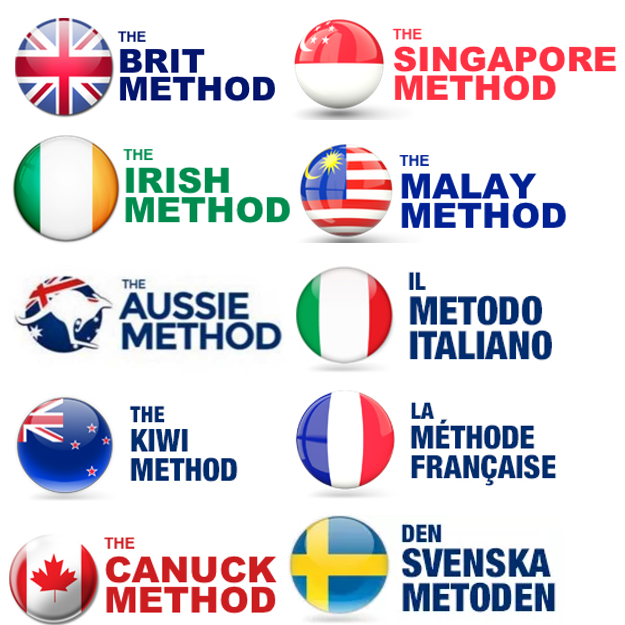 That's right, depending on where you are in the world a different scam shows up.
If you're in Ireland you'll see the Irish Method scam. In Australia you'll see the Aussie Method scam.
In all cases the website layout is exactly the same, the video script is the same and they use the same fake video testimonials, it's just the name and logo that's different.
The Brit Method is just the latest binary trading options scam that uses geo-targeting to attract unsuspecting Brits.
The mastermind behind the Brit Method scam is also behind the Cambridge Method scam and the Oxford Method scam and no, his name is NOT Jason Taylor…
2. Jason Taylor is the fake name behind the fake image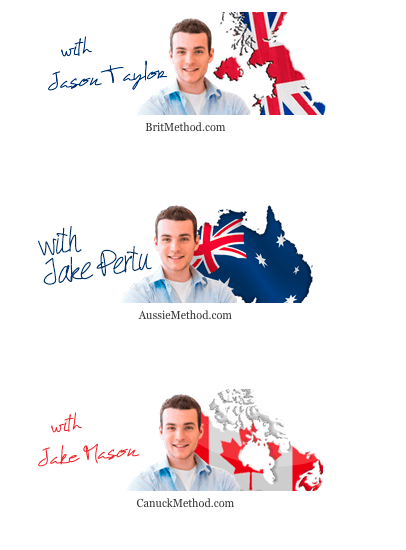 So who is the guy who claims to have a 100% success rate?
Who's the man who's going to give you $10,000 out of his own pocket if you don't make hundreds of thousands of pounds in the next 30 days?
With the Brit Method he's Jason Taylor, with the Aussie Method he's Jake Pertu and with the Canuck Method he's Jake Mason.
Using fake names is a huge red flag typical that this is in fact a scam. If it was legit, why not use your real name?
But the image is fake too…
It's just a stock photo you can find all over the internet on sites like istockphoto.com.
Very little can be found about who the scammer behind all of these is but the dozens of spam emails I get from him come from an address in Cyprus.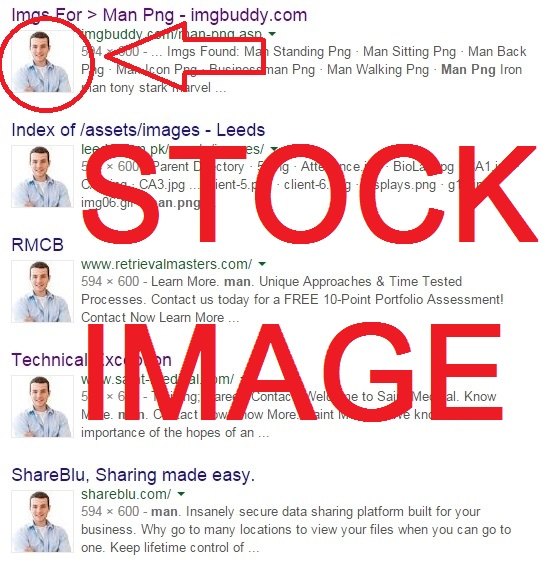 3. Fake video testimonials from Fiverr.com
In case you haven't seen the Brit Method promo video yet, here it is:
Check out the actor messing up his lines at the 17:15 mark! 😀
Right off the bat you're presented with so-called success stories from people who have become rich through this system.
I've got to admit, this video made me chuckle… the acting is just so bad! And that's because these 'video testimonials' are not real at all, they're from actors you can find on Fiverr.com and get them to say whatever you want them to say for $5-$10.
Don't believe anything this guy is telling you, it's complete BS.
4. They can't show real results so they make fake ones up
If the Brit Method was legitimate, they'd be able to show you real results from real members but since they can't do that, they have to make up fake results instead.
On the Brit Method homepage you'll see 'real-time' results from members using the system to make a profit. The only problem is these people don't exist either. It's just a pre-programmed display box.
How do I know?
Because you miraculously have people trading on markets in the middle of the night and or on the weekend even when the financial markets are closed.
Test it for yourself and you'll see.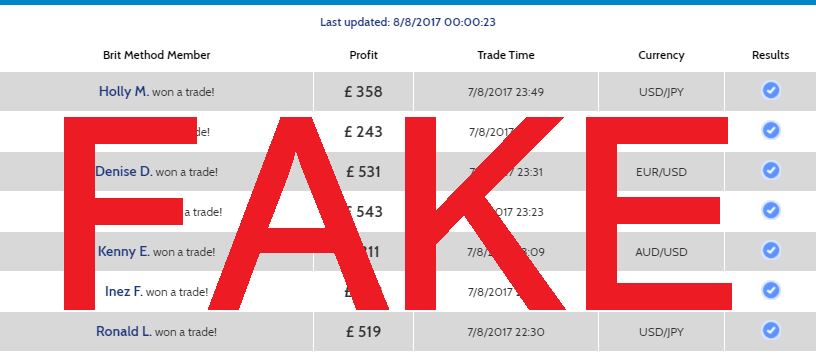 5. Fake Facebook comments and Tweets
Nothing on this website is real. Even the Tweets and Facebook comments are completely fake. Again, all computer-generated.
If these were real account you'd be able to find these people by doign a quick search, but you can't. Neither can you like, comment or share these 'status updates'.
Giving 'social proof' like this is a common tactic employed by scammers to give themselves more credibility, but as you've already seen, they're easy to see through once you know what you're looking for.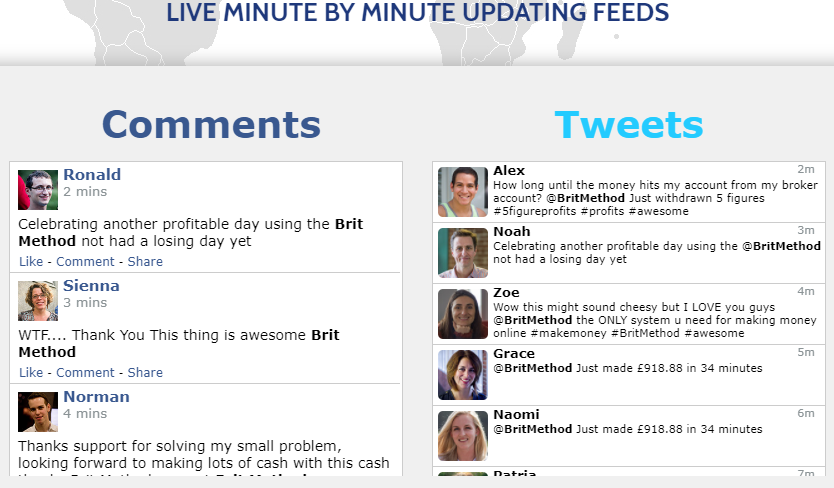 6. "Only 20 spots left!"
Scammer use scarcity tactics to get you to act on impulse without engaging the rational side of your brain.
You'll hear things like "Quick, act now while there's still chance!" or in the case of the Brit Method, you'll see a countdown clock.
In the video "Jason Taylor" even says there's only 20 spot left. The funny thing is, there's always 20 spots left.
Do you really think this guy's not willing to do anything it takes to get your money?
Again, this is just another ploy to put pressure on you to register with them and give them your contact details. The good news is you don't have to fall for it!
7. The offshore brokers are unlicensed and unregulated
The promo videos keeps saying the Brit Method is a completely free system, but when you register with them you're redirected to a broker's website where you're expected to deposit funds so you can start trading.
So what reputable brokers do they recommend?
When I filled out my details (Yes I actually signed up to this nonsense!) not only did I start getting bombarded with email spam but I was immediately directed to a broker website called Ashford Investments.
Every day I'm getting emails from Ashford Investments agents like this one from someone called 'Nigar'. i'm just grateful I didn't give them my telephone number.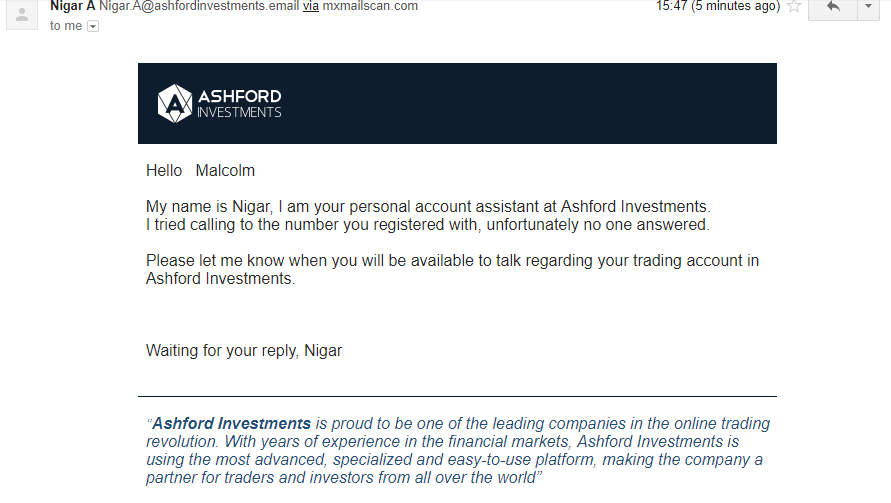 After doing a quick background check on these guys, I found out that this company was only set up in 2017 and they are completely unregulated and unlicensed. That's probably why their offices are based in Bulgaria.
These are blackhat 'brokers' who couldn't care less whether you make or lose money. They get their money either way.
If you give any money to these criminals you will never see it again. This firm is notorious for nuisance calling people in an effort to squeeze more cash out of them and definitely not recommended.
We should lock these Bulgarian criminals up and throw away the key. They couldn't give a damn about the countless number of people they've taken money from. It's no different than mugging someone on the street – it's daylight robbery.
3 More Brit Method reviews
I just want to share with you three more Brit Method reviews, all taken from independent sources that prove I'm not the only one saying the Brit Method is not legit.
1. Brit Method SCAM!!
2. Bti Method Scam Review
3. Review of Jason Taylor's Brit Method Money Making Scam
4. Brit Method Scam – Make Millions Online?
The bottom line
While the guarantee of having hundreds of thousands of pounds in your bank account in the next few days sounds amazing, the Brit Method scam takes your money instead of making you money.
The moral of the story is: always do your research and if it sounds too good to be true, it most probably is.
No software in the world can accurately predict the financial markets and anyone telling you otherwise is just trying to sell you something.
In this review you've seen how you can't believe a single thing you hear or read on the Brit-Method.com website -it's all utter rubbish.
Unfortunately the reason these internet scams are still around is because there's still people falling for them, but If this review helps one person falling victim to these prolific scammer then I'll be happy and it'll be worth it.
I spent years looking for a legit way to use the internet to make an income for myself and got I got scammed many times before accidentally coming across a site called Wealthy Affiliate.  It's where I learned how to make $6,000 per month that enabled me to quit my Leeds call centre job and book a one way ticket to Thailand.
After reviewing hundreds of work from home scams and silly survey sites, Wealthy Affiliate is still my number one recommendation for beginners and don't worry – it's completey free to start.
You won't find hollow promises of overnight, passive success but you will learn how to build a real online business for yourself.
Sure, there's work involved and there's new skills you'll need to master, but the fre training will take you through everything you need to know step-by-step. Click the button below to find out more.

Have you fallen vicitm to the Brit Method scam? Please share your experiences below. Do you have any comments or questions? Feel free to share below, I'd love to hear from you!
Simon Crowe is on a mission to help as many people as possible kiss their bosses goodbye.
Take the free Commission Academy course to discover how to smash your online income goals and make your dream business a reality.