I was referred to the Smart Panel App by someone saying it's an easy way to make through your phone.
Apparantely once the app's downloaded you don't need to do anything and you get paid every month.
But is it really as simple as that? After digging around I've found things are not always as they at first appear and it left me feeling a little unsettled…
In this Smart Panel app review we'll be asking: is Smart Panel a scam or a safe and legit little side earner?
I am not an affiliate for SmartPanel.io. Many people reviewing the Smart Panel get paid to write positive reviews, but I am not one of them.
I'm just an online entrepreneur who's always on the lookout for what works and what doesn't so I can help people learn how to make real money online.
SmartPanel Review At A Glance
About: VertoAnalytics consumer behavior survey app for games and apps.
Price: Free to join.
Pros: Nothing.
Cons: Invasive, glitches, and drains battery life.
Verdict: It's not an outright scam but it's like you're inviting a stalker freely into your home. It's risky.

What is the Smart Panel App exactly?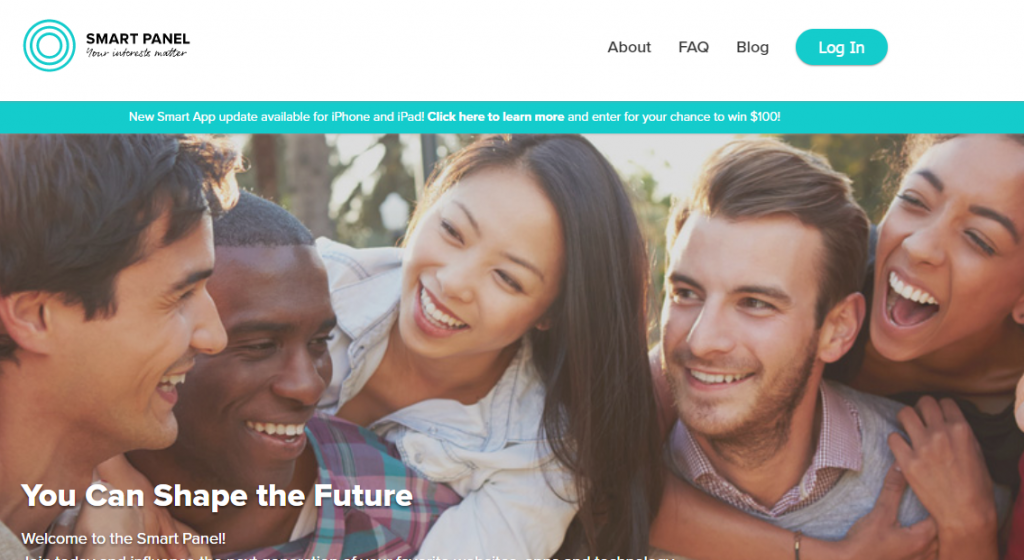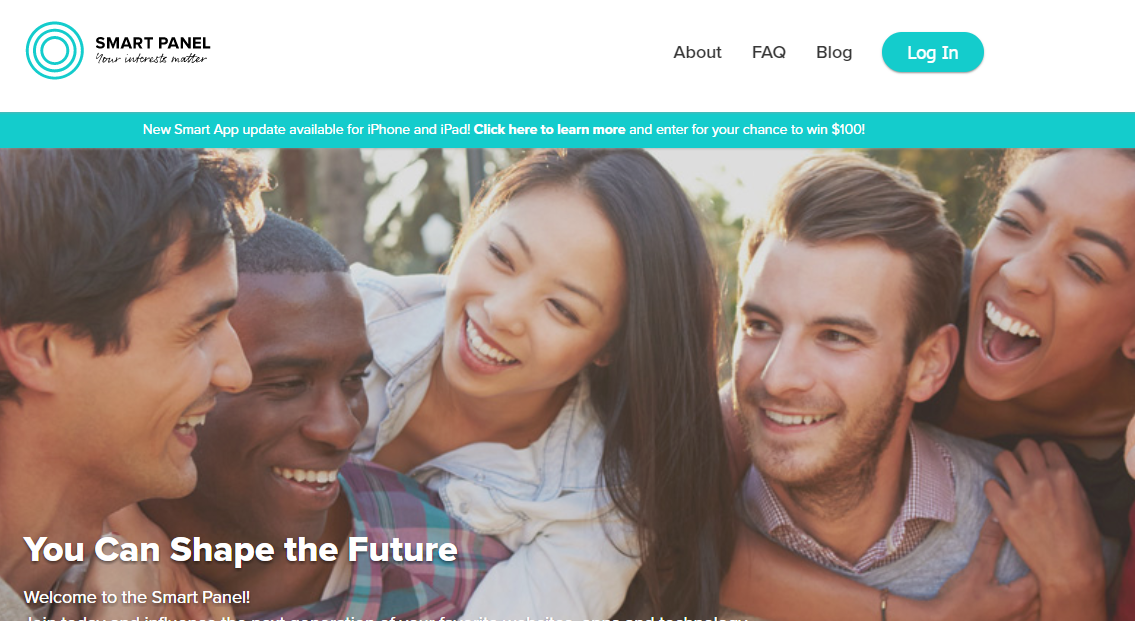 The Smart Panel app is owned and operated by VertoAnalytics who study consumer behavior to aid the development of new games and apps.
It's been downloaded by 100,000+ people so far but with very mixed reviews.
SmartPanel.io markets the app as a way to "influence the next generation of your favorite websites, apps and technology."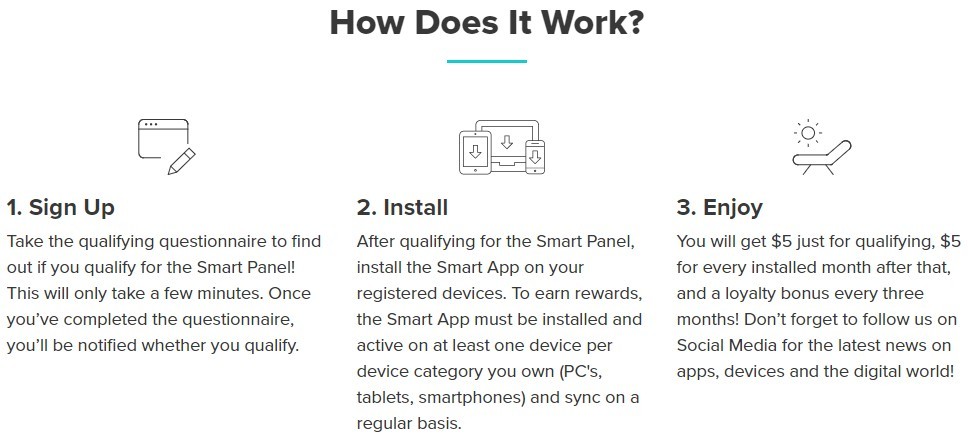 As a money earner it's very passive. You take the qualifying questionnaire, if you qualify you download the app onto your phone, tablets or laptops and they'll give you $5 a month in return for monitoring your online activity.
Here's the official video from Smart Panel explaining how the rewards system works:
Downloading the Smart Panel app is like inviting a stalker into your home
It sounds easy enough right? I mean, just take the survey and if you qualify then you can download the software onto all of your devices and leave them running in the background.
Now for some of you that won't be a problem, but for me it throws up a huge issue surround privacy.
I just protect and value my privacy and I don't want someone to watch my every move. And no, before you ask I've got nothing to hide! 😉
The company will gain access to information about EVERYTHING you're doing online.
They'll analyse data such as: how long you spend on Facebook per day, how many emails you send and receive, what kind of YouTube content you watch, what you're searching for and what you're reading, what games you're playing and for how long and so on…
Let me ask you:
Are you willing to sell your privacy and personal information for a measly $5 a month?
The app is full of glitches
I thought because Smart Panel monitors your activity quietly in the background and doesn't need much doing to it once it's activated that there wouldn't be many people experiencing issues, but I was wrong.
It's not like a paid survey site which takes a lot more interaction but with more than 3,000+ reviews on Google Play, I have never seen an app with nearly as many negative reviews and positive ones.

After doing a bit of investigating, it's clear that there are a ton of technical glitches and problems with this app. Of course, they don't effect everyone but the issues most commonly recurring are things like:
A 5% reduction in phone battery life
Slowing down smartphones and tablet devices
Deleting other apps and programs
Here's what users had to say about Smart Panel: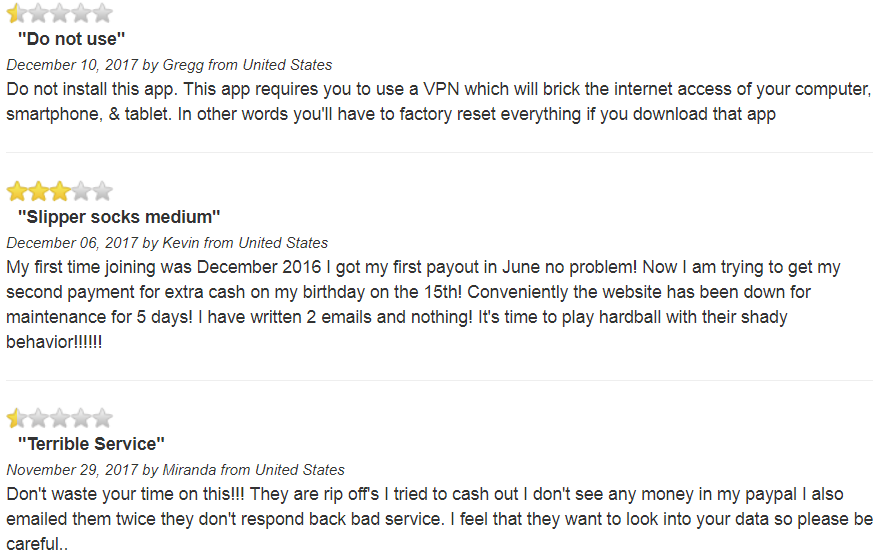 So if you're going to apply and download the Smart Panel app, keep these things in mind. It's very possible you could experience these kinds of issues.
Another thing to think about too is that your device must be active 24/7. If your device is switched off for any reason, at any point, you won't get paid for that month.
Is Smart Panel a scam? No, but it might be more hassle than it's worth
Should you download it and use it on your phone? I know I won't be.
It's not just the privacy thing…
There are too many people experiencing too many glitches and if for any reason you need to turn your device off, you're automatically disqualified from receiving payment for the month and you've lost the loyalty bonus.
I just can't get away from the fact that if you sit down and look at how much money you end up making with apps like these, you're never making more than a few cents an hour.
That's why in 2014 I learned how to create my own internet business. After a few months of working on my website I was making a decent living and within two years I was earning more than $6,000 a month and growing…
The beginner course is FREE and it's the exact training I followed that got me results. Once you become a member I will be available for mentoring and support.
Simon Crowe is on a mission to help as many people as possible kiss their bosses goodbye.
Take the free Commission Academy course to discover how to smash your online income goals and make your dream business a reality.