Hi and welcome to my Passive Payday review!
We're going to be asking that all-important question: is Passive Payday a scam to avoid or a legit way to make $700 a day after just 10 minutes work?
First off, let me commend you for being smart and doing your research before paying for anything calling itself a totally brand new and automated way to make money.
This is the best way to avoid stinky scams and find a legitimate online earning strategy.
What would you say if I told you I'd discovered a secret way to earn $700 a day from now until forever with an automated system that takes just 10 minutes to set up – even if you have zero skills and have never made a single cent online before today?
You'd say it sounds too good to be true right? It must be a scam!
Honestly, that was exactly what I thought when I landed on the Passive Payday website. This is all the typical signs of being a scam, but I decided to investigate a little further.
Here's what I found out.
Passive Payday Review At A Glance
About: Passive Payday is said to be a money-making system with a coaching program that helps you make $700/day.
Price: $440/year.
Pros: None.
Cons: Fake income claims, fake testimonials and an unknown owner with a history of scams.
Verdict: There is no inch of truth in Passive Payday. It's just a sheer attempt to make you believe making big money is easy. It's a scam you should avoid at all costs.

Passive Payday uses highly deceptive marketing tactics to lure you in but is nothing more than a portal site that sends you to other scammy websites.
The anonymous Passive Payday owner is full of empty promises of a $700/day automatic income but in the end, you're shafted with a worthless cloned website you can't use and a monthly hosting bill costing $440 a year.
The more you believe Passive payday can make you rich, the more money you will lose. The truth is there's no such thing as a magic money-making system that will make you rich overnight.
What Is Passive Payday?
This is a really difficult question to answer because it seems like Passive Payday shifts and adapts like a winter flu virus. You'll find this site under a number of website domains (and probably many more besides):
PassivePayday.net
ThePassivePayday.net
ThePassivePayday.com
PassivePayday.org
Whichever one of these you happened to land on, they all work in the same way – each one shoes bundles of cash and asks you what it would be like to finally be out of debt, be your own boss and no longer have to take the daily commute to your job.
Then they promise you a 100% guaranteed money-making system and an experienced coach who will teach you how to make a passive income online.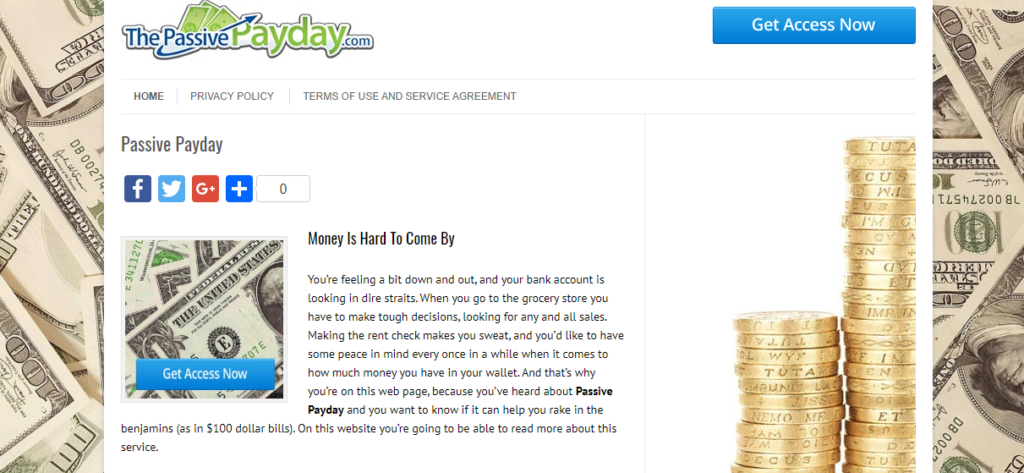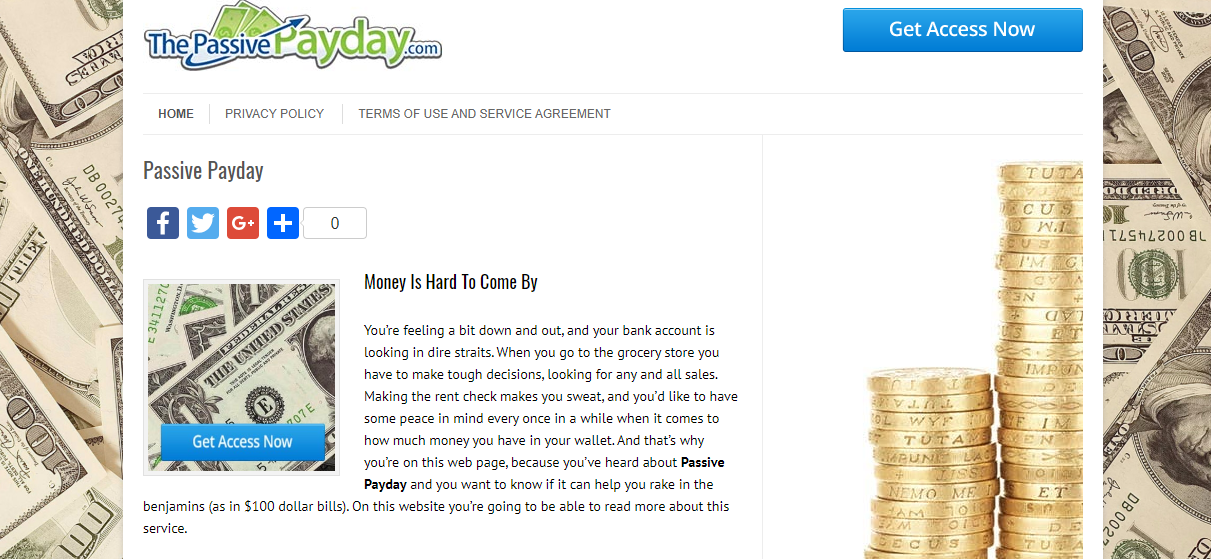 Click the button to find out more about the Passive Payday system and you'll be directed to another website entirely, for a program called 700 Profits Club.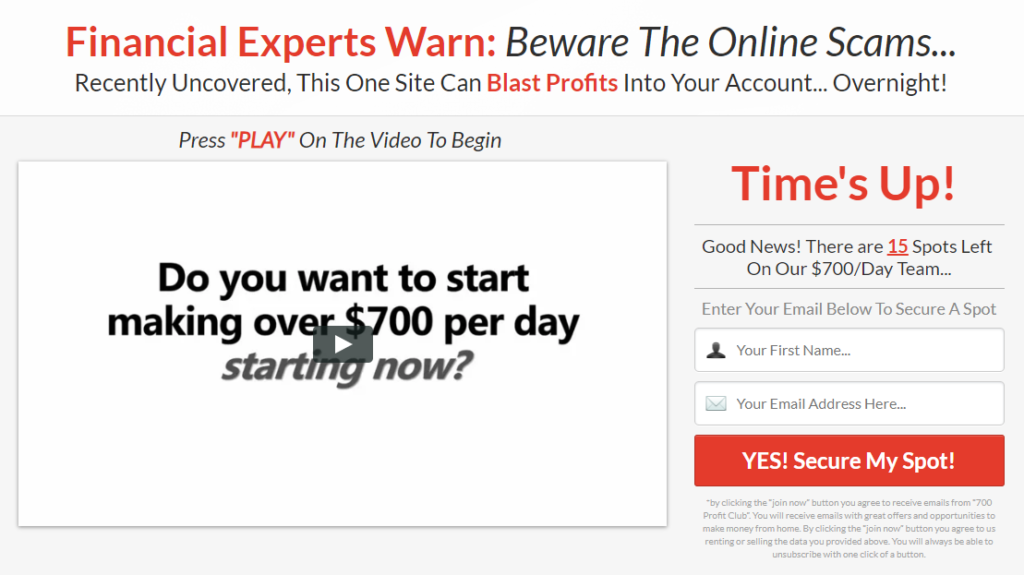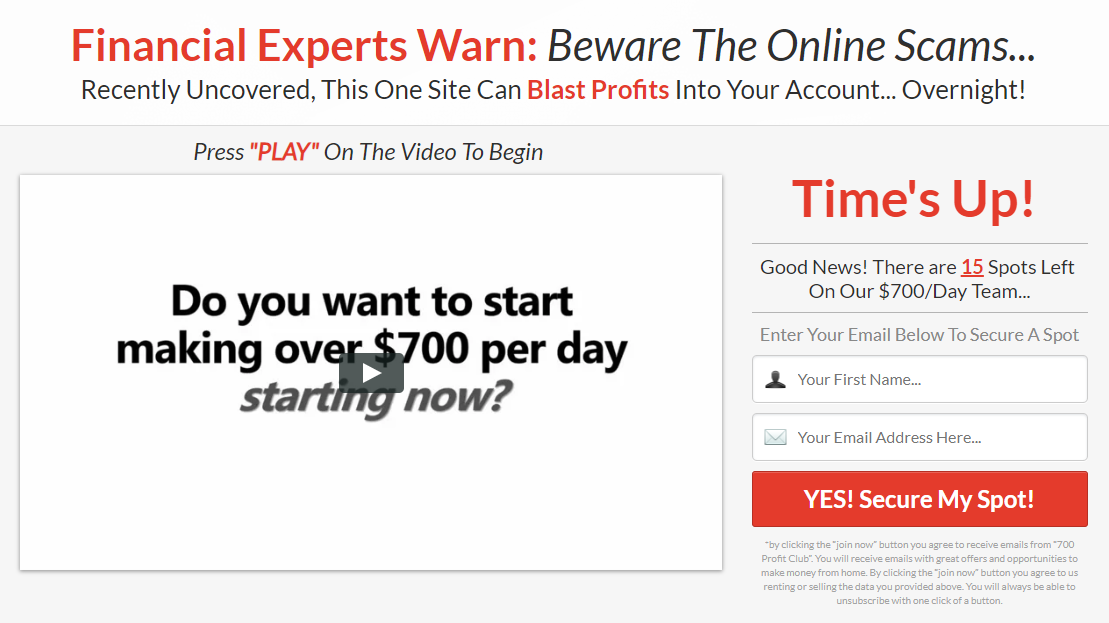 With a countdown timer and sign up form, the hype-filled video goes on and on about how this is a free system you can instantly plug into, a system which is foolproof because there's a team that will do all the work for you.
Enter your name and email and you're taken to a second video where a female narrator says that the day you're watching the video on is the 30th and final day to be able to become 1 of the 15 people she's looking for to join her team.
This is obviously a blatant lie and complete rubbish. Watch it a month from now and it'll still be saying the same thing.
She goes on to show images of people who we're supposed to believe have made $1000's following the system. (I'll show you later and I'll show you why these are fake too).
Still trying to convince you this is legit, she shows 'proof of earnings' that prove nothing.

Whenever you see screenshots of online earnings always take them with a pinch of salt – they're easy to fake and even if they're real, we have no way of knowing how she made this money.
How Passive Payday Really Works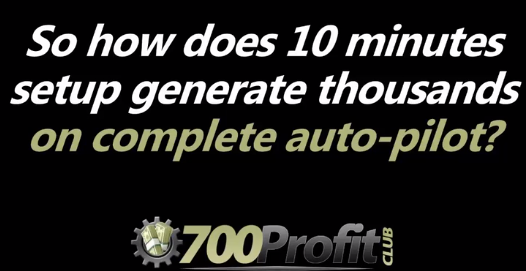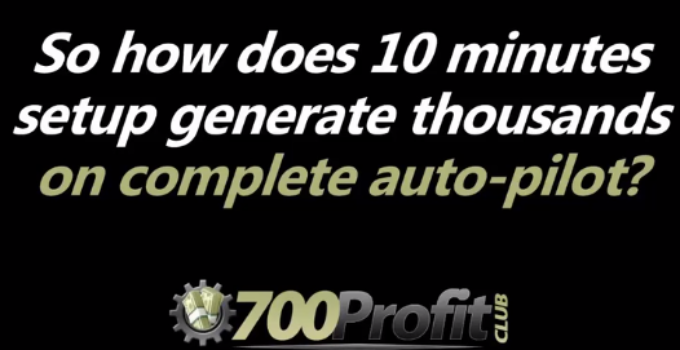 What's this done for you system that's going to make you $700 a day?
By joining up to a web hosting service called CoolHandle, the narrator says this is how she makes 91% of her income.
Well, this isn't the new and fresh money making method I was hoping for! CoolHandle is a low-quality web hosting company where you can register a domain and host a website for a monthly fee.
The done for you service they promised?
700 Profits Club will let you download a very website that promotes 700 Profits Club.
Yeah, talk about an anticlimax…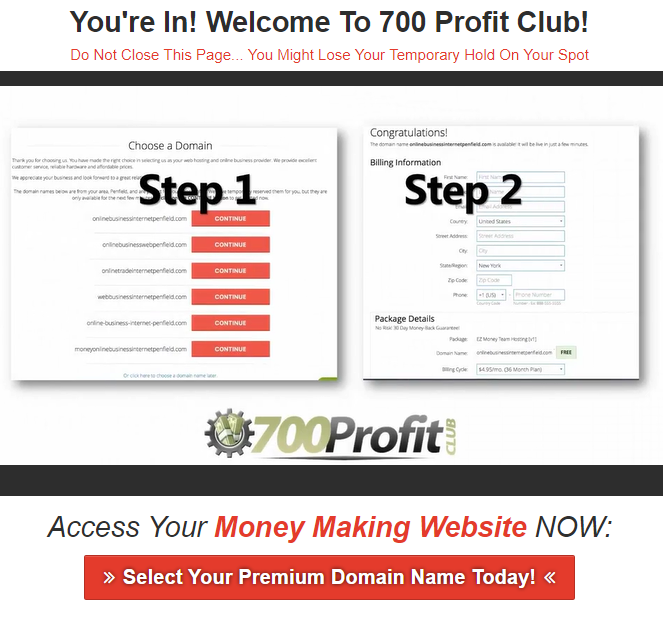 So you'll be paying a monthly fee for a website with no value whatsoever. The same cloned website as the 100's of other people foolish enough to sign up for this has.
Because your website has no original content or anything unique about it, it will never get ranked in the search engines. No rankings = no people visiting your site and no sales.
The hosting is not cheap either. You could very well end up paying $440 a year for a website that sits and gathers dust.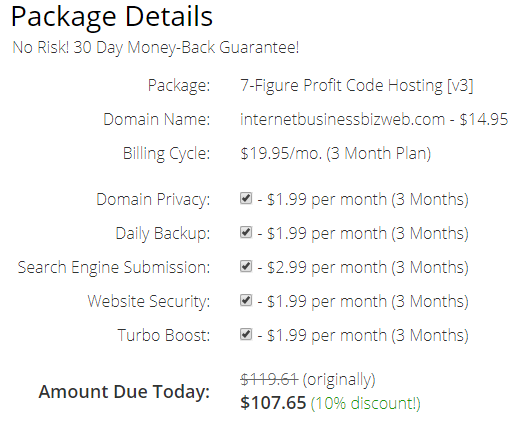 Instead of referring you to one of the reputable hosting companies like GoDaddy or NameCheap, they send you to CoolHandle, a company with a terrible reputation online.
Check out just a few of the many negative reviews and complaints of CoolHandle you'll find all over the web: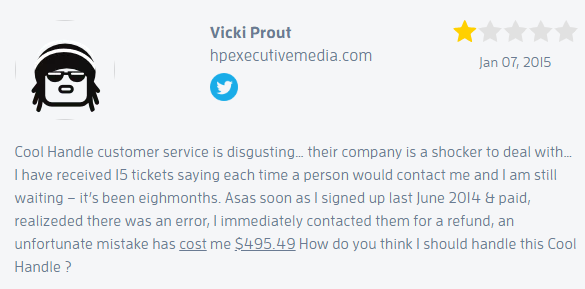 All you get from Passive Paydays is redirected to the 700 Profits Club which sends you to CoolHandle to buy a domain and hosting.
There's no step-by-step training, no help and support, no nothing!
Can You Make Money With Passive Payday?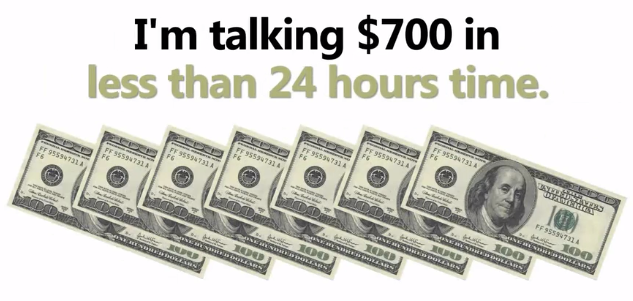 Will this blast money into your account overnight like they said? Is this how you're going to get $700 every single day for the rest of your life?
Hardly.
You can build a website for free if you want to and having a website doesn't mean you'll make any money.
Having a website is just the starting point. If you really want to make money then you need to pick a topic, create quality content, get ranked in Google and monetise it by having relevant products you can promote.
This is how I earn a full-time income and it's called affiliate marketing.
Unfortunately Passive Payday or should I say, 700 Profit Club seems more concerned with earning a commission off of your hosting costs than they do with actually helping you earn even a $1 online.
3 Real Reasons To Avoid Passive Payday
1. They tell you barefaced lies in their video
Pretty much everything you see and hear with Passive Payday and their partner sites is untrue…
After showing pictures of expensive cars and people drinking cocktails on the beach, the narrator tells her cock and bull story of how today is the last day before you can join her new team of 15 recruits.
She says her previous group of 30 students started making $700/day instantly, without exception. That's $255,000 per year!
Her proof? She shows us pictures with names with how much they supposedly made. As it turns out, these are random images with random names.
As you can see, all the people featured in her video as success stories are nothing more than random stock images plucked from the web: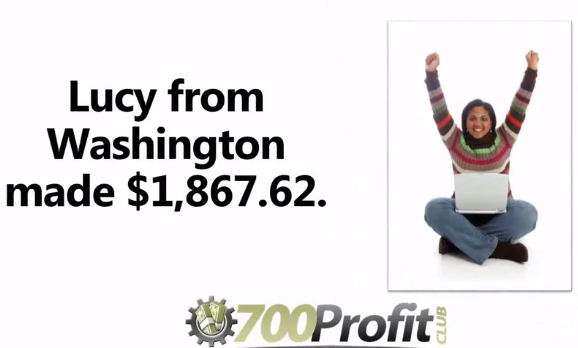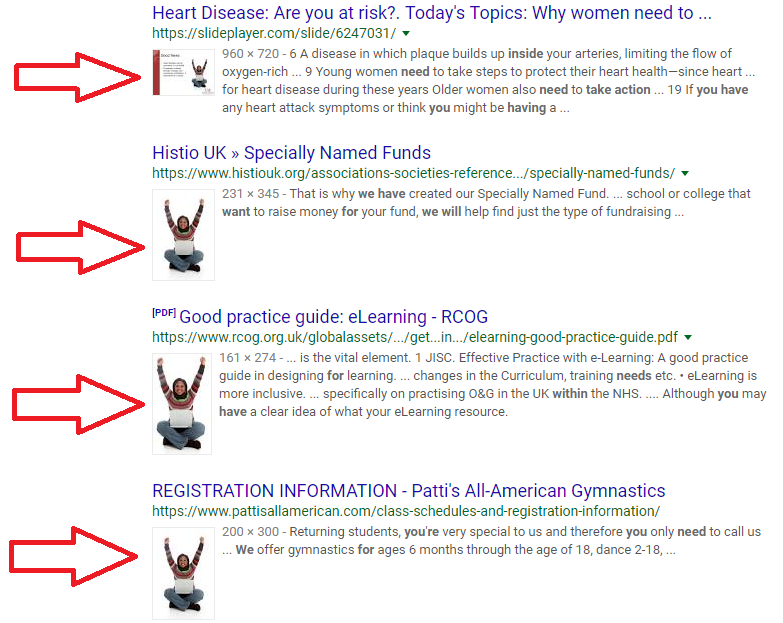 2. We have no idea who the Passive Payday owner is
You'd think that the lady experiencing this life-changing success and teaching students to become financially wealthy would gladly stand beside her training program.
But the truth is we have no idea who the owner of Passive Paydays is.
She says she gives you her word, but what use is that when she chooses to hide behind a cloak of anonymity?
3. Passive Profits has a history of promoting scams
12 months ago the Passive Payday websites were used to promote a notoriously high-priced get-rich-quick pyramid scheme called My Online Business Education (MOBE).
Every time someone went through Passive Payday to join MOBE the anonymous site owner would cash in. That is until the pyramid scheme collapsed, the founder was sent to a drug rehabilitation centre and MOBE was shut down by the Federal Trade Commission in June 2018.
Right now they're promoting 700 Profit Club, in 6 months they'll be promoting yet another scammy program.
Clearly, the guy behind Passive Payday is thinking only of his own pockets instead of actually help you make any money online.
Is Passive Payday A Scam?
Passive Payday is a scam site that redirects you to other scam sites.
Instead of getting $700 a day you'll be lumbered with a worthless cloned website and a monthly hosting bill and absolutely no training is given on how to actually earn money.
The more you put your trust in this scam, the more money you will lose. Your assigned 'success coach' will 'coach' you into buying more and more useless websites with a never-ending list of higher-priced upgrades and upsells until you're broke.
A Step-By-Step Blueprint You Can Follow
If you're fed up with make money online scams that promise the earth but leave you in a worse financial position than you were when you started, I might be able to help.
I fell for several scams before finally finding a hype-free, practical training program that walked me through the whole process of making money online from start to finish.
Here's the simple, but legit 4 step process I learned:


Because I followed the step-by-step video lessons and wasted no time applying them to my online business, I now make more than $7,000 a month. You'll have to take action before you'll see results but it's worth it.
The best part?
You can follow the exact formula I followed for free. It costs nothing to try it out and see if it's right for you.
No credit card required!
Simon Crowe is on a mission to help as many people as possible kiss their bosses goodbye.
Take the free Commission Academy course to discover how to smash your online income goals and make your dream business a reality.