In this Silk Road Effect review we'll take a behind-the-scenes look to figure out if this is a sneaky scam or a real and legit way to make $1,800 a day.
Hats off to you for checking out this review. People get scammed because they dive in headfirst without taking a second to investigate.
I'm on a mission to expose rotten scams and help as many aspiring entrepreneurs as possible find the best make money online courses that get results.
Here's what I found out after signing up.
Silk Road Effect Review At A Glance
About: An affiliate marketing course that promises to show you how to generate $10,000 a month online.
Price: $17 plus 3 upsells totalling $742.
Pros: Comes with a 60-day refund.
Cons: It's impossible to make the money they claim with the expensive and ineffective traffic methods they teach.
Verdict: Don't waste your money. All you get are a few lousy PDFs that fall far short of what was promised and do nothing to help you create a real online business.

Silk Road Effect is a get-rich-quick scam being promoted heavily via email right now using tactics that are highly deceptive and manipulative.
The cheesy sales video hypes this program up so much, the member's area was bound to be a letdown…
The very basic dropshipping training consists of a couple of PDFs you could find online for free and 10 outdated videos that barely scratch the surface in terms of teaching you what you need to know to run a successful eCommerce business.
I struggle to see how a beginner can make money with Silk Road Effect. Anyone who tries will only waste time and money and end up bitterly frustrated.
What Is Silk Road Effect?
The Silk Road Effect sales video says their 'explosive presentation' will 'blow your mind' by exposing a terrible secret no one wants you to know.
The anonymous Silk Road Effect creator even claims he's made nearly $1.4 million in the last 12 months by implementing the methods he's about to share with you.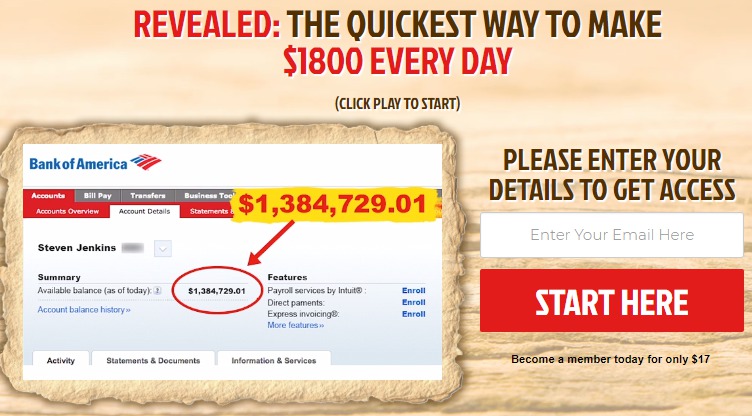 We've heard the usual hyped-up promises and crazy income claims, now it's time to get to the bottom of what the Silk Road Effect training is alll about.
I figured the best way to do that is to sign up and try it for myself. As you'll see, to say Silk Road Effect doesn't live up to the hype is a massive understatement…
The Shoddy Silk Road Effect Training
You may be wondering: What will you have to do to make $1,800 a day?
eCommerce, or more specifically, dropshipping.
While this is a legit business model you can make money with, the training is nowhere near adequate to get you the results they're promising you.
Get inside the member's area and you'll see the training is split up into 7 sections:

The main bulk of the training is a 3 page PDF giving you a very brief overview of the main overarching concepts behind running an online eCommerce store but barely scratching the surface in terms of what you need to know.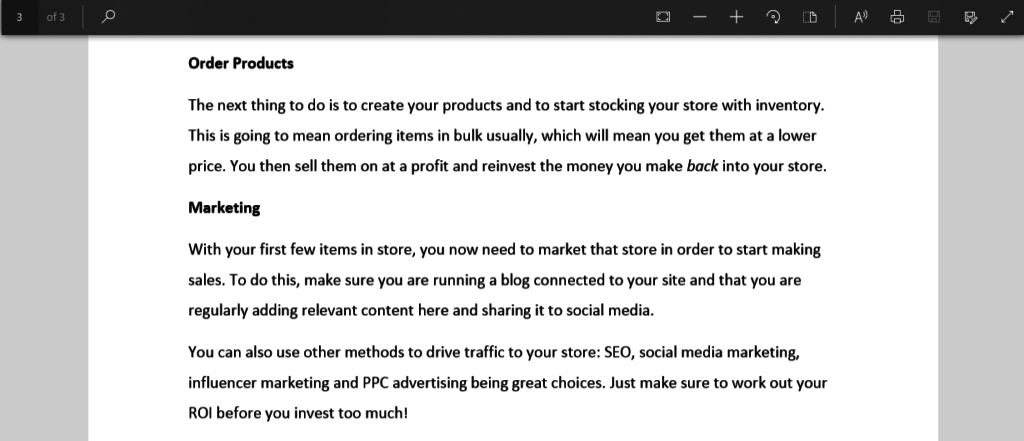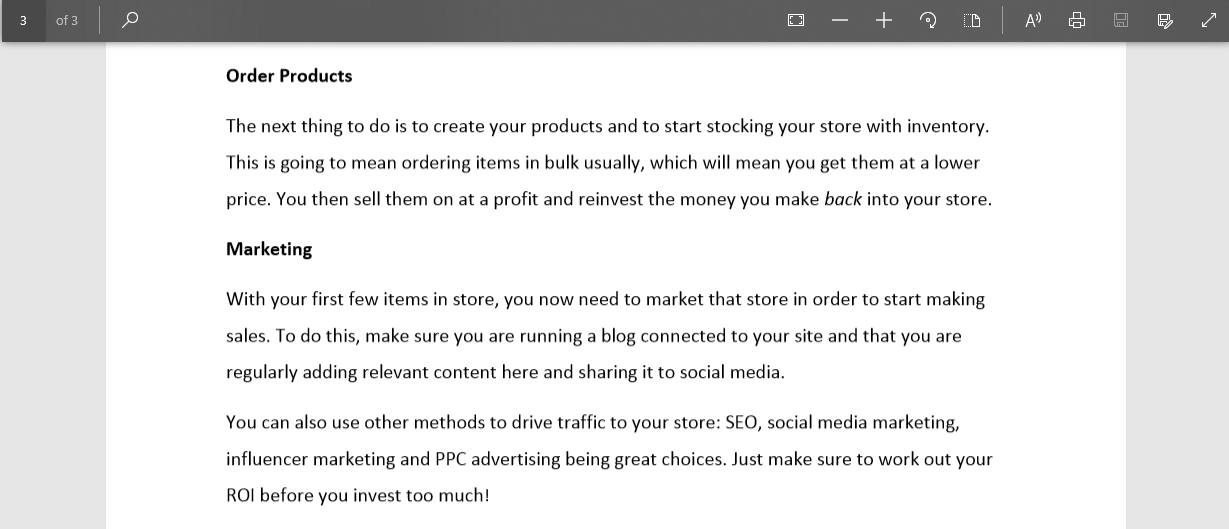 There are just 5 subheadings with a paragraph or two giving you a very general overview in each. Here are the 5 headings:
Decide if you're doing this full-time
Choose your products
Set up your shop
Order products
Marketing
The PDF tells you, you need to market your products (duh!) but doesn't actually tell you where or how to promote them, or how to run a paid ads campaign or anything useful or practical at all.
There's nothing here you couldn't find for free on sites like WebsiteSetup.org or by doing a quick search on Google or YouTube.
As well as the PDF, there are 10 low-quality videos you can download, all between 2 and 10 minutes long:


As you can see, these are short, 3-year-old videos this guy has just found online somewhere and thrown together to create a very basic course.
All you get with Silk Road Effect is outdated, rehashed PDF files and videos that give you nothing in terms of value or help you in any way to start earning online through dropshipping.
Even at $17, I'd expect more hands-on training than this and I simply fail to see how a few PDF files will help anyone launch a dropshipping career.
Silk Road Effect's 3 Upsells
Upsell 1: Shopify ($29-$299/Month)
As soon as you land in the member's area you're hit with your first upsell.
In fact, the first 4-minute welcome video is just a guy telling you to click his Shopify banner and sign up to one of their monthly subscription plans.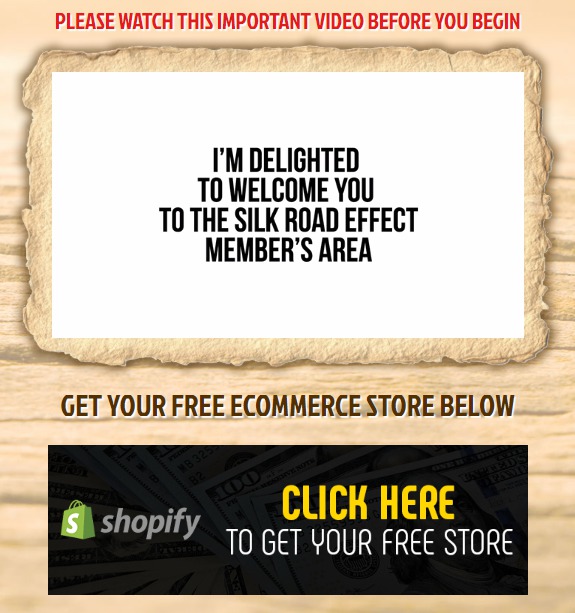 Shopify is a platform many dropshippers use to set up their online store and while they offer a 14 day free trial, the most basic membership will cost you $29 a month.

Upsell 2: The Silk Road Effect Deluxe Club ($197)
For $197 you get two 48-page eBooks: Shopify Secrets and Amazon Affiliate Blueprint.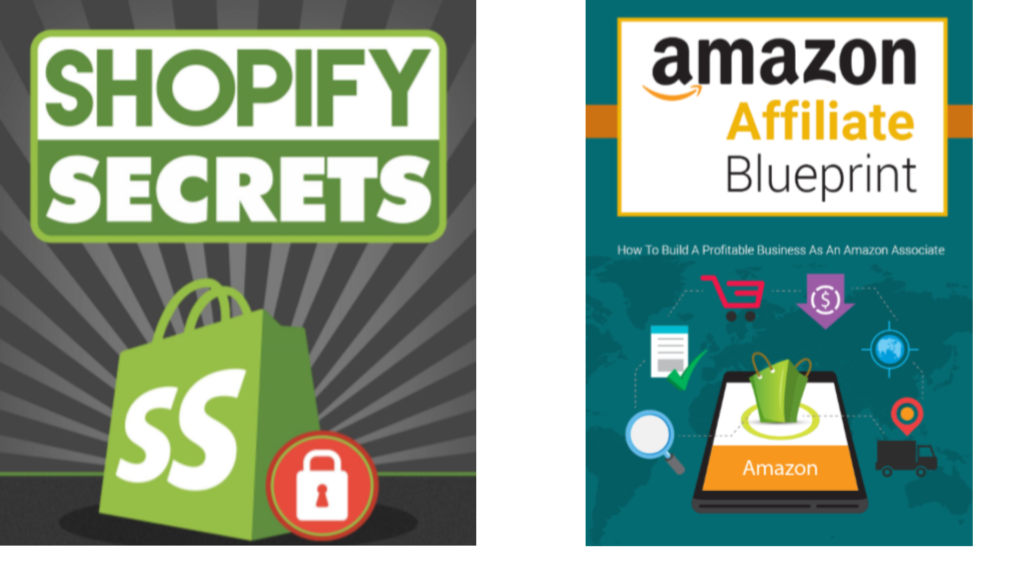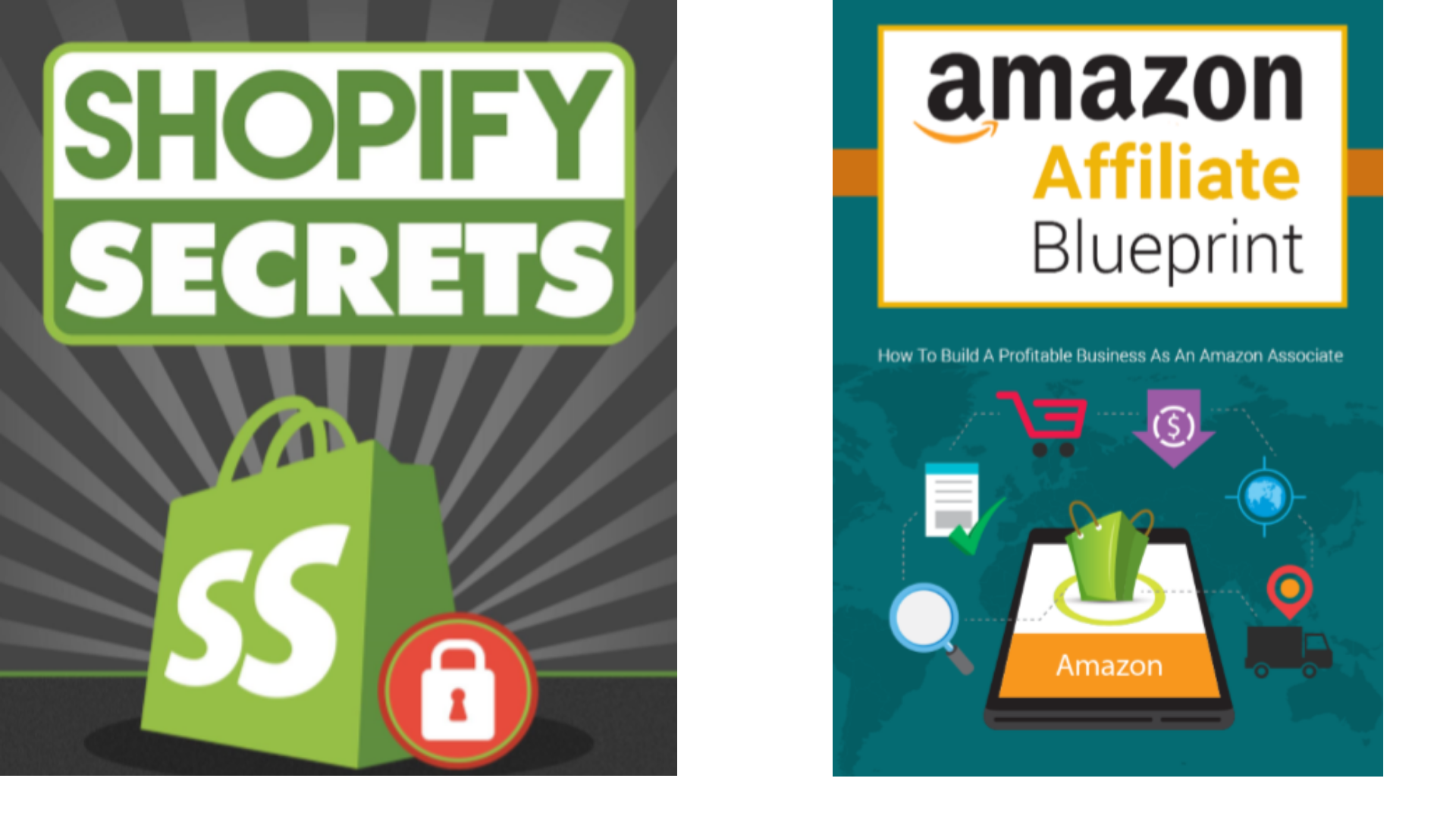 If you think this is a raw deal, you'd be right.
You can buy Amazon Affiliate Blueprint for $9.38 on Amazon: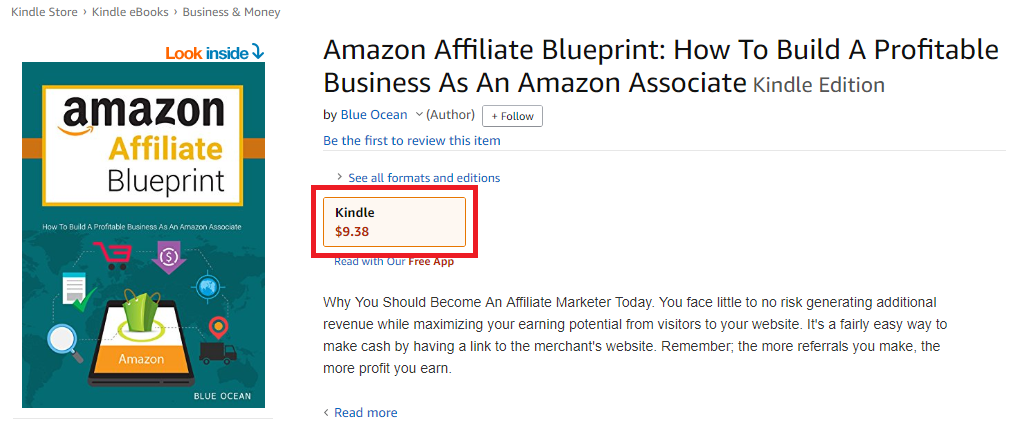 Upsell 3: Marco Polo Secret ($197)
Hand over $197 of your hard-earned cash for the Marco Polo Secret upsell and you'll be lucky enough to download yet another PDF file called Dropshipping 101.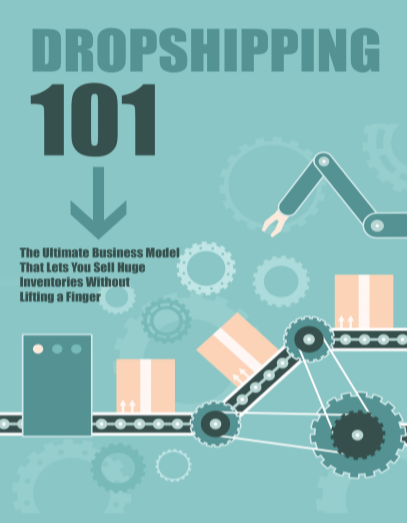 Here's the real kicker:
You can find and download eBooks like these for free on Oberlo.com.
Looks like I've just saved you $197. You're most welcome! 🙂
Can You Make Money With Silk Road Effect?
With this shoddy training, no. The idea you can make $2,800 a day or $2 million in a year using from what you've learned in a few outdated eBooks is an absolute joke.
Keep in mind we have no idea who the actual owner is. The guy guaranteeing you'll become a millionaire within the next 12 months choose to keep his identity a secret.
This is the same guy that told you he's done:
"A hell of a lot of researching and managed to develop a system that has allowed him to sell products for at least 10x the amount of money he paid for them."
Yeah… I found those free eBooks in less than a minute.
Dropshipping is definitely a legit business model and people make a lot of money doing it, but you're going to need a lot more than a couple of over-priced eBooks.
How dropshipping works: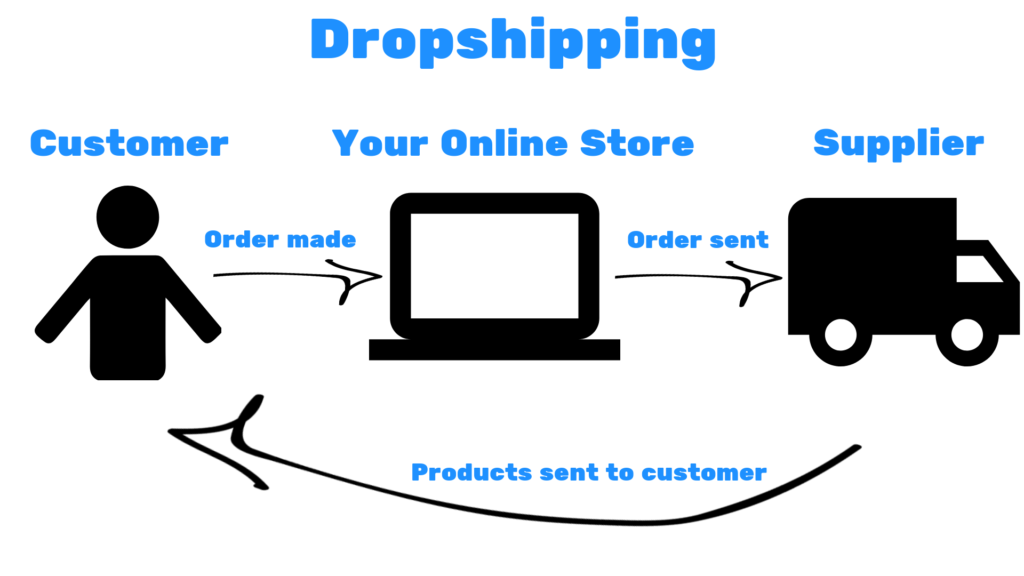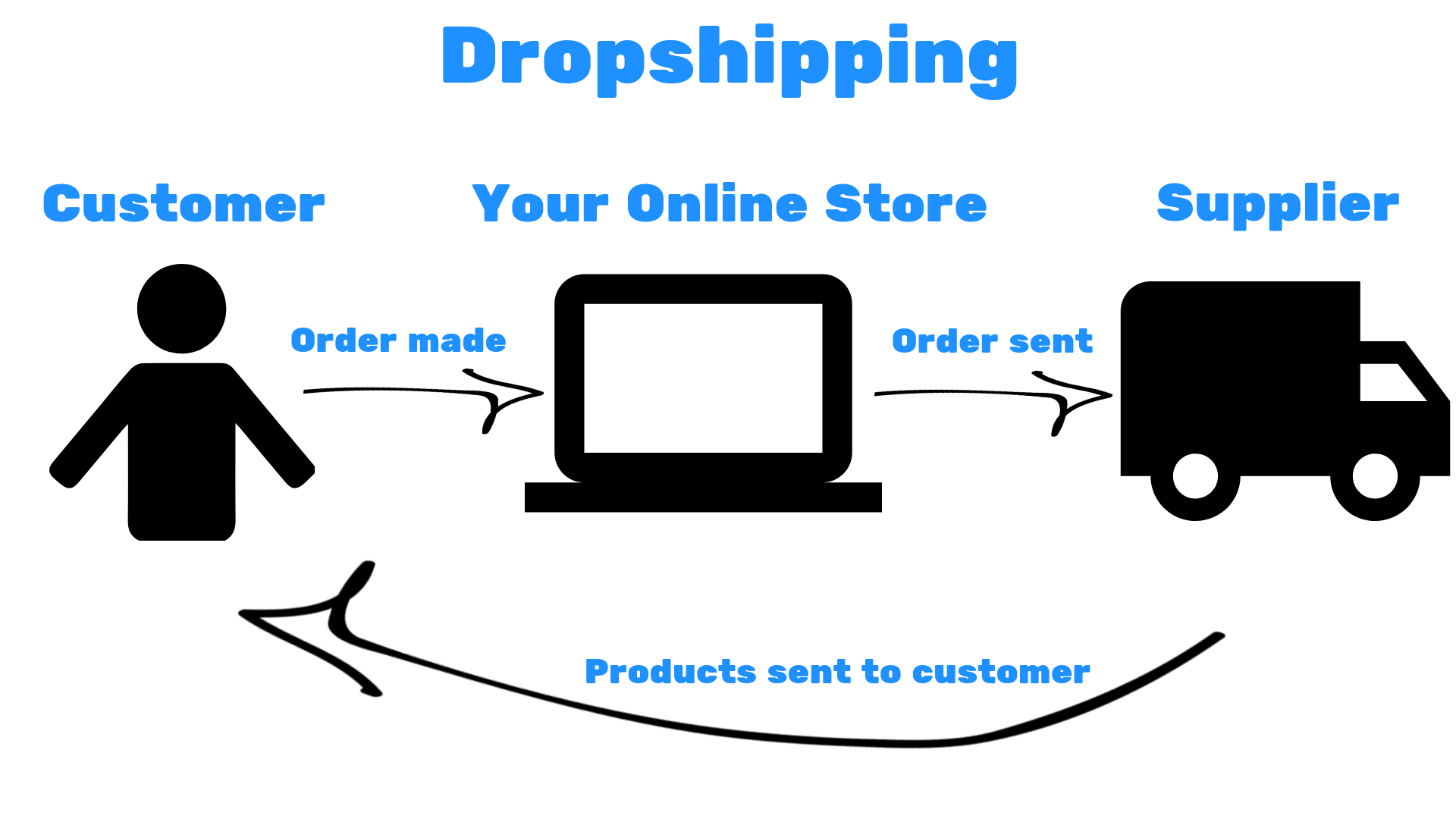 Making money with dropshipping means managing a lot of moving parts – you need to pick the right products to promote, find suppliers, invest a lot of cash upfront for paid ads, deal with customer service issues and so on…
Silk Road Effect teaches you none of that.
One of the most common ways people make money online (myself included) is through affiliate marketing.
In my view, this is the simplest and most cost-effective to start making money online because you can still get paid to sell other people's products but you don't need an ad budget, paying Shopify fees or worry about customer service.
The best part about affiliate marketing is that you can get started for free and run your full-time affiliate marketing business for less than $30 a month.
How affiliate marketing works: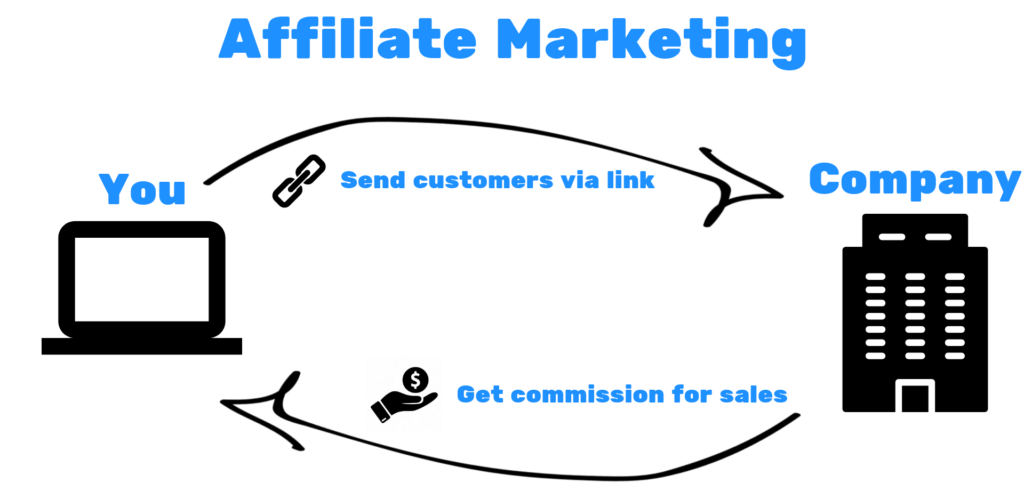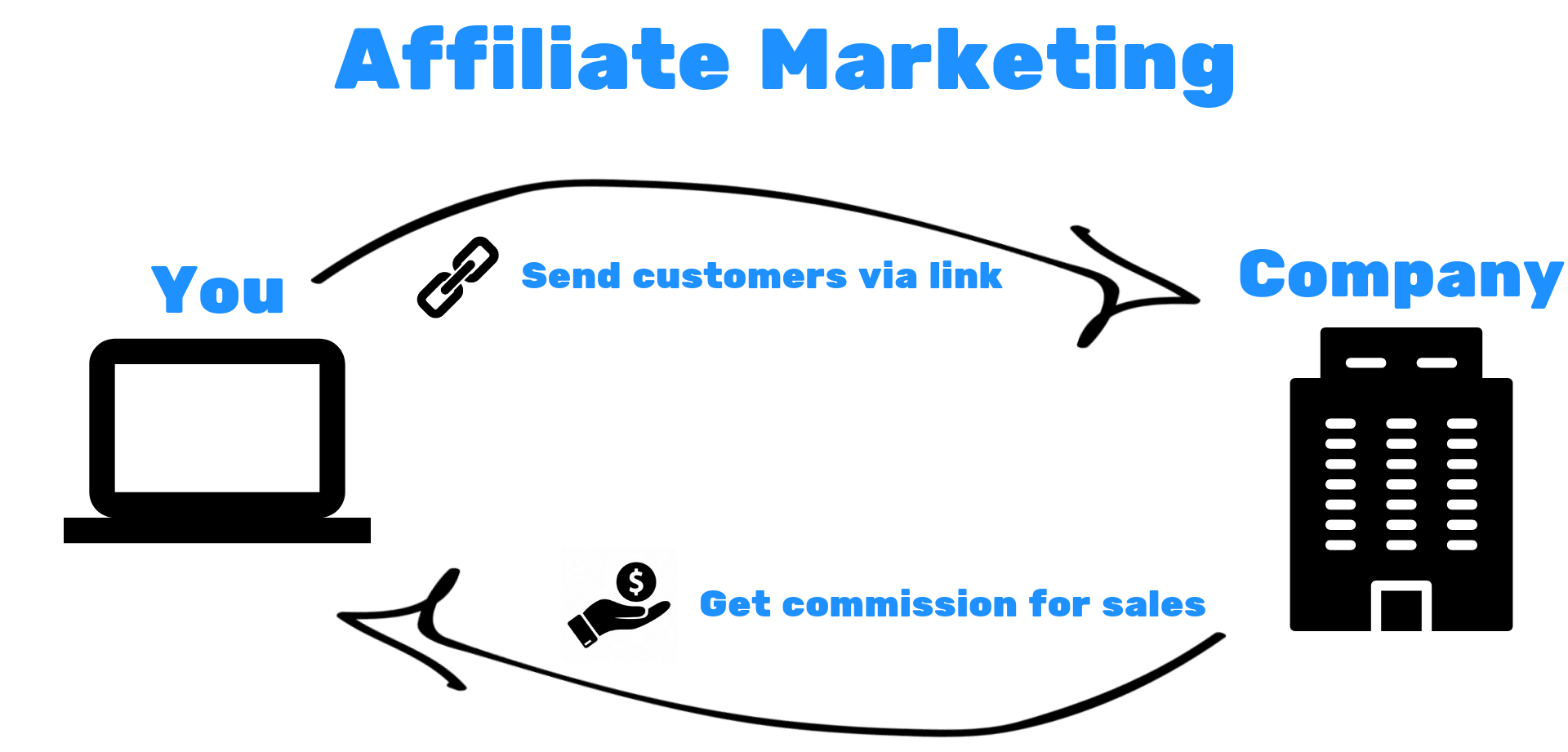 I'm just throwing options out there. There are lots of different ways to make money online but whichever path you take, this I know for sure:
Silk Road Effect is definitely not going to help put money in your account.
If anything, you'll payout for the expensive eBooks you can find for free online, sign up to the $29/month Shopify membership and lose a lot of money trying to source products and run unprofitable ad campaigns because the 'training' is so ridiculous.
Is Silk Road Effect A Scam Or Legit?
Is Silk Road Effect a scam because they make false and unrealistic earnings claims?
Or is Silk Road Effect a scam because they charge nearly $200 for a couple of PDF files you can find online for free?
Either way, Silk Road Effect is a scam and I wouldn't bother wasting any of your time or money on it.
Wealthy Affiliate: A Kickass Alternative
Wealthy Affiliate is an all-in-one affiliate marketing training platform that will show you exactly how to create and grow your very own online business.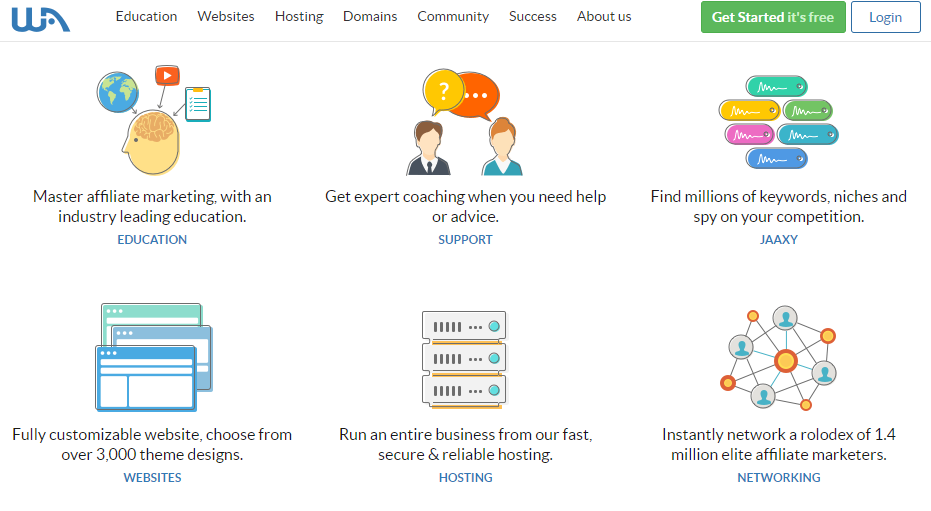 Try out the training, tools and community without paying a dime with their free Starter account or get full Premium access for just $49/month.
Click here to see my full Wealthy Affiliate review.
Questions Or Comments?
Are you sick of being scammed by hyped-up products like Silk Road Effect?
Have you tried so-called make money online programs and ended up disappointed or even worse off than when you started?
Scroll down and leave me a comment and I'll be happy to help any way I can.
Simon Crowe is on a mission to help as many people as possible kiss their bosses goodbye.
Take the free Commission Academy course to discover how to smash your online income goals and make your dream business a reality.