Did you watch the Real Money Streams sales video that talks about a "little-known way to make $500 a day online" and want to know if this is a scam or legit work from home opportunity?
Welcome to my Real Money Streams review where I'll break it all down for you, show you exactly how it works and give you sneak peek inside the member's area.
This program's been doing the rounds lately and I'm guessing that like me, you heard about Real Money Streams by clicking on an email that told you this is a real system that helps you earn $1,000's from the comfort of your own home…
The website makes a ton of big claims like that which is why I decided to finally sit down and take a closer look and here we are.
Before we get into things here:
I am NOT an affiliate of this program and I'm not getting paid to write this. It won't take you long to see I'm a pretty straight talker and all you'll get here is what I really think.
So can you really use the Real Money Streams program to earn $10, $15 or even $30 an hour?
Here's what I found out:
Real Money Streams Review (Quick Overview)
$37


Product Name: Real Money Streams
Product Description: Downloadable eBooks
Offer price: $37
Summary:
If you're expecting to make $500 per week from this program then I'm afraid you're going to be bitterly disappointed. All you're getting here is a few low-quality Ebooks that contain only very basic information you can find anywhere online for free.
Real Money Streams advocate working for $0.12 per hour which is an absolute insult. Don't waste your time with this program because it fails to deliver on every level.
Stick with me 'til the end here and I'll show you some of the most popular ways to replace your full-time income and work from home. 
Training -

15%

Support -

5%

Price -

5%

Potential Earnings -

1%

Trustworthiness -

5%
Cons
Low quality eBooks
No clear process
Website difficult to navigate
Earn only cents per hour
Wanna Make Money Online But Tired Of Scams?
What We'll Be Covering In This Review:
What Is Real Money Streams Exactly?
I'll be straight with you:
Despite what the sales video says, we're not talking about some revolutionary top-secret system here that's going to help you make $500 a day.
Don't believe the hyped-up fake-ass advertising.
The truth is when you get inside the Real Money Systems 'training area' you'll find a couple of outdated and worthless eBooks you can download and two actual ways you can earn money – an offline and online method.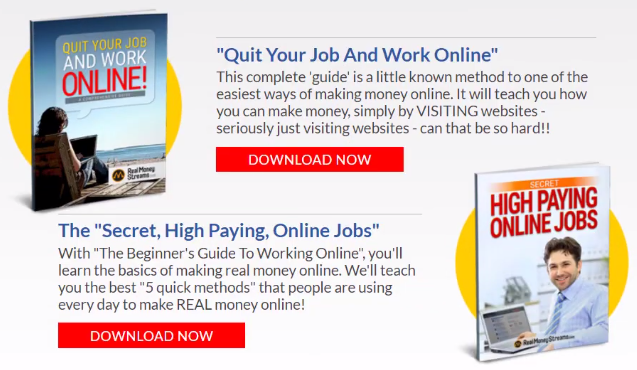 Before you get too excited though, there's not a chance on God's green earth that these so-called income methods will get you anywhere near the $500 a week mark.
As you'll see here in a sec, you could hustle like crazy for 16 hours a day for the next 7 days and be lucky to make even $100…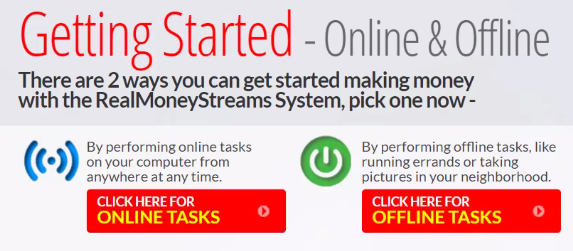 OK, so I'm going to give you a sneaky little peek into the member's area here and go through the money making methods they recommend because I've covered these strategies many times here in the blog.
Online Tasks
The income strategy the anonymous owner of Real Money Streams advocates is micro jobs – where you complete simple (and highly monotonous) tasks for a few cents a time.

The website they recommend is mTurk.com and you can check out my full Amazon Mechanical Turk review here.
In a nutshell, the amount of money you can make is extremely limited – about $0.02 for 10 minutes of your time. I'll leave you to do the math on how many 10 minutes of work you'd have to put in per week to get to the promised $500!
Offline Tasks
These are microtasks but the offline version. Using apps like Field Agent and Gigwalk you can earn a bit of money here and there completing simple gigs like taking photos of job advertisements or going into stores and taking photos of product displays.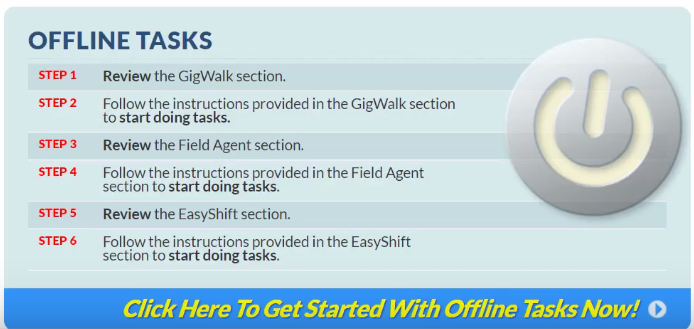 Here's my Field Agent review and Gigwalk review if you want to find out more.
While these apps pay slightly more than the online tasks, when you factor in your travelling costs and the time it takes to complete these gigs it's hardly worth your while.
The Real Money Streams promo video talks about "An honest day's work for an honest day's pay", well I honestly don't think that's what this is about.
In fact, I often refer to sites like Amazon Mechanical Turk as digital sweatshops because they pay you so little…
The REAL Price of Real Money Streams
We're told upfront that full access to the Real Money Streams program will set you back a nominal $37 but as usual with hyped-up make money online programs like this, there's always a few upsells to watch out for…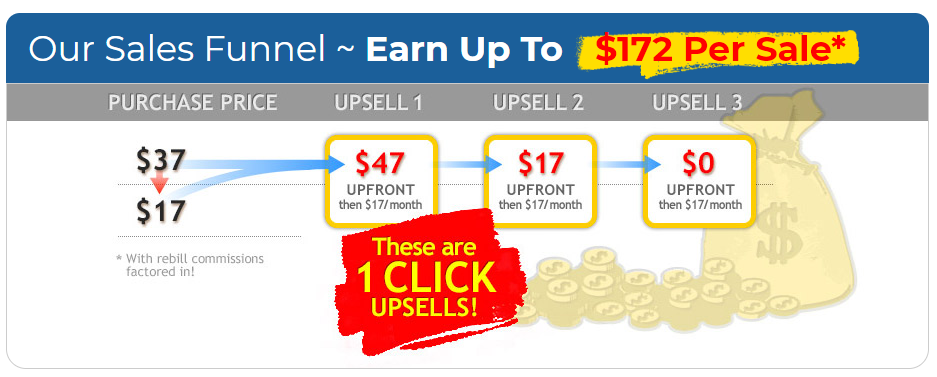 The VIP Mastermind upsell is offered at $47 but then knocked down to $17 when you try to click off it.
Be careful though because hidden away in the fine print is the fact you'll be charged a $17 per month recurring fee for the privilege of remaining a VIP member.
Is Real Money Streams A Scam Or Legit?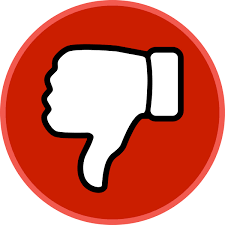 I'm completely split down the centre on this one:
On the one hand, Real Money Streams is a scam because they lure you in with deceptive marketing and completely unrealistic earnings claims. Plus we have no idea who the actual owner is.
On the other hand, they do give you some links to legitimate sites where you might be able to earn a few extra dollars a day… But paying a ridiculous $0.12 hourly rate s an insult and an utter waste of your time.
Either way: I do not recommend this program as a serious route to making money online.
Even at the low $37 cost, all you're getting here is a few outdated, recycled eBooks and very basic information that you can find anywhere online doing a quick Google search.
So where does that leave you?
Well, I don't think this Real Money Stream review would be complete if I didn't give you just a handful of ways to earn money from home:
3 Legit Ways You Can Earn A Full-Time Income Online
1. Create A Thriving Online Business
Let's start with my favourite way of making money – an actual online business!
(Yes I'm completely biased because this is exactly how I earn $7,000+ per month)
Since 2005, the Wealthy Affiliate community and training platform has been showing aspiring entrepreneurs how to turn their passions and interests into income-generating websites.
Find out more in my full Wealthy Affiliate review here.
They teach a simple yet highly effective 4-step process for making money online:


Expect to put in the work for around 6 months before you see results but once the Google rankings and sales start coming in it makes it all worth it!
There are so many ways to profit from a website with a steady stream of visitors – paid advertising, affiliate marketing or promoting your own service or product to name just a few.
2. Become An Online English Language Tutor
If you're a native English language speaker there are websites out there like VIP Kid where you can help students improve their language skills and earn up to $22 per hour without ever leaving the house.
Check out how it all works in my VIPKID review here.
You get to choose your own schedule and set your own hours and with the friendly and helpful VIPKid teachers community, you get the help and support you need every step of the way.
3. Become A Full-Time Freelance Writer
If you have a natural flair for writing then why not turn it into a full-time income?
There are online courses out there like Write To $1K that show you exactly how to find paying clients and where to find a steady stream of writing work.
Get the full info here in my Write To $1K review.
Questions Or Thoughts?
I hope this review of Real Money Streams has been a real eye-opener for you and I hope I've done enough to show you there are a ton of better alternatives out there!
If you have any questions at all about how to get started online then don't be a stranger – scroll down and get in touch with me in the comments and I'll do my very best to help you out.
Simon Crowe is the founder of The Make Money Online Blog and is on a mission to help as many people as possible kiss their bosses goodbye.
Get his free Affiliate Marketing Guide For Newbies to learn exactly how to build a real income online and make your dream business a reality.