QuickRewards is a long-existing rewards site, but is that enough to say it's legit? Well if you're here to find out if it's a scam or not and if it can really help you make money online, you're in for some treat.
In this QuickRewards review, I'm going to tell you everything you need to know before signing up. From how it works down to if it's a scam or not. I'll also tell you some suggestions about how you can make money in a way that's more worth your time.
A lot of people turn to rewards sites to make some extra cash because it's easy to do. The thing is, some rewards sites are only in to dupe you into doing the work without paying you.
Is QuickRewards one of them, let's find out!
QuickRewards Review At A Glance
About: QuickRewards is a GPT site where you can visit websites, shop online, watch videos, search using their dedicated search engine, and read emails to earn points or rewards.
Price: Signing up is free but is only for users in the US, UK, and Canada.
Pros: Pays cash, no minimum cash out requirement, has various tasks to do.
Cons: Outdated website, low income potential, and has complaints of shutting down accounts without proper notice.
Verdict: It's not worth it. You're gonna earn peanuts and your account is at risk of getting shut down at any time. 

What Is Quickrewards Exactly?
As I said earlier, it's a rewards site where you can earn points or cash for doing simple tasks. There's limited information on the website so I had to dig some more to find out this was created by Dmitry Beker back in 2002.
I checked the domain and yes, it was indeed registered back in 2002.

Like what I say in other reviews I made, the long-term existence can say a lot about their credibility. Still, it's not the sole factor to consider in knowing a product is a scam or not. Scammers can pay for domain and hosting for years you know.
But for the sake of fairness, I won't make the scam or not judgment this early on.
Basically, QuickRewards offer points, rewards, or cash for doing tasks like watching a video, visiting websites, playing games, and more. But they largely offer surveys.
A little background on surveys:
Companies or sellers usually use surveys to know if their product or service is well-received by people. In turn, they pay survey takers for the time they spent through middlemen like QuickRewards.
So, in theory, it's a win-win situation for members and advertisers. Members earn rewards or cash while at the same time advertisers or company owners get research results to improve their products.
But here's the thing:
Paying survey sites for research purposes is outdated. Most advertisers or product owners now turn to social media like Instagram, Twitter, and Facebook to know more about how people view their products.
That's not the only thing that's outdated, the website itself looks archaic and can pass as an exhibit piece in a cyber museum!
Still, even if it's a clunky old site, if you get the hang of it, it can still work.
Another kicker making me question its credibility is the lack of information. I told you earlier the website doesn't say who runs it. Added to that, the FAQ is quite vague so there's very little help you can get from it.
How Can I Join ClickRewards?
First, you sign up and answer basic questions like your email, address, password, and name. After this, you'll need to answer more personal questions like your interests, your job, and anything they'll need to help link you to surveys that will be relevant for you.
When you're done with the question, they'll ask you to verify your email address. You'll also have to make a choice between these 3 options:
QuickRewards Shop and Save Program (1 email/day)
QuickRewards Survey Program (3 or more emails/day)
QuickRewards Cash Online Program (3 or more emails/per day)
You have to choose one in order to move forward. And oh, you can only join ClickRewards if you're 18 years old and up and if you're a resident of either USA, Canada, or the UK. If you live somewhere else, you won't be able to register.
You can try Swagbucks because it's available in more countries.
How You Can Earn With QuickRewards?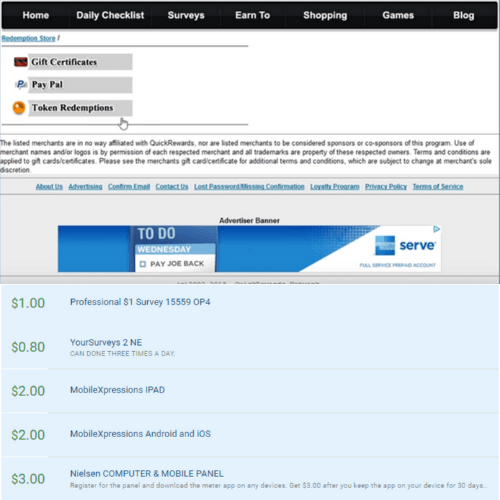 Like any get-paid-to website, you can earn by doing some simple tasks. Here's the list of things you can do to earn.
1. Online Shopping
QuickRewards partnered with over a thousand brands so you can earn cashback or discount coupons when you buy something. You don't actually earn rewards or cash but by paying less than the original price it feels like you did.
2. Watching Videos
Watching clips is an easy way to earn points but because it's easy there not many points for it. Depending on how long the video lasts you can earn 5 cents to a few dollars.
3. Visiting Websites
QuickRewards has sponsored websites where you work to increase the traffic it gets. This means websites work with QuickRewards with the goal of getting more people to their website hoping it converts.
But the thing is:
I don't think you'll be interested in buying anything. The reason you visit it in the first place is to earn some points or a few cents. Buying something actually means you'll be spending more than you're earning. It defeats the purpose of doing the tasks.
4. Reading Emails
QuickRewards sends you paid emails containing links and offers. By reading the email content you can earn rewards.
5. Using QuickRewards' Search Engine
It's basically like Bing, Google, or Yahoo. The difference is, QuickRewards rewards you for using their search engine.
But the reliability of the search results is another story. I'm really not familiar yet with how their algorithms work so I really can't say they can give you the best results for your searches.
6. Answering Trivia
Everyday QuickRewards comes up with new trivia you can try to answer. Those who get the correct answer will earn points. Other trivia let you earn rewards.
7. Answering Surveys
This is what makes the most money but still, it's not that big. However, like other survey sites, you can't just answer any survey you'd like. You have to fit the demographics to qualify. So before accessing a survey, you'll have to answer screening questions.
This is pretty reasonable because most companies who partner with survey sites have a specific target market, so they just choose those people who fit their survey parameters.
Why do I say it' not that big? Each survey can only give you $.0.50 to $1!
Sometimes, QuickRewards direct you to Peanut Labs for surveys where you can also earn points after completing tasks.
By doing the tasks mentioned, you can either earn:
Tokens – earned from trivia and can be used to redeem anything on the gift catalog.
Quick Points – this is what you can earn from doing most tasks. Earning 100 points is equivalent to one cent so it's really not much.
Cash – there are also tasks who directly reward cash instead of points. Most QuickRewards surveys pay in cash.
The good thing is, unlike other GPTs and survey sites, there's no minimum threshold in QuickRewards, you can cash out anytime.
This is sort of a good thing because most scammy GPTs make the minimum threshold so high for people to reach so they'll be stuck doing tasks for a long time before they realize they won't really get paid.
Others just end giving up after getting tired of waiting to earn enough to reach the minimum cash-out requirement. When users do this, the website acquires the rewards you're supposed to have.
But I just say 'sort of' because making decent cash out from doing tasks takes a very long time. There's no fun cashing out just a few cents, right?
Does QuickRewards Have An App?
If you want to do tasks on a mobile device, you're in for some disappointing news. QuickPoints doesn't mention having an app version of the website.
I searched the app store I found nothing. I search the play store, I saw a Quickrewards app but nothing indicates it's owned by the website. The interface is completely different, and it never acknowledges it has a website version.
So, if you want to do it in a mobile device, you'll have to access the website using the mobile web browser which is trickier than having an app version specially designed for smaller devices.
The Pros of QuickRewards
No minimum cash-out requirement
Various opportunities to earn
Pays on cash through Paypal
The Cons of QuickRewards
Outdated website design
No app version
A lot of complaints from sending too many emails
Very low-income potential
Only available in US, Canada, and the UK
Limited information on the website
Complaints of closing accounts without explanations


Is QuickRewards A Scam?
Although there's a number of red flags I've noted with QuickRewards, it's still not enough to claim it's a scam.
However, I won't recommend you joining this site, you'll just be trading your time for peanuts. Your time is worth more than just a few cents per hour.
QuickRewards Closing Thoughts
The truth is, survey sites won't be enough to make ends meet. If you're just looking for some extra cash, I suggest you try Swagbucks. It's guaranteed to be legit and it has far more opportunities to make money.
Rather than exhaust your hours in lousy-paying surveys, why not invest your time and effort in building a business giving you long-term income?
This way, you'll make an income stream enough to let you quit your 9-5 job and start earning online from home.
One way to do this is by building a business with affiliate marketing. This opportunity lets you build your business from scratch and trains you the ropes to reach your online income goals.
It's a wayyyyy better use of your time and a more worthy money-making opportunity than survey sites. After setting up your website and optimizing it to generate traffic, you can earn even when you're away from your computer.
If you want to start learning, you can check out this Wealthy Affiliate review.
How I Make A Living Online?
After years of working in call centres I finally figured out how to create a 5-figure monthly passive income stream and become financially free.
Thanks to the right training and a lot of hard work I kissed my old boss goodbye and booked a one way ticket to Thailand.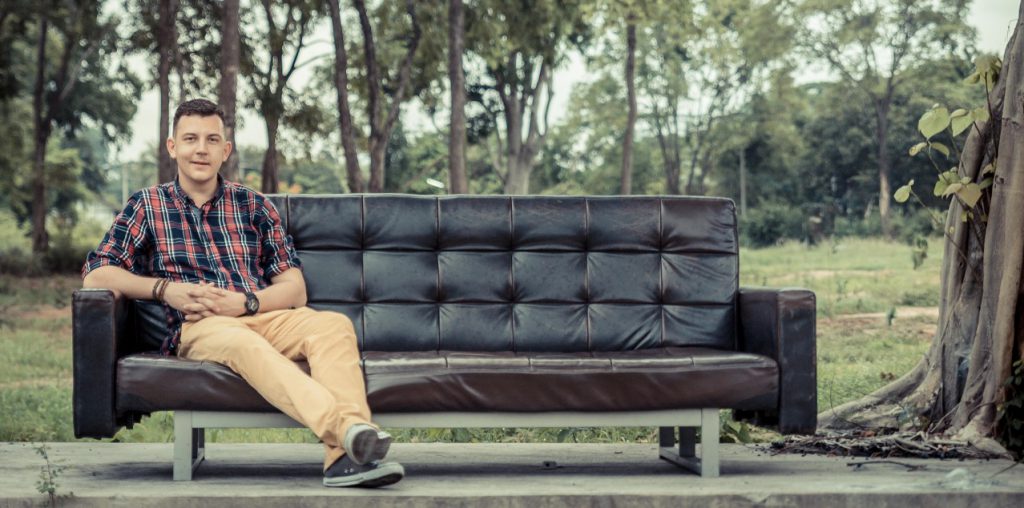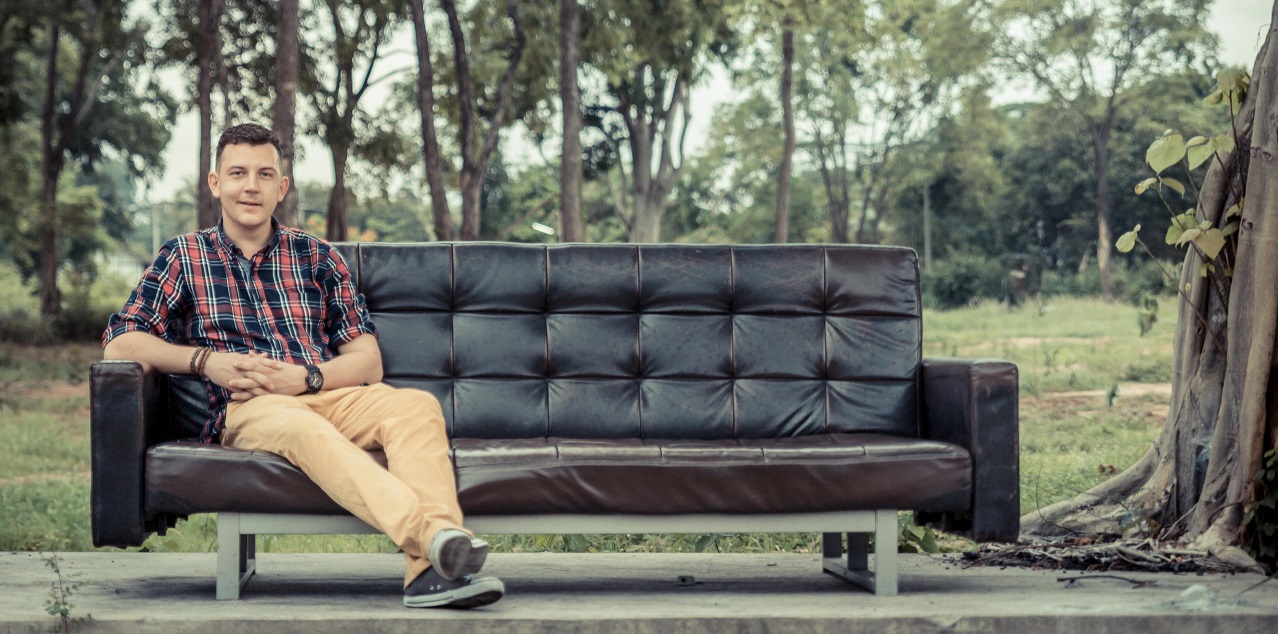 So if you're serious about building a thriving online business, click here for the exact step-by-step formula I follow.
Any Questions?
Yes, you can earn with legit survey sites but do you think it's worth your time? Share your thought in the comments section below!
Simon Crowe is on a mission to help as many people as possible kiss their bosses goodbye.
Take the free Commission Academy course to discover how to smash your online income goals and make your dream business a reality.