Day 4: Going LIVE With Your Very Own Website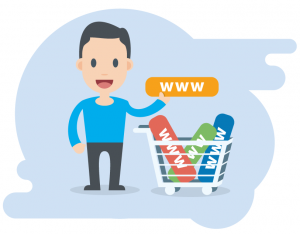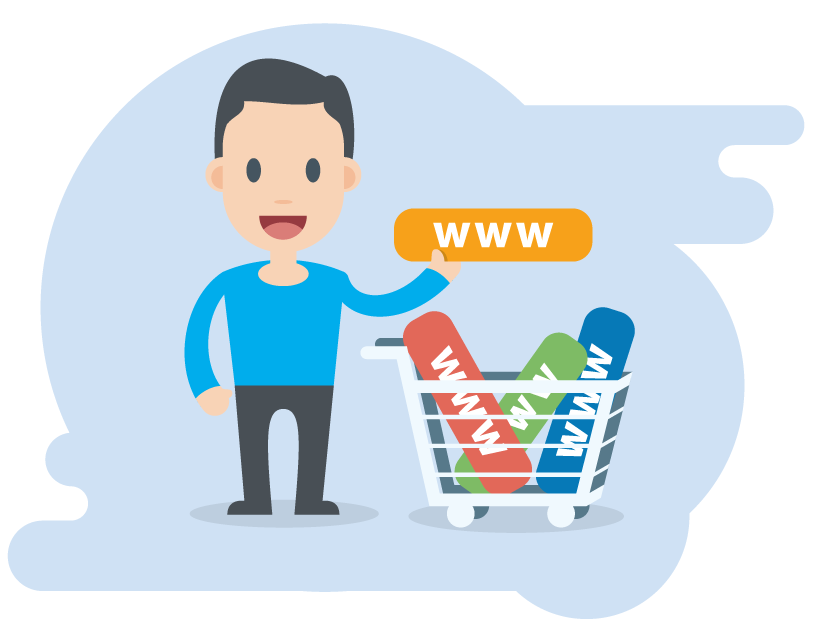 How did you get on yesterday?
Did you manage to narrow a website niche for yourself?
A lot of people overthink this stage but you really don't need to…
If you're still stuck on picking a website topic, let me know or ask the ever so helpful and friendly Wealthy Affiliate community : )
Going LIVE!
Today's an exciting day because by the times you've finished today's lesson you will have your first money-generating website up and running and LIVE on the world wide web!
Your website will be your online store, open 24/7 to a global audience and limitless earning potential and the foundation of your online business and success.
Are you ready?
A Quick Word On Domains
A domain is what you type into the address bar to get to your website. (The domain of my website is themakemoneyonlineblog.com) And within Wealthy Affiliate, you get two FREE websites just for being a starter member.
When registering a domain for your website, it's a good idea to avoid random number and letter combos and awkward looking hyphens.
Here's an example of what I mean…
caringforyourlabrador.siterubix.com or caring-4-ur-labrador.siterubix.com?
Which looks better?
Here's Lesson 4
With that being said, let's get stuck in todays step by step lesson…
The great news is that with the Wealthy Affiliate's SiteRubix website builder it's really a lot easier than you'd expect. In fact, once you've chosen a domain name the actual setting up of your website takes less than 3 minutes!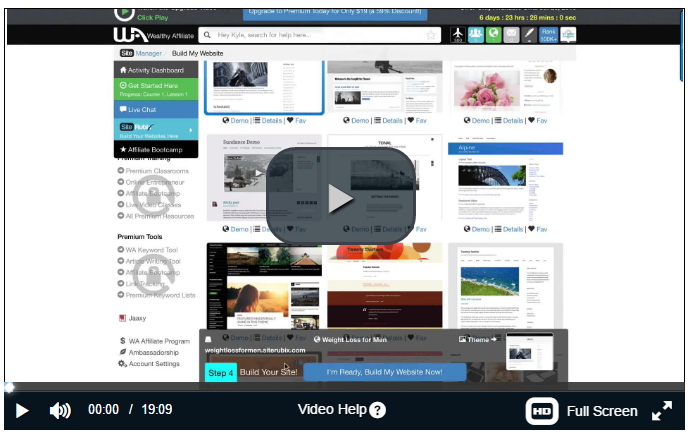 Do me a favour?
To celebrate the major milestone of getting your first website live, could you share your website link in the comments below?
Tomorrow we'll be looking at how to use the blogging platform WordPress and structuring your site, the day after we're gonna get your site ready for the search engines. It only gets better from here : )
To your online success!
Simon
The Make Money Online Blog

"When you want something you've never had, you have to do something you've never done."
Your Course Outline
At the bottom of every email will be a list of past and future lessons. These will help you stay on track in case you need to return to a previous lesson or in case you want to see what's in store for tomorrow.
Day 1: Welcome and Getting Started!​​​​​​​
Day 2: How You Actually Make Money Online
Day 3: Tapping Into Your Passion To Create An Online Business
Day 4: Going LIVE With Your Very Own Website
Day 5: Laying The Foundations For Future Success
Day 6: Telling Search Engines Your Site Exists
Day 7: The Key That Unlocks Top Google Rankings
Day 8: Creating Content That Connects
Day 9: Dare to Dream Big, Bold Dreams
Day 10: Time To Kick It Up A Notch