Day 2: How You Actually Make Money Online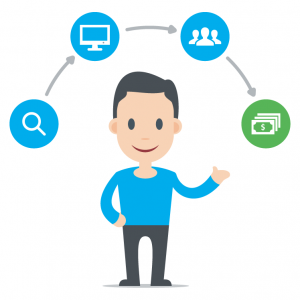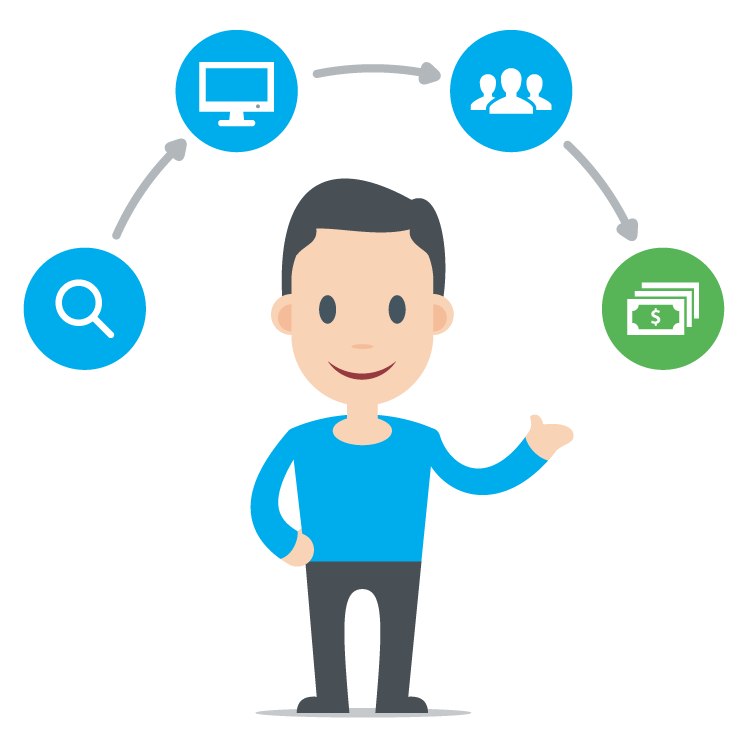 In today's lesson we're going to look in detail how the process of making money online actually works.
Note: Before we get stuck into Lesson 2, if you missed Day 1, here it is. You're definitely going to want to go through that first.
There's lots of confusion out there about how making money online works, in part because of all the self-proclaimed gurus trying to sell their latest get rich quick schemes.
So today we're going to break it down in simple terms, dispelling a few of the myths along the way and give you a real process you can follow to make real money online.
The earning potential is limitless, but work is required.
The truth is there are hundreds, if not thousands of ways to make money online and the online earning potential is HUGE!
Did you know for example, that there are 3.5 billion daily internet users and this number will double before 2025?
Google processes over 40,000 search queries every second, that's 1.2 trillion searches per year worldwide. The key thing to keep in mind here is that this is a massive number of people searching for product reviews, researching information, looking for answers to real questions, solutions to real problems.
Before we get into the juicy stuff of how you can make money online let me just say the online business you'll be building over the next few days is exactly that; a real business.
And as with any business, it takes time to build. This isn't a get rich quick scheme and success won't come overnight, but if you are willing to put time and effort into making this work you will reap the rewards for years to come.
With that said, let's look at a quick breakdown of how the process of making money online works:

Here's Lesson 2
So now you've got the basic framework we'll be working to, let's take a detailed step-by-step so you can realise your online earning's potential.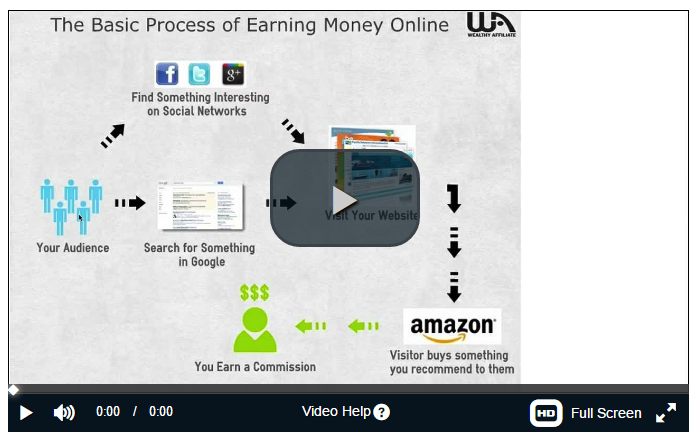 Take Action!
Within each lesson you'll find assigned tasks – this means you're building your business as you work through the training.
It's vitally important you take action on what you're learning as you go through the course as this will make all the difference for you and your business.
As part of today's lesson, you'll be setting your online income goals so go ahead and dare to dream big, bold dreams.
To your online success!
Simon
The Make Money Online Blog
"The longer you're not taking action    the more money you're losing."      Carrie Wilkerson
Your Course Outline
At the bottom of every email will be a list of past and future lessons. These will help you stay on track in case you need to return to a previous lesson or in case you want to see what's in store for tomorrow.
Day 1: Welcome and Getting Started!​​​​​​​
Day 2: How You Actually Make Money Online
Day 3: Tapping Into Your Passion To Create An Online Business
Day 4: Going LIVE With Your Very Own Website
Day 5: Laying The Foundations For Future Success
Day 6: Telling Search Engines Your Site Exists
Day 7: The Key That Unlocks Top Google Rankings
Day 8: Creating Content That Connects
Day 9: Dare to Dream Big, Bold Dreams
Day 10: Time To Kick It Up A Notch