Last Update 23rd September, 2016.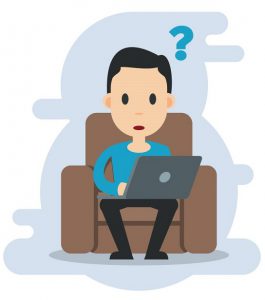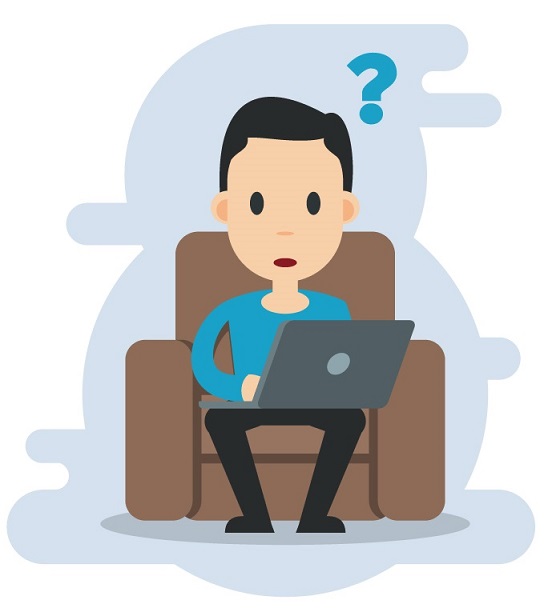 So, you want to start a blog with the best web hosting? Looking for a step by step guide? No problem! 
I wrote out a step by step guide on how to start a blog with WordPress designed specifically for beginner bloggers. It'll show you exactly how to get your first blog LIVE in the next 20 minutes.
In this web hosting review we're going to be looking at the pros and cons of Bluehost.
There's so many reviews online, simply type Bluehost web hosting into Google and you'll see hundreds come up.
So why am I writing yet another Bluehost review?
Well…
Looking at all the raving reviews (and its hard to find a negative one), most are affiliate reviews or techie overload reviews.
I thought I'd add my own take for all you blogging newbies out there and help add some clarity to the seemingly scary world of dedicated servers and uptime stats.
The typical affiliate Bluehost review
Affiliate reviews are reviews written by people who get paid for every referral they send, meaning the website owner gets paid if you buy a web hosting package through them.
They say things like "Yeah Bluehost is great, click the link here and buy now!" with no real reason or substance as to why Bluehost is the best web hosting service compared to all the other companies out there.
Note: The Make Money Online Blog is a Bluehost affiliate partner, which means that I receive a commission for referring new customers. To be fair, though, I've been using Bluehost for four years and would still use them even if I wasn't an affiliate.
Ergo, I don't recommend Bluehost just because I'm an affiliate (every web hosting service offers a similar affiliate program); I recommend Bluehost because they are the best, most reliable option. Plus, because I'm a partner, Bluehost offers a special price for The Make Money Online Blog readers: only $3.45 a month. That's a phenomenal price.
The typical techie review
The other type of review is what I call the technical overload review. It's not that I don't admire the passion and technical know-how of these writers, it's just that it goes way over my head.
As a full-time blogger with several niche websites, when I'm looking for the best web hosting service, I'm only concerned with reliability, security, price and how easy it is to contact them if there's a problem.
Don't worry if you're a techie hungry for data, Bluehost was founded by a true geek.
The web hosting service company runs its own datacenter in Orem, Utah and builds its own servers. It has its own nationwide (North America) fiber network and builds it own custom linux kernel. (What the heck?!)
Bluehost's facilities also include its 50,000 square foot headquarters with two secondary data center locations totalling more than 20,000 square feet of data center space, including UPS power, diesel generators and multiple 10GB fiber connections to locations all over the world.
If that made any sense you, you'll love this video giving a behind the scenes look at Bluehost's server center. All those flashing lights make the place look more like the inside of a superclub than a datacenter.
Now we've got that out of the way, let's get into the meaty stuff…
Is Bluehost The Best Web Hosting Service?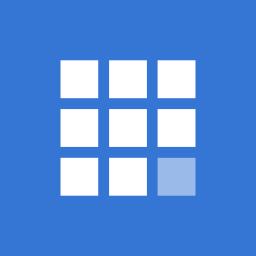 I first got started with Bluehost four years ago when I began my make money online journey.
The rest of this review is going to go into detail as to why I still recommend them for new bloggers who want to start the right way, first time.
A few quick facts about the best web hosting service and what I'll cover in this Bluehost web hosting review:
A WordPress blog hosted with Bluehost is the best option for beginner bloggers. It's how I create and build all of my sites.
Avoid free subdomain hosts if you're want to be building a successful and profitable blog in the long run.
Installing WordPress on BlueHost is super easy and only takes a few clicks. (Here is a step by step guide on how to start a WordPress blog with BlueHost)
BlueHost has been the recommended host by WordPress since 2005.
850,000 bloggers use BlueHost web hosting and they currently powers over 2 million websites and growing by about 30,000 to 40,000 a month.
Worth remembering: Bluehost offers a special price for The Make Money Online Blog readers: only $3.49 a month. (and free domain registration for one year.) 
Bluehost Web hosting: 850,000 bloggers can't be wrong
Now there might be some of you out there who don't agree with my choice of web hosting service providers and that's ok.
The reason I am calling BlueHost the best web hosting service is because, in my own personal experience, they have been the best. The purpose of this review is not to list the endless number of web hosting options, rather, to give people looking to start a blog confidence that they are making a good decision.
My hope is that after reading this post people might stop the search for a host, head over to www.bluehost.com  to get your domain registered so you're free to get on with the important tasks of building a successful online business by adding quality content, expanding your reach with social media, building your email subscriber list and getting ranked in the search engines.
Remember, BlueHost is used by over 850,000 bloggers. That's pretty impressive!
Why you should avoid starting a blog on a free sub domain
A big question facing beginners before starting a blog is whether to go with their own domain or use a free sub domain.
Let me just help clarify a few things about the differences between freely hosted blogs and paid professional hosting and why the free guys fall short.
Let's start with a quick graphic I made showing you the difference between WordPress.com (the free one) and WordPress.org (the one we're going to install on BlueHost).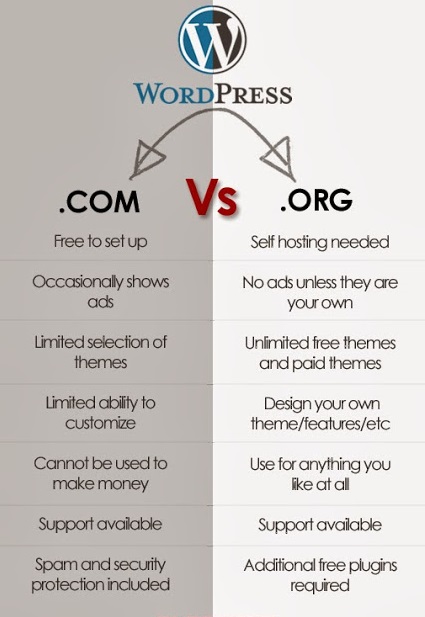 What is a free sub domain?
Sites like SiteRubix.com allow people to host their blogs for free. Simply create a free account and they give you a blog.
Why are they good?
These blogs are nice if you are starting a blog as a hobby or are really, really early on in your affiliate marketing career and you're on a shoestring budget. The only problem is your options going forward can be very limited and once you get to the point you want to transfer your blog to your own domain it can be a hassle.
Why are they not good for money making online?
The purpose of The Make Money Online Blog is to guide people through the process of building successful and profitable online businesses through blogging.
This is why, for new online entrepreneurs just starting their first blog, I always recommend you start a blog on your own domain.
There's a few reasons for this…
Limited creative control
After choosing which template to use, most free blogs don't allow you to tweak the coding or personalise the appearance of your site. As a blogger and online business owner, you'll want to have flexibility over the design of your blog so you can add your personality and stand out from the crowd. The alternative? Being stuck with a generic blog that you can't be proud of.
You don't own it
Using free sub domains is like renting basement shelf space in someone else's store instead of opening your own. The biggest disadvantage about sub domains is that you don't actually own your blog. Why would you want to spend years building up an income generating asset that you don't fully own or control? A scary prospect and a real deal breaker for me.
Not good for search engine rankings
In terms of getting your blog ranked in the search engines, it's common knowledge that Google doesn't give as much weight to free blogs within their search results. Why? Because Google gives them a low authority rating. Hosting your own blog with your own domain name tells Google that you mean business.
Bad for branding
If you're a regular reader, you've probably heard me talk about the importance of building a strong brand for your websites. Your domain name, along with your logo and overall website look can make or break that all important first impression. A sub domain just doesn't shout out 'professional'.
The most flexible, powerful and professional way to run your blog is with its own domain name and own host.
Are there any downsides to starting a self-hosted blog?
Some people think starting a self-hosting blog is way more difficult and complex than a free domain. Not true.
In fact with this step by step guide it'll only take you 20 minutes, if that.
BlueHost also has 24 hour live support. They help people starting new blogs everyday so they know what they're talking about.
How much does web hosting cost? 
This is the thing: it's so cheap. Don't get me started on the start up costs of an online business vs. a conventional business model – there is simply no comparison.
To start your first blog all you need is web hosting with Bluehost for $3.49 a month. This is a special rate BlueHost has given for The Make Money Online Blog readers.
Why I recommend using WordPress.org with BlueHost
After you've registered your domain with the best web hosting service, the natural next step is to install WordPress (for free) onto your Bluehost blog.
I recommend this and I do this for all m websites. Why? It's by far the easiest and fastest way to start a blog.
WordPress is the most popular blogging platform is used by millions. There's good reasons for this:
It's newbie-proof
Everyday I'm personally mentoring and helping people start their blogging businesses within the Wealthy Affiliate community (it's where I got my start) and I tell them what I'm telling you – get set up on Bluehost and install WordPress because it's easy to do even if you've never done it before. It's nothing more than a few clicks. Starting a blog has never been easier!
There's so many beautiful templates to choose from
WordPress gives you so may options to customise your website to get the exact look you're after. If you see something you like on another site, if you want your blog to have a particular feature – it's all achievable. While I use the Avada WordPress theme, if you're just getting started you could just select form the hundreds of free ones.
It's easy to use
Adding new pages, blog posts and images is a breeze and can be done quickly. The simple interface means there's no html coding knowledge needed to get the blog looking and working the way you want.
There's thousands of plug ins to choose from
With WordPress, if you can think it, you can probably find a plug in for it. Plug ins are simply add ons to your site functionality that are super easy to install and usually free. Want to add an event calendar, video gallery, Twitter Feed, Facebook like buttons? There's plug ins that'll get you blogging like a pro.
Why BlueHost is the best web hosting service for your WordPress blog
I personally use Blue Host for every website I start and have done so since I started my make money online journey three years ago.
When it comes to my online businesses it's important to get quick answers from someone who knows what they're talking about. I've never had any problems but when I've had questions I've always had someone on the phone in under a minute.
And most importantly: the customer service rep knows their stuff and gives a knowledgeable, helpful and straight-forward answer. No submitting support tickets, no waiting days for an email reply.
My experience with Bluehost is why I'm confident to recommend them to others just starting their blog. I really believe Bluehost are the best web hosting service out there.
Here are some of the biggest reasons to host your blogs and websites with Bluehost:
1. Instant expert help right when you need it
As I say, when it comes to your online businesses, you want to be confident you'll get the right support and fast when you need it.
Bluehost gives you exactly that with their 24 hour round the clock live support. And not just general customer service support, expert support from professionals.
Simply head over to Bluehost.com and click Live Chat to start chatting with an expert used to dealing with people and their internet business. If they can't help you (never happened) then they'll definitely know someone who can.
When you're just starting a blogging business, it's reassuring to know you've got the right people on side seven days a week to answer any questions you might have. It's a lifesaver and one less thing to worry about.
2. Officially recommended by WordPress since 2005
Officially recommended by WordPress since 20015, Bluehost web hosting has partnered with WordPress to make installing WordPress on your blog as simple as possible.
Install may seem like a scary word with a lot of work involved but trust me, it's just 3 clicks.
3. Your websites will be secure
Your website can only be as secure as your web server is. Thankfully, with web security Bluehost is leading the way in the web hosting industry.
BlueHost security is considered one of the most highly reliable. They also carry out round the clock active server monitoring, and perform nightly server backups.
4. Help with getting a professional email address
Have you ever seen a removal van in your local area with a nice logo, great business information but with an @gmail.com email address? Looks so amateurish right?
With Bluehost you can personalise your email addresses to give you that required professional look for your email correspondence, give you an unlimited number of email addresses and free spam malware protection.
Instead of having an email address like myblog@gmail.com you can have something like hello@myblog.com which is personal, professional and gives the right first impression to potential clients and readers.
Sure, every web hosting service offers this, but Bluehost make the whole process a whole lot easier so you don't have to struggle and stuck, like so many others starting out their first blogs.
As I mentioned above, simply click on Live Chat and get your new email addresses set up easily and quickly.
5. Bluehost can't be beaten on price
You can get 3 years' hosting for $3.95 a month, but as a Make Money Online Blog reader, this drops to just $3.45 per month. Don't forget your domain registration is absolutely free – it doesn't get much better than this.
A walkthrough to getting WordPress set up on your new Bluehost blog
Want a foolproof guide to getting WordPress installed on your Bluehost website? No problem! Go to www.bluehost.com and open up my getting started tutorial on how to start a WordPress blog from scratch which'll guide you through the exact steps to get the job done quickly.
What's your web hosting experience?
I'd really love to hear from the wonderful Make Money Online Blog community now and ask what your experience has been with web hosting. Who do you use? Are they the best web host or no good? Are you paying for hosting or using a free option?
Please feel free to add as much information as possible as it might really help someone who is starting out on their web hosting journey.