Team Black Belt blows the trumpets on their "brand new traffic source that pays $316.23 every single day".
Art says it's crazy because "no one can duplicate their formula." In this 24h Commission Hustler review we're going to uncloak what this "secret formula" really is.
Work smarter, not harder. This is what this training supposedly teaches. But is the method really a smart way to make $100s daily from?
For you to make a decision if you should buy this or not, I'm going over what 24h Commission Hustler really is, how much it costs, what it teaches, if it's a scam, and if it's there's a better training you should take.
Let's dive right in!
24h Commission Hustler Review At A Glance
About: 24h Commission Hustler is a Snapchat ad training that supposedly gets you to earn more than $300 per day.
Price: The Lite version costs $9.97 while the Pro version is at $12.97. You'll also have to spend $272 for 6 upsells and a minimum of $400 for ad costs.
Pros: The training goes over how you can create Snapchat ads step-by-step.
Cons: Snapchat has a way lesser user base than other influencer platforms limiting your traffic potential.
Verdict: 24h Commission Hustler is a good avenue to learn about Snapchat ads to generate traffic, but this method isn't the best traffic source available.

What Is 24h Commission Hustler?
24h Commission Hustler is a training course about Snapchat ads put together by Art Flair, Pallab Ghosal, and Ram Rawat aka The Team Black Belt. They officially launched this on WarriorPlus on January 24, 2020.
I haven't really come across an out of this world product created by this group. A lot of them are quite misleading, failing to deliver the claims they made on the sales page.
Speaking of the sales page, Art mostly does the talking there but the training proper will be handled by Pallab.
Art says with 24h Commission Hustler, there's no need for search engine optimization, Facebook ads (but one of the bonuses deals with this), and email lists. He says he can help you get buyer traffic and commission in under 24 hours and anyone can do it because it's beginner-friendly.
He also says the real-life case study has been showing results which is kind of disappointing because he never really got around to showing this proof.
He then takes the hype up a notch by claiming 24h Commission Hustler can scale your business fast (which is basically just another way to describe a get-rich-quick scheme) and they've "proven this blueprint forced commissions in their accounts" in less than a day. Again, no proof.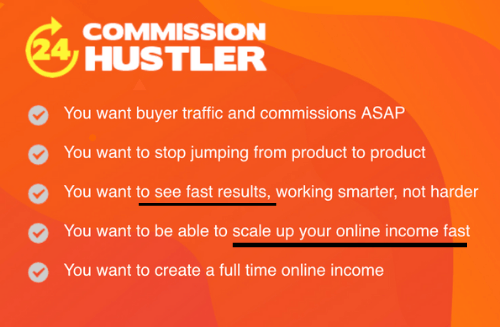 I really suggest you take everything Art says in the sales video with a grain of salt because he practically says the same things in Zero to $100 in 24 Hours.
How Much Is 24h Commission Hustler?
24h Commission Hustler's Lite version costs $9.97 while the Pro version costs $12.97. The sales page says you also get $10,182 worth of bonuses with it. Other than the front-end training, you'll also have to spend a whacking $272 for upsells and $400 (minimum) per month on ad costs.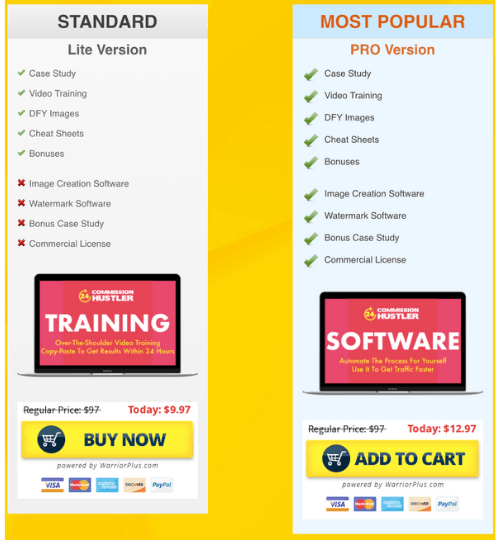 Now let's take a brief look on the upsells and see if there's any value on each on of it.
Upsell 1: Case Studies Pack ($27)
This upsell supposedly gets you 8 "real-life" case studies plus advanced training to scale your income from $100 to $500. I don't really trust their case studies because the one they had for their other training; The Secret Page ended up proving nothing at all.
It only revealed they never really used the methods they taught in making money.
Upsell 2: Done-For-You Bundle ($37)
This upsell is starting to get on my nerves. It's been offered not just here but also in The Secret Page and Commission Hotshot.
The issue I have with this is the campaigns can simply be Googled and will be the same ones every taker gets making standing out impossible. Plus, the stock music and photos can also be accessed in other websites for free.
There's really no point buying this.
Upsell 3: Reseller's License ($67)
As I've said a bit earlier, the training is fairly good in teaching about Snapchat ads BUT I suggest you only get this once you've proven the traffic and commissions claims so it'll be easier to pitch the training to others, otherwise this will end up as a wasted investment.
Upsell 4: Product Pack ($67)
This is also offered with the products I mentioned earlier, and like I said in those reviews, this is just Art's tactic of pushing you to market their products for them and ironically paying THEM for the effort YOU will do.
Upsell 5: 100K Exclusive Training ($47)
Again, sold with their other products. This comprises of Instagram, Google Adwords, and Product creation modules. I suggest you only take this (if you really want to) when you see results from the front-end training.
Upsell 6: Additional Traffic Software ($27)
By now I realized they have the same upsells for almost all of their products launched within the last few months. This supposedly gets you Rapid Lead Magnets, Keyword Research Ninja, and Twitter Marketing Bot.
At this point you won't be needing this, so why waste $27 for it? If the training works, you can always go back and buy this to scale your income.
What 24h Commission Hustler Teaches
24h Commission Hustler teaches using Snapchat ads to generate traffic and conversions. Essentially, Art summed this training in 3 steps:
1. Go through the case study and training.
2. Use the software included together with the blueprint.
3. Sit back and enjoy and commissions roll to your Paypal account.
The kicker is:
While Art says about getting commissions through Paypal, the income proofs on the sales page are from Payoneer.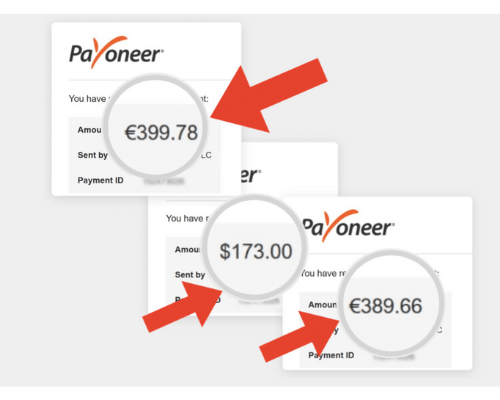 A slight blunder or a slip-up revealing what 24h Commission really is?
Now let's move over to the 7 training videos, each more or less 10 minutes in length.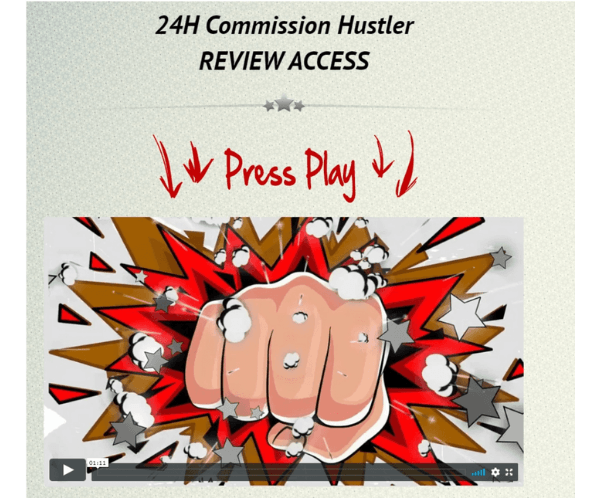 Module 1 would be the Introduction and Blueprint where Pallab discusses why you should use Snapchat ads.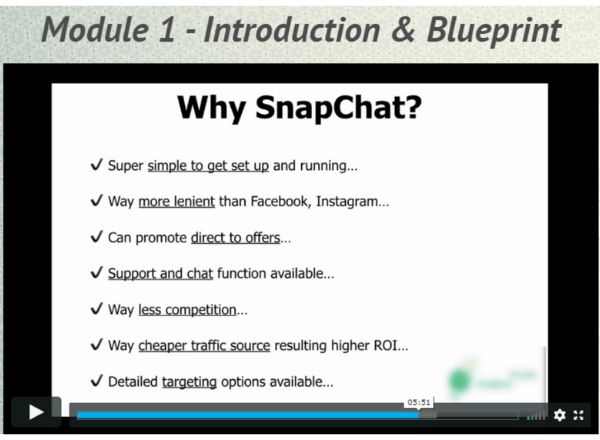 Module 2 is where he'll teach you how to choose an offer (mostly from their list of products) and how to create your affiliate link and Snapchat business account.
The offers they'll teach you about ranges from loans to woodworking products to baby diapers. I have a problem with selling random products from different niches because it doesn't really help you build authority and won't make people take you seriously.
In contrast with 24h Commission Hustler, Wealthy Affiliate will teach you to focus on a certain niche (the one you're personally interested in) so you can build credibility and people will start to trust what you'll offer them. Random product pitches can't do that for you.
Then on Module 3 Pallab will teach you about the different kinds of Snapchat ads, collection ads, story ads, and filters you can utilize. He'll also cover ad targeting or demographics to supposedly help you with targeted traffic.
In Module 4 he'll teach you about important ad campaign guidelines like the ad ration, image pixels, video length, and size.
Module 5 is part 2 of the ad setup which covers how to select an offer, getting a domain, creating a capture page, and coming up with a creative ad. Module 6 will then be on setting up Snapchat pixels and capturing people's data.
Lastly, in Module 7 Pallab will cover setting a daily $20 budget for the ads.
I get the modules is teaching you almost everything you need but applying everything taught here won't guarantee your ad campaigns will convert as how it's supposed to which means you'll end up spending $400 or more on ads every month without the assurance of getting an ROI.
Even the barely readable disclaimer disproves each of the claims made on the sales page.
The sad part is because they'll only be teaching paid Snapchat ads as the traffic source, there's nowhere else to go.
This is why I always prefer creating a niche-based website to get targeted traffic minus the risky ad costs, a method Wealthy Affiliate will teach you about.
Aside from the training videos, 24h Commission Hustler also offers an image creator software and watermark software. But honestly, Google Play and the App Store offer tons of free image editing apps rendering 24h Commission Hustler's image editing software valueless.
So, Snapchat ads, will it really help you generate traffic and commissions?
Frankly, Snapchat is the influencer platform least used to get traffic. This essentially means you'll have less reach, or a smaller user base compared to other platforms like Youtube, Facebook, and Instagram.
A result of Fluent's survey study of 3,000 Americans alone showed 48% of people think Snapchat is just a short term craze which will eventually die down, 62% are willing to switch if a better app is created and the most shocking result is, 69% Snapchat users will skip ads all the time.
So does Snapchat have great traffic potential? NO. Getting conversion, let alone traffic from this method will leave you thoroughly gutted.
What I Like About 24h Commission Hustler
Covers all the important points in using Snapchat ads.
What I Don't Like About 24h Commission Hustler
The disclaimer disproves all the claims made.
Uses misleading scarcity tactics.
Snapchat ads have less traffic and conversion potential.
There's no other traffic source taught in the training.
The sales page is littered with typos.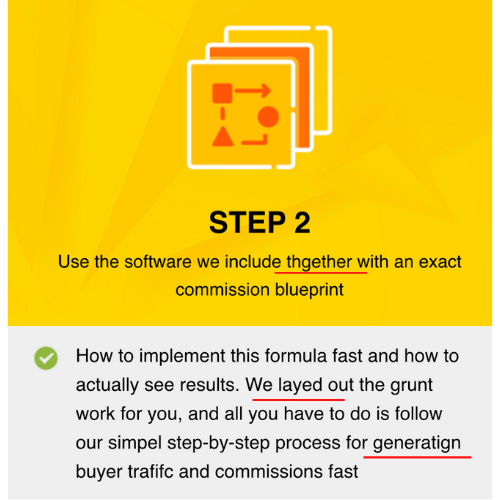 This flawed sales page is an indicator they don't care much about how this product will fare because they'll simply launch another product in the next few weeks.
Is 24h Commission Hustler A Scam?
No, 24h Commission Hustler is not a scam. The course will really cover all you'll need to know to use Snapchat ads. However, because this platform has a low user base, you'll have limited traffic potential which decreases your conversion chances even more.
Plus you'll have to spend at least $400 per month on ads which can go down the drain when your ads don't work as expected.
Where Do You Go From Here?
Unpaid free traffic is always the best choice especially when you're just starting out. Creating a niche-based website will give you the most targeted traffic you could ever get.
Unlike paid ads, creating a niche-based website puts your cost at the minimum. Wealthy Affiliate offers to teach you how to. You'll not only learn how to create a website, but you'll also learn everything you'll need from scratch in building and maintaining your very own online business.
Aside from the training, you'll also have access to other affiliate marketers and learn from their success stories.
You don't even have to take your wallet out to get started, the 1st 10 lessons are offered for free to be your test-drive.
If you want to know more house this works, check out this in-depth Wealthy Affiliate review and see why it's better training for you.
What's Your Take?
Do you think your $20 a day cost on Snapchat ads can go down the drain? Were you disappointed this is the only traffic source taught? Put those feelings into words in the comments section.
Simon Crowe is on a mission to help as many people as possible kiss their bosses goodbye.
Take the free Commission Academy course to discover how to smash your online income goals and make your dream business a reality.